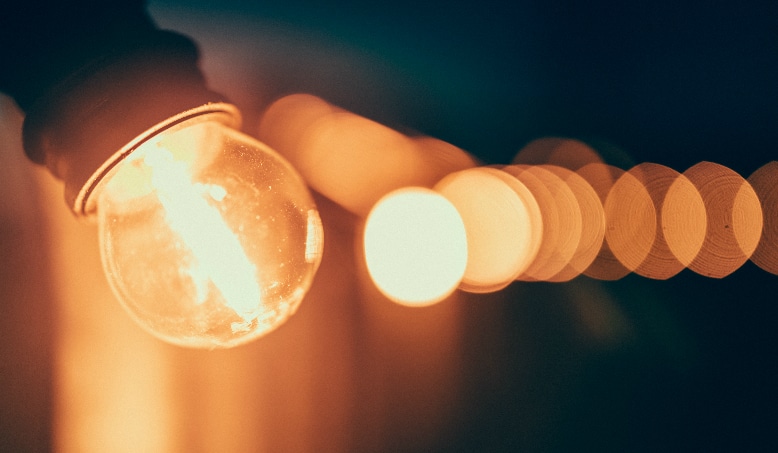 Each year the Hult Prize challenges social entrepreneurs to innovate and think like no one has before. The teams that reach the final round are those that have developed wholly new concepts that challenge and disrupt in order to impact the world in a positive way. The Hult Prize 2018 Challenge is no different. The objective is simple, but not easy: harness the power of energy to transform the lives of 10 million people by 2025.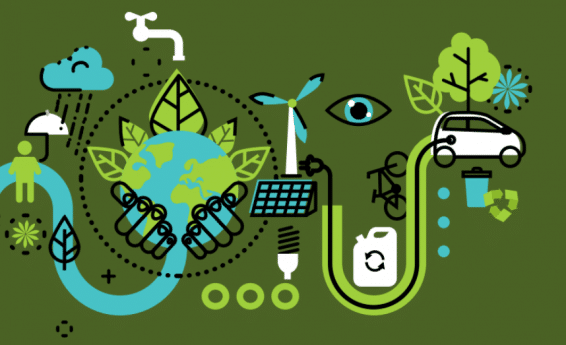 This challenge isn't about inventing new energy systems—we're looking for entrepreneurs, not engineers—but about deploying them in a way that aligns with customer needs in a sustainable business model.
The challenge encourages entrepreneurs to look at the iconic lightbulb for inspiration. Thomas Edison's version of the electric bulb was not the first, but his business acumen made it commercially viable and practical for widespread use. By paving the way for the electrification of homes and workplaces, the lightbulb was the turning point for grid-based energy and the countless other inventions which rely on it.
Similar to a commercially viable light bulb, this year's challenge looks for ways in which existing and cutting-edge energy harnessing methods can bring power to every economic stratum in society, from the ultra-poor upwards. The key is finding the demand, the appropriate method to meet it, and creating a sustainable and viable business model to propel it forward.
To find the best solution to this challenge, the Hult Prize asks students to look both locally—on their own campuses or towns—and internationally to research the needs and demands that a new, disruptive method could fulfill. It's the same concept that's at the core of Hult Business School's own learning model—to examine real-life challenges, understand the global impact, and find forward-thinking solutions.
Just as Hult's Global One-Year MBA looks to provide real-life, practical knowledge with global applications, so does the Hult Prize challenge students to find the broader context for each issue presented. In the case of this 2018 challenge, energy is something that has the potential to impact people, communities, societies, and economies in every corner of the world. A successful solution will require new thinking and creative innovation alongside the drive of the entrepreneurial spirit.
It's this same forward-thinking innovation that Hult encourages in our students and that we see within our own programs in the Hult Business Challenge. The recent 2017 winners created a disruptive business model for Siemens leveraging trends like electric vehicles, the Internet of Things, and the smart cities initiative. By applying new disruptive entrepreneurial thinking to existing systems, the team was able to find a viable solution—exactly what students must do for this year's Hult Prize Challenge.
To succeed at the Hult Prize Challenge, each entrepreneurial team will need more than hypothetical solutions. The key to a winning business model is to look at the practical applications. Teams must understand their consumers in order to create a sustainable and viable concept.
And by encouraging competing teams to engage directly with the people who would be impacted by their proposals, the Hult Prize also gives participants first-hand experience and learning opportunities to expand and apply the skills and knowledge they've learned in the classroom.
It's the same concept that's at the heart of Hult's approach to learning: In understanding consumers, demand, and sustainability in a real-life situation, students gain experience and preparation to become more than just leaders of business.
---
Make the most of what your career has to offer with a Masters in International Business from Hult. To learn more, take a look at our blog One-year vs. two-year MBA programs, or give your employability a huge boost with an MBA in international business. Download a brochure or get in touch today to find out how Hult can help you to explore everything about the business world, the future, and yourself.
Selam Ibrahim
Lami is a global marketing and project management professional with experience across the Education, Music, FinTech and International Development sectors. Currently working for payments and tech giant PayPal, Lami works within the Growth Marketing division. She's committed to social impact and also leads several non-profits initiatives here in the UK and overseas: Together For Her x Femme International, PayPal GIVES and Amplify, Black Employees @ PayPal.
Related posts