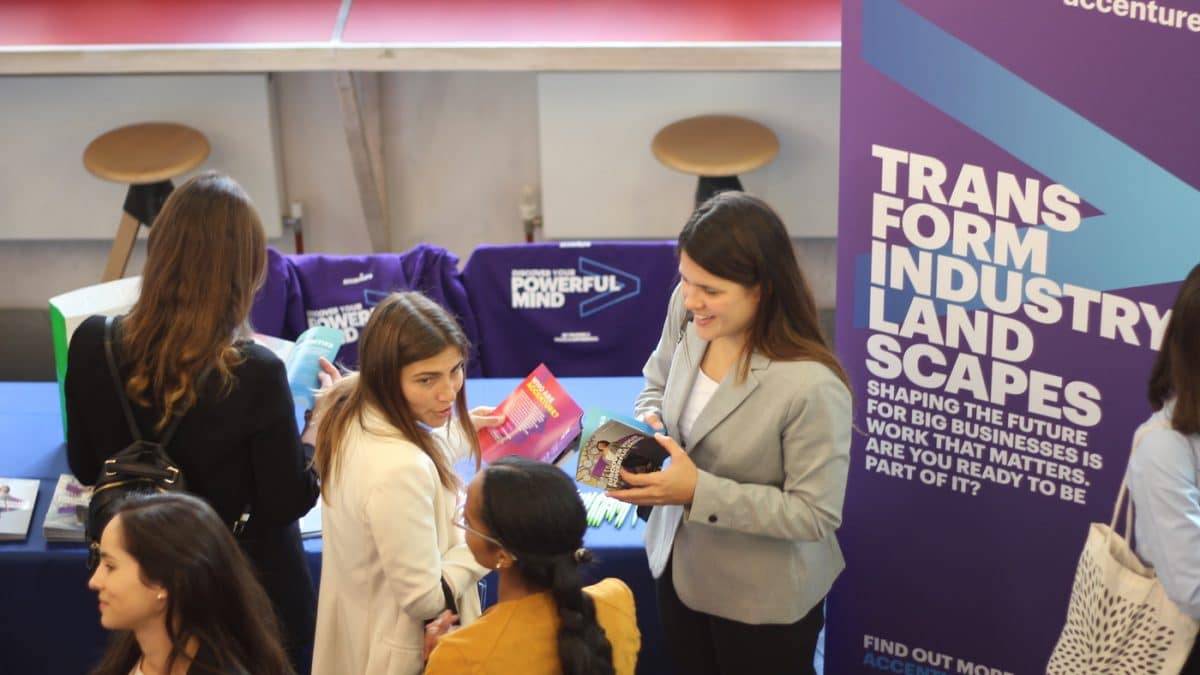 Networking on campus: Hult London hosts Career Connections Forum

Emily Gaskell, 5 years ago
4 min

read
Whatever your future ambitions are, it's never too early to begin preparing for a successful global career. Hult students are encouraged to network at any opportunity to learn directly from those driving global business. Enter our Career Connections Forum.
The first Career Connections Forum of this academic year was recently held on our London Undergraduate campus, and it's safe to say that it was a great success.
Over 350 Hult students and alumni joined the event, along with over 60 professionals representing 28 different companies.
The companies ranged from startups to global giants such as Google, Shell, Capco, and Bloomberg. There were some familiar faces among the company representatives as we leveraged our impressive global network of alumni who returned to represent their employers and share their post-Hult journey with current students.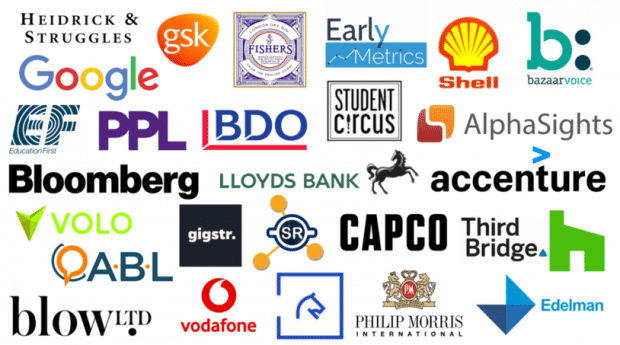 What is the Career Connections Forum?
The Forum is a Hult event that connects students to real companies. It allows students to expand their network with recruiters, potential employers, and alumni and get an insight into the competitive world of business. The event plays a huge part in a number of students' journeys, with some receiving internships or full-time job offers from the connections made.
"It's important to network and start forming your career path early on. This Forum is the perfect opportunity for us to engage with companies and get a taste of the  employment market."
Zan Aleksander Bozic (Undergraduate, Class of 2021)
The Careers Connection Forum has always been a popular event in the past. This year, to give students even more of an opportunity to showcase their talents, a new concept was tested:
Up close and personal
Students were invited to attend round table sessions with a choice of three out of the six companies who took part: Accenture, BDO, Bloomberg, Capco, Early Metrics, and Silicon Roundabout.
The companies set up topics for discussion and then came together with the students in small groups to debate and discuss ideas. Alongside the topics at hand, career opportunities, general advice about different industries, and the specifics of a variety of roles were also hot topics during the sessions.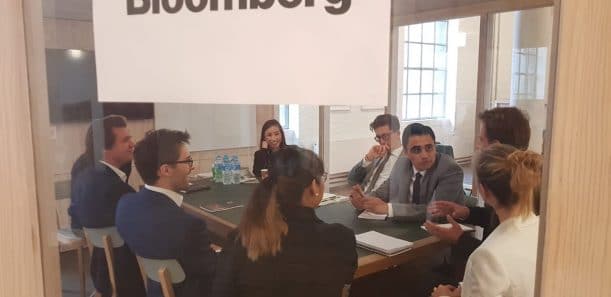 "It was a unique opportunity to connect with prestigious employers in such an intimate environment."

– Adam Tassabehji (Undergraduate alumnus, Class of 2017)
The new round table format gave students the chance to ask questions, showcase their knowledge, and define their career interests, while the companies got to know Hult students much better.
Hult alumnus Adam Tassabehji graduated in 2017 and was invited to attend the event as part of Hult's Lifelong Learning initiative. He says, "Instead of students telling companies what they want to hear, I felt that the flexible format of the round tables resulted in a much more natural discussion, where everyone was encouraged to share their own authentic views and opinions."
"Observing how other students participated also gave me an insight into what it's like to be in an interviewer's shoes. It was a unique opportunity for everyone to engage with prestigious firms in such an intimate environment, and I really enjoyed experiencing the cultures of these different organizations rather than reading about them through a website."
Making career connections and strengthening relationships
Eduard Steimle, Head of Business Development at Feral Horses noted, "It was a great opportunity to build long-lasting relationships with current students and share some insights about the startup career ecosystem. We're looking forward to strengthening the relationship with Hult and hopefully hiring many bright students in the upcoming months!"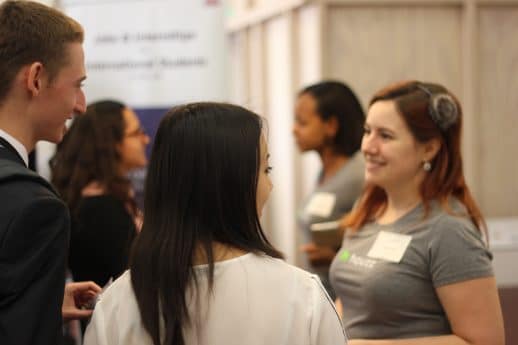 Tips from Google
Another highlight of the Forum was a workshop run by Google's Workflow Lead (and Hult alumnus) Inigo Onzain.
The workshop focused on identifying one's passion and landing that dream job. Inigo used practical examples of how he obtained his job at Google and how he progressed internally, stressing the importance of a growth mindset. He also explained the hiring process at Google and offered tips on how Hult students can discover and access Google's job opportunities.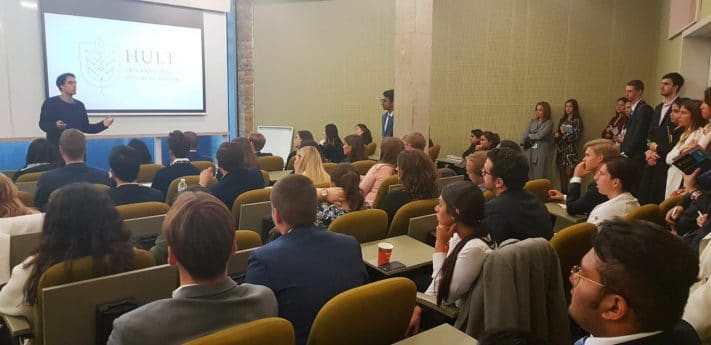 Overall, the whole event ran smoothly with many connections made. We'd like to thank all the students, alumni, and professionals who attended the event–we're already looking forward to the next one.
Look out for more Career Connections Forums, which will be held at our global campuses in Boston, San Francisco, and Dubai this spring.
---
Curious to find out more about the experiences that await you as a student at Hult's global campuses? Download a brochure.
Kickstart your career in Europe's biggest startup cluster by studying at Hult's London business school. To find out more, take a look at our blog The 'Why' to 'Why Hult London?' Download a brochure or get in touch today to find out how Hult can help you to learn about the business world, the future, and yourself.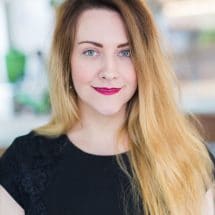 Emily Gaskell
Written by Hult staff blogger Emily Gaskell. Originally from the U.K., Emily has travelled to many countries around the world. She lived and worked in Asia for four years and is now based in London. Her writing focuses on higher education and working overseas.
Related posts