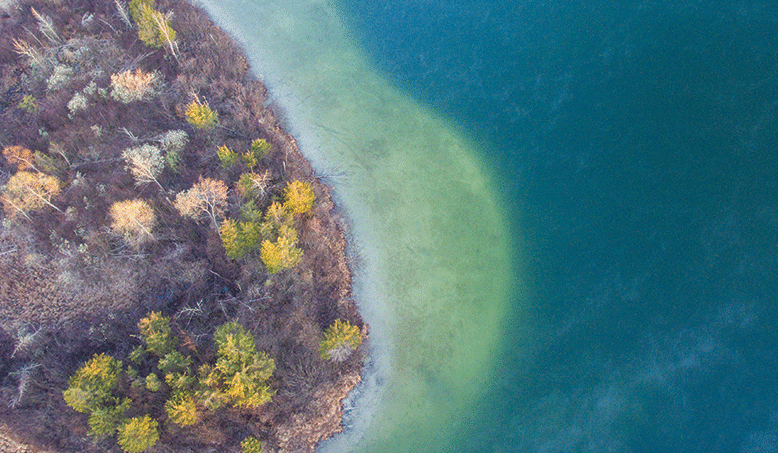 Building a self-sufficient floating ecosystem in the middle of the South Pacific Ocean certainly isn't for the faint hearted, yet Blue Frontiers, with the endorsement of the French Polynesian government, is hoping to do exactly that.
Set up in 2017 as a direct response to some of the world's biggest challenges, Blue Frontiers' revolutionary vision of "aqua-urbanism" aims to help communities threatened by rising sea levels, tackle various human and environmental problems, and create a legal system that is in tune with the rapid pace of progress.
A perfect fit
Greg Delaune, one of the founding team members and current Head of Technology Partnerships at Blue Frontiers, first became aware of Hult International Business School through his involvement with the Cleantech Open Challenge in San Francisco.
Hult students were participating as part of their Capstone Project, and Greg was extremely impressed by both the quality of their proposals and their dedication. He also quickly recognized that Hult shared many of Blue Frontier's cultural values, including a willingness to approach complex problems with an entrepreneurial mindset and a commitment to developing global citizens.
Entrepreneurs wanted
Following his fortuitous introduction to Hult students, Greg approached the Corporate Relations team to find a way to work together. As a result, nine students secured internships with Blue Frontiers last summer.
Because the company was in the early startup stages, the internship program was something of an evolving entity. Yet what it lacked in formality, it more than made up for in entrepreneurial spirit.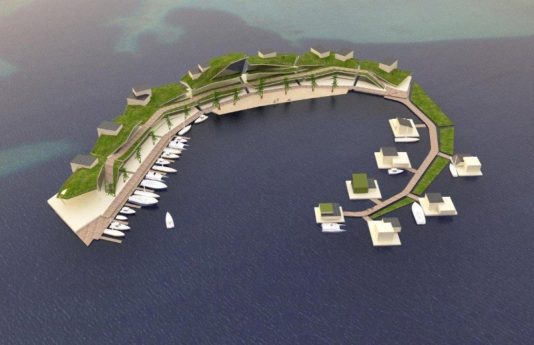 Sink or swim
The students were assigned to working groups based on their personal interests and availability. Some became involved in the marketing and promotional sides of the business, while others focused on detailed ecosystem-design related tasks.
"Roll up your sleeves and get involved" was very much the prevailing mantra, and it proved well-suited to the Hult interns. Anderson Klein, a current Bachelor of Business Administration student, seized every opportunity that presented itself. "There was one thing I kept constant," Anderson says. "I was the first to volunteer for any task that needed doing. I didn't have much work experience or lots of advanced skills so I took any chance to contribute that I could."
This willingness to get stuck in meant he was quickly exposed to all parts of the business, including project management and IT and communications infrastructure. "It was amazing to discuss blockchain possibilities one afternoon, only to look into some engineering datasheets at night."
One of Anderson's biggest projects focussed on developing the marketing and promotional strategy for Joe Quirk's latest book, Seasteading: How Floating Nations Will Restore the Environment, Enrich the Poor, Cure the Sick, and Liberate Humanity from Politicians.
"It was amazing to discuss blockchain possibilities one afternoon, only to look into some engineering datasheets at night."

Anderson Klein, Hult Bachelor of Business Administration student and Blue Frontiers intern
Getting up close and personal
Anderson relished the "go getter" environment fostered by Blue Frontiers, and his positive attitude was quickly recognized by senior staff. Greg Delaune was especially impressed by the high levels of professionalism shown by the Hult interns, even though they often had little in the way of formal guidance.
Another of Anderson's personal internship highlights was just how open the company was, and how closely he was able to work with so many of the organizations' key movers and shakers. The time he spent working under Joe Quirk's mentorship, one of the five founders of Blue Frontiers, proved invaluable. Even as an intern, he was given fantastically honest insights into what the company was hoping to achieve, which really helped him to feel part of the blue movement.
Looking forward
Blue Frontiers has achieved a lot over the last year. They have shed their startup image, and are now an established company that has moved into the detailed development stages of their ground-breaking initiative.
Following such a thorough and conscientious intern cohort, the team at Blue Frontiers are very keen to continuing working with Hult—whether that be through offering more internship opportunities or working together to develop suitable training and education platforms for both the current residents of French Polynesia and future residents of their floating island.
The positive experience certainly wasn't one-sided. Blue Frontiers' energy and passion is obviously infectious, and Anderson is now acting as one of their global partners. This involves informal promotion of the seasteading lifestyle, carrying out ad hoc research projects, and hosting local events.
And who knows, when the island is up and running, Hult may count one of the world's first inhabitants of this unique floating community among its alumni.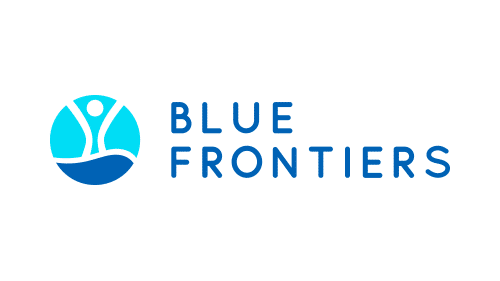 For more information on the idea of floating communities www.seasteading.org is a great resource.

---
If your organization would like to work with our students and alumni, or you'd like to learn more about Hult's Corporate Relations Team contact us here.
---
Make the most of what your career has to offer with a Masters in International Business from Hult. To learn more, take a look at our blog An innovative approach to building a future-oriented business curriculum, or give your employability a huge boost with an MBA in international business. Download a brochure or get in touch today to find out how Hult can help you to explore everything about the business world, the future, and yourself.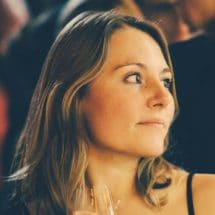 Katie Williams
Katie Williams is a Hult contributing blogger currently based in London, but soon to move to the Norfolk countryside. She's a freelance writer with a particular interest in global education, having previously worked as Special Projects Manager at EF Education First where, among many things, she was the editor of the "EF World" newsletter.
Related posts