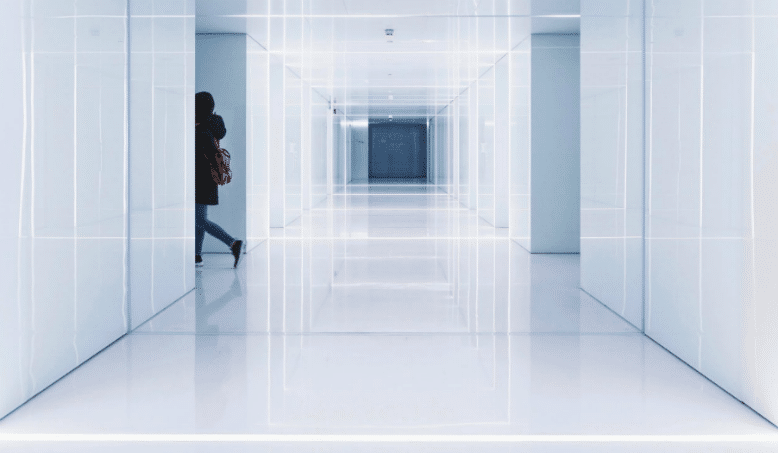 An innovative approach to building a future-oriented business curriculum

Mukul Kumar, 5 years ago
5 min

read
The world is changing at an unprecedented rate.
New disruptive technologies are driving exponential possibilities, and new business models and strategies must be developed to keep pace. And when it comes to business education, the mindset of new graduates must be shaped to lead in a global business environment characterized by this ever-accelerating change.
As part of Hult's mission to be the "world's most relevant business school," we've reoriented our courses and curricula to tackle this trio of future-oriented challenges: understanding new technologies, exploring business model components, and developing a future mindset.
Taking a forward-looking approach to our course content reflects a key pillar in how a Hult education takes you beyond the fundamentals of business, to learn about the world, the future, and yourself—arming our graduates with the hard and soft skills needed for business leaders today.
Innovation, agile-thinking, and new course iterations
Our approach to leadership development won us the AMBA Innovation Award for our Global One-Year MBA curriculum in 2014. Since then, we've continued to iterate and innovate to ensure our all our degree programs remain future-focused.
In 2017, we created and deployed a core course to build "The Future Mindset" and a portfolio of exponential technology "Nano courses" to inspire curiosity and creativity in the application of disruptive technologies to different organizations and business models.
We decided early on to "walk the walk" with the approach we took to developing and introducing new curricular innovations. For example, we used agile build approaches, A/B testing, leveraged new learning technologies, and experimented with new delivery models.
Core to the Hult curriculum: The Future Mindset course
To prepare our students to reorient their thinking, we set out to address the question of "How are you transforming your mindset in an ever-changing, hyper-connected world?" Crucial inspiration to shape this essential future mindset comes from an investor letter penned by Jeff Bezos of Amazon:
"What does day two look like? Day two is stasis. Followed by irrelevance. Followed by excruciating, painful decline. Followed by death. And that is why it is always day one."
This year, our Future Mindset course focused on the central theme of designing the city of the future. It used five of the cities where Hult has campuses—San Francisco, Boston, London, Dubai, and Shanghai—as the core "playground" for the experience.
Professors based in each city covered topics including design thinking, data analytics, innovation approaches, platform economics, and agile management. The course concluded with a competitive team-based challenge, asking students to present their innovative ideas for their city of the future, along with the requirement that they pivot their idea based on feedback or new criteria received half-way through the course.
Leveraging the disruptive power of technology: Nano courses
To understand the risks and opportunities presented by new technologies, Hult students can choose from a number of electives or "Nano courses." These courses are designed to teach the business implications of the disruptive technologies dramatically influencing tomorrow's landscape.
In the 2017/2018 academic year, these courses included:
Blockchain
Autonomous Vehicles
Robotics
Internet of Things (IoT)
Energy of the Future
Artificial Intelligence
Cybersecurity
Augmented/Virtual Reality
Genome Editing
Each course was built in conjunction with a world-renowned industry expert and structured to cover the basics of how the technology works, potential applications, major players driving the technology, the likely development/maturity timeline, legal and regulatory issues, and the key challenges which need to be overcome for the full potential to be realized.
Development and testing of courses: Building tomorrow's curriculum
Hult is proud to have world-class professors, but there are no textbooks on these future-oriented topics. Therefore, our faculty collaborated on a new approach to create the Future Mindset and Nano courses and launch them simultaneously across all Hult campuses.
The courses use a wide range of sources and perspectives to provide a balanced view of the opportunities and risks and to encourage convergent thinking in terms of developing new business models. They are taught in a blended format, with a mix of classroom-based sessions, group activities, and individual online learning.
As these courses were brand new, we ran multiple experiments with students across the globe to refine the format, content, and interactivity of the courses to achieve the highest level of learning. A range of innovative new tools was used for polling, discussion, interactive videos, virtual presentations, peer feedback, and group member evaluation.
These tools integrated with our LMS system—Canvas—and helped to create a real sense of our global academic community. Through this system, our faculty was able to track course progress, spot trends, and monitor student engagement and satisfaction globally. What we learned will influence how these courses evolve for the next academic year.
Looking to the future
As a global business school, we believe it is our responsibility to prepare students for a rapidly changing future. This future is one in which technology plays a central role in the development of both business and society.
Our Future Mindset and Disruptive Technology "Nano courses" mark a strong step forward for Hult in developing an innovative approach to teaching students about these technologies and the ways in which they can be leveraged to provide sustainable solutions for the businesses of tomorrow.
"As a global business school, we believe it is our responsibility to prepare students for a rapidly changing future."
---
Interested in finding out more about Hult's future-focused business programs? Download a brochure.
Hult offers a range of highly skills-focused and employability-driven business school programs including a range of MBA options and a comprehensive one year Masters in International Business. To find out more, take a look at our blog Celebrating innovation and entrepreneurship: The Vertex Summit. Download a brochure or get in touch today to find out how Hult can help you to learn about the business world, the future, and yourself.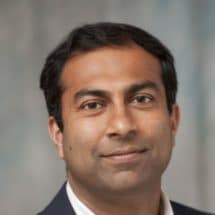 Mukul Kumar
Dr. Kumar is Chief Innovation Officer at Hult International Business School. He holds a PhD in International Economics from Princeton and Bachelor of Science Degrees in Mathematics and Economics from MIT. He has two decades of experience building and leading high-growth advisory businesses and education institutions.
Related posts