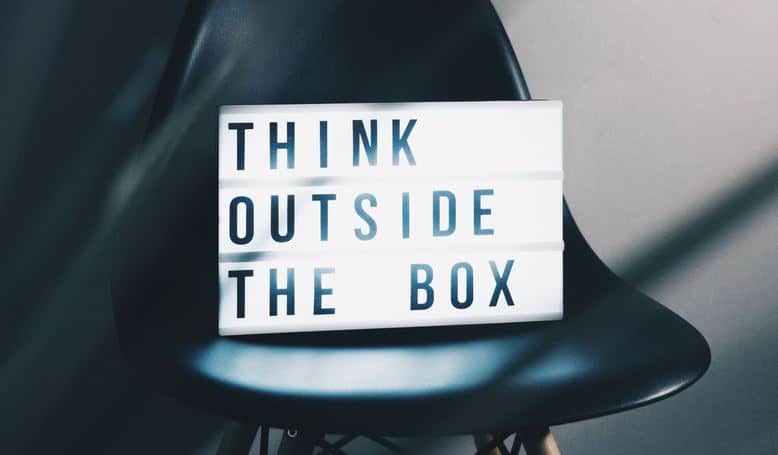 Celebrating innovation and entrepreneurship: The Vertex Summit

Christina Connell, 5 years ago
3 min

read
Recently, something happened on the Hult London Campus that had never happened before.
Volunteers and organizers moved frantically to get everything ready, speakers and panellists prepared for their talks, and attendees moved around campus from room to room.
The Vertex Summit had arrived.
What is the Vertex Summit?
A two-day conference which gathered students from different universities in London. Joining the students were speakers, professionals, entrepreneurs, and investors at our campus, making the Vertex Summit the hub where ideas emanate. I'm sure that this year was the first of many to come.
For two days, over 50 panels, workshops, and talks took place on diverse topics such as AI, Negotiation, Entrepreneurship, and FinTech.
A year in the making
The idea of the Vertex Summit was born in the minds of Hult alumni and current students, Josh Akobeto, Tareq Al-Ouri, Fin Gnieser and Marc Watum to empower young minds to learn, collaborate, and work towards materializing their ideas. After almost a year of preparation with many of our students involved, Vertex finally came to fruition.
"We took away with us many business lessons, with some of them coming from Hult Alumni who are now successfully launching their own businesses."
Exchanging ideas and learning from others
Participants highlighted how incredible it was to be given the opportunity to attend an event in which ideas were exchanged, where students could learn from masters of business, or had the chance to engage with others about different topics.
Indeed, it was the perfect event for entrepreneurs to share their ideas, learn and improve, or even find investors or business partners!
We took away many business lessons, with some of them coming from Hult alumni who are now successfully launching their own businesses.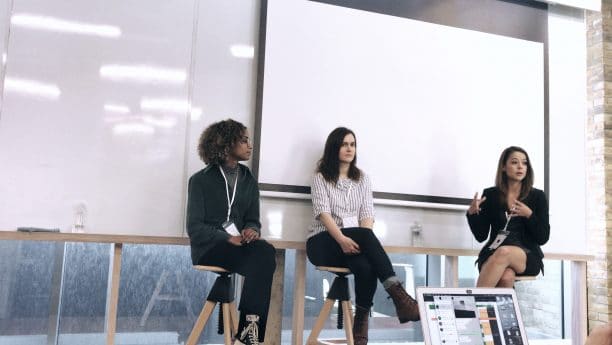 "You are your own asset"
Alexandra Welch, one of our alumni entrepreneurs and Co-Founder of Harvester City, gave great tips into launching a business and marketing yourself.
We quote her when we say that "you are your own asset", and thus, you need to do a business plan for yourself.
Highlights and takeaways
My personal favorite talk was on Accelerating Sustainability by Jean-Charles Seghers, Head of Climate Transparency of The Climate Change Group. Here are the main takeaways from his talk:
First of all, when we talk about sustainability, let's not forget about the social aspect of it. This is still essential to business, and in fact is what the Hult Prize stands for. Second of all, not all is black or white; we are already achieving great things. Third of all, and a great business lesson: you need to monitor what the future legislation will be because this will define your competitive advantage in the future – great to know for entrepreneurs!
"All in all, the event itself was a great entrepreneurial venture."
A great success
All in all, the event itself was a great entrepreneurial venture and we are very proud of what our students and Hult alumni have achieved in this summit. Hult's DNA and growth mindset run through their veins, and thanks to them we were given a great opportunity to learn and network.
If you've caught the entrepreneurial bug, please do visit the Vertex Summit's social media sites and website–who knows, maybe next year we'll see each other back where ideas emanate!
Instagram: @vertexsummit
LinkedIn: https://www.linkedin.com/company/vertexsummit/
Facebook: https://www.facebook.com/vertexsummit/
---
Curious to find out more about the experiences that await you as a student at Hult's global campuses? Download a brochure.
Kickstart your career in Europe's biggest startup cluster by studying at Hult's London business school. To find out more, take a look at our blog The Entrepreneurial Spirit is alive and well in London. Download a brochure or get in touch today to find out how Hult can help you to learn about the business world, the future, and yourself.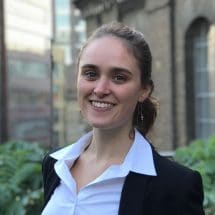 Christina Connell
Christina Connell is a Hult Global Ambassador and current undergraduate student from Spain. She is passionate about traveling, sustainability, and the latest trends in the world today. She is the Chief Editor of the in-house student newspaper The Courage, board member of the Hult Management Consulting Club, and an active delegate of Hult Model United Nations.
Related posts