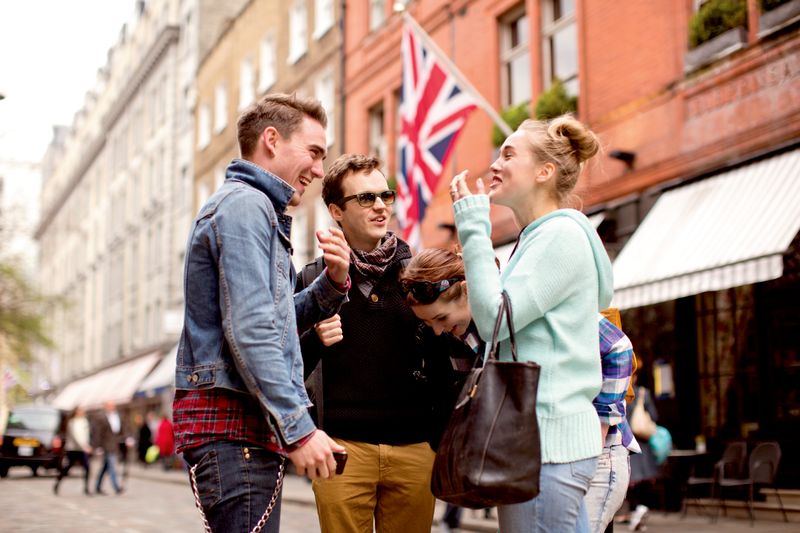 Written by Global Ambassador Frøya Mathiesen , Master of International Marketing student, London campus, class of 2016
London is a paradise for ambitious, entrepreneurial-spirited individuals with a strong drive and big dreams. We inhale creativity and commerce mixed with carbon emissions and the spirits we pray to are angel investors. The motivations to roll up one's sleeves and breed a business from scratch are many. A longing to be your own boss, releasing a burning idea, reaching the top of Maslow's hierarchy of needs-pyramid, hands-on learning about business and leadership, or all of the above.
EY's United Kingdom Attractiveness Survey 2016, published in May, shows that London has exceeded New York and Shanghai in terms if perceived capacity for tech innovation. With the title 'positive rebalancing' they refer to more evenly spread business activity and projects across the regions, not only in London. In the aftermath of the Brexit, however, the situation is less stable. Aspirational business starters have a new set of considerations, and investors might have a higher barrier to open their wallets. Last month, the German liberal political party Freie Demokraten drove a van around London with the text "Dear start-ups, Keep calm and move to Berlin", tempting with a way out of the instability that followed the referendum.
Despite my organized mindset and stability-seeking nature, the London-effect got to me about five months after moving here. February, or Entrepreneurial Month if you are a Hult student, brought several inspiring events where I met young entrepreneurs not that different from my self. I observed other students working and developing their ideas, and I witnessed the passion in the eyes of hardworking self-starters talking about their ideas with stars in their eyes. The concept became increasingly familiar and feasible. I started working with a start-up and found myself enjoying the idea of launching something into the big world. It wasn't as scary and foreign as I had imagined it to be. Lawyers, investors, and developers turned out to be normal people of flesh and bone, and it boosted my confidence to see my ideas take shape. Yet, mid-June, my business partner and I started wondering how the potential Brexit would affect our plans, and whether we should reconsider London as our base. However, a London-advantage no referendum could take away is that of language. My German is limited to 'wunderbar' and the United States is too far away from my family. With the high pace in the tech industry, who has time to learn to learn a new language? We decided to stay put – at least until the future is more clear.
There is plenty of forecasts and recommendations on how to best move forward from Brexit – both for the slimmed EU and for the UK. If you are a start-up, you should consider your options – perhaps heading east at the Silicone Roundabout and moving to Berlin would benefit you. Or not at all. At this point, we are mostly speculating. Anna White at the Telegraph writes that the young 'global butterflies' will continue to switch global cities regardless of any change in legislation and will therefore not let the referendum affected them. The agility of a start-up makes it flexible, and luckily for commitment-fearing millennials, not much needs to be set in stone. However, you might have to polish your VC-presentation and sacrifice a little more blood, sweat and tears to impress UK investors. Nevertheless, fewer start-ups and higher quality can be good for the bigger picture.
Whether you were on 'Team Leave' or part of 'The Stay Club', you should by now have had enough time to post clever Brexit-illustrations on Instagram and discuss the exit with family, peers and friends. It is now time to have a good look in the mirror and decide how you choose to let external factors affect you. The best thing we can do in this rapid-changing world is to adapt and embrace the opportunities that appear, and last but not least: create our own opportunities.
---
If you would like to find out more about Hult's business programs, download a brochure here.
Kickstart your career in Europe's biggest startup cluster by studying at Hult's London business school. To find out more, take a look at our blog Hult ranked #12 and Tier One by CEO Magazine in 2019 Rankings. Download a brochure or get in touch today to find out how Hult can help you to learn about the business world, the future, and yourself.
---
Related posts