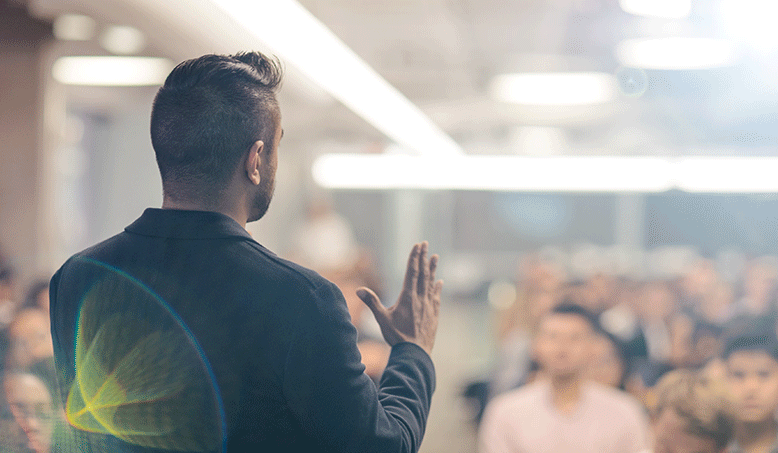 One of the most important factors that prospective students deliberate on when choosing a Masters or MBA program is the probability of finding a job afterward. Common questions are how will getting a degree with Hult's name help you find a job? What kind of tools does Hult provide its students to make sure they get respected job placements? Business graduate students today may be more equipped with the technical skills needed in many high-functioning industries, but many are still lost when it comes to finding their career path.
By equipping the students with the necessary career development preparations for their future. Hult International Business School recently organized the first global 'Career Boot Camps' for the academic year of 2017 and invited Masters and MBA students to attend.
A term originally coined as a disciplined form of military training, a 'Career Boot Camp' is nowhere near as extreme, but just as productive. The intensive day, is rigorous preparation for creating your professional brand and image, introducing yourself to the market, and practicing your pitch ready for networking.
So what happens at a 'Career Boot Camp'?
The aim: Was to give MBA and Masters students the tools to uncover a deeper understanding of themselves as individuals, and future employees, and then begin them on their individual career development journeys.
'Product: me': Morning sessions, facilitated by Hult's expert team of international career advisors, were spent looking intensively at student's unique: motivators, skills, and values, with the aim of ultimately uncovering their drivers, as a future job seeker. Then students then put what they had learned to work and got started with early career research.
'Brand: me': Afternoons were focused on creating elevator pitches. Students then put them straight into to practice in networking role plays. This was then followed by another practical session focused on creating an enhanced LinkedIn profile.
Guest speakers: The program included guest speakers and other Hult professionals from different campuses. At the Boston campus, the whole-day event was capped off with a talk on networking from professional speaker and coach Jaymin J. Patel on "How to network like a rock-star".
Networking: At the end of the day, students also had the opportunity to network with each other and share their thoughts on the skills and insights they had gained.
Hult Boston Boot Camp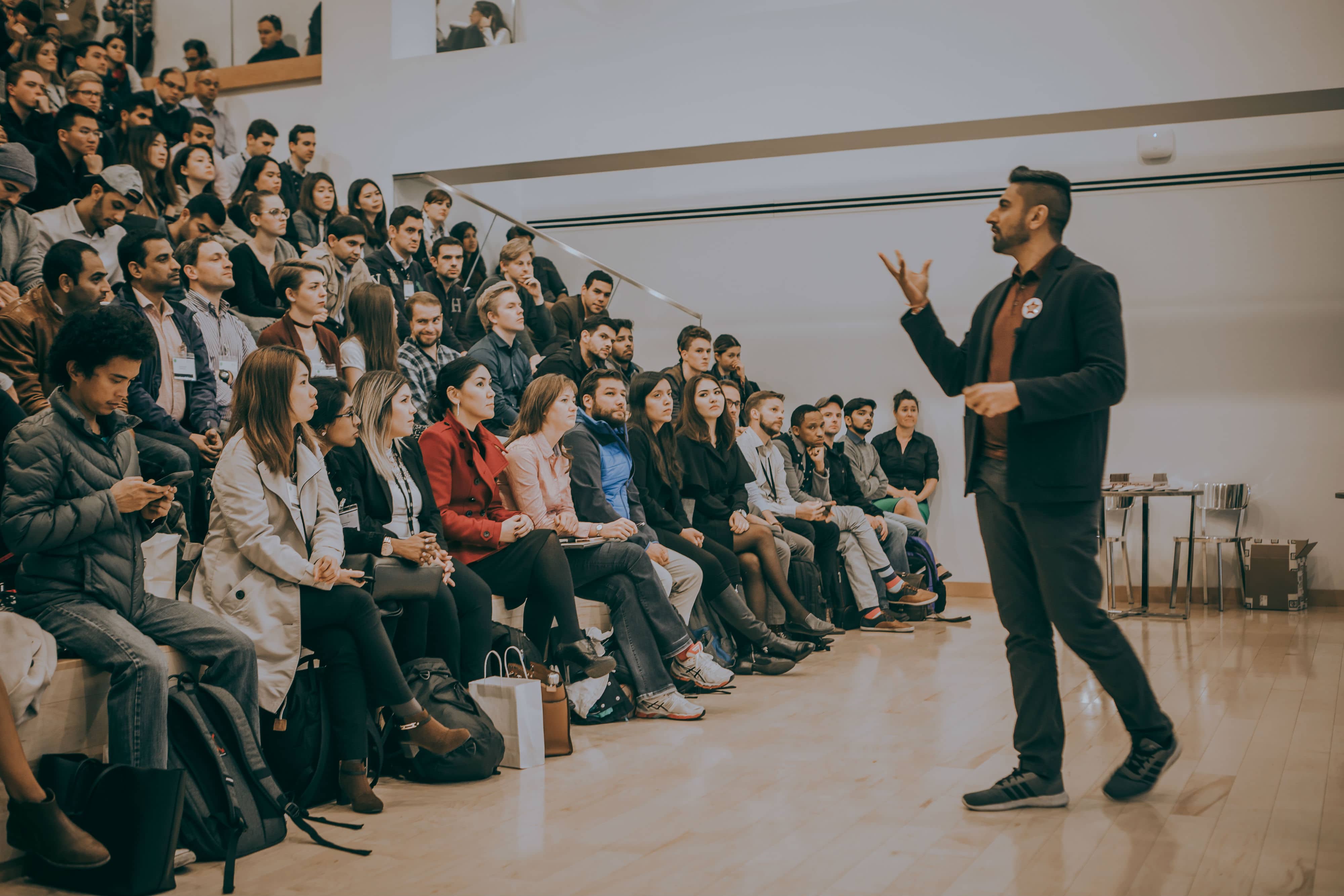 "The talk from Jaymin Patel about 'networking like a rockstar' was particularly interesting for me," says Tejal Cheekhooree, MIB student from Mauritius,"It actually made me understand the true meaning of networking and how to do it. This will greatly influence my networking skills which can help me a lot in the future."
In his talk, Patel strongly encouraged his audience to practice conducting meaningful conversations when building networks. "Most of all, be authentic," says Patel who also published his first book on networking.
On the other hand, Bahyt Kuntuarova, MIM student from Kazakhstan, will make use of the learnings in the Boot Camp in her future interactions with potential employers, now she has a deeper understanding of herself and her motivations.
Hult London Boot Camp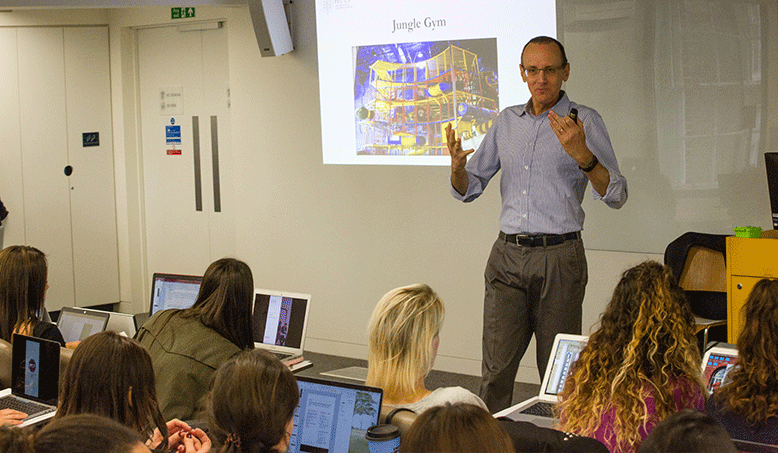 Hult House gathered some 200 students and faculty, for its first Boot Camp of the year. Espen Myklebust, a MIB candidate at Hult London, who has just come back from a one-year sailing trip around the world with his friends, raising funds for a charity shared newly developed his action plan for the next months. Myklebust has now set himself a goal to finish his résumé and start doing mock interviews before the end of November.
Shubham Kumar, also a MIB candidate at Hult London, from New Delhi, India, shared one of the things he took away from the Boot Camp "I think I have definitely learned how to better pitch and present myself in front of new faces".
Hult Dubai Boot Camp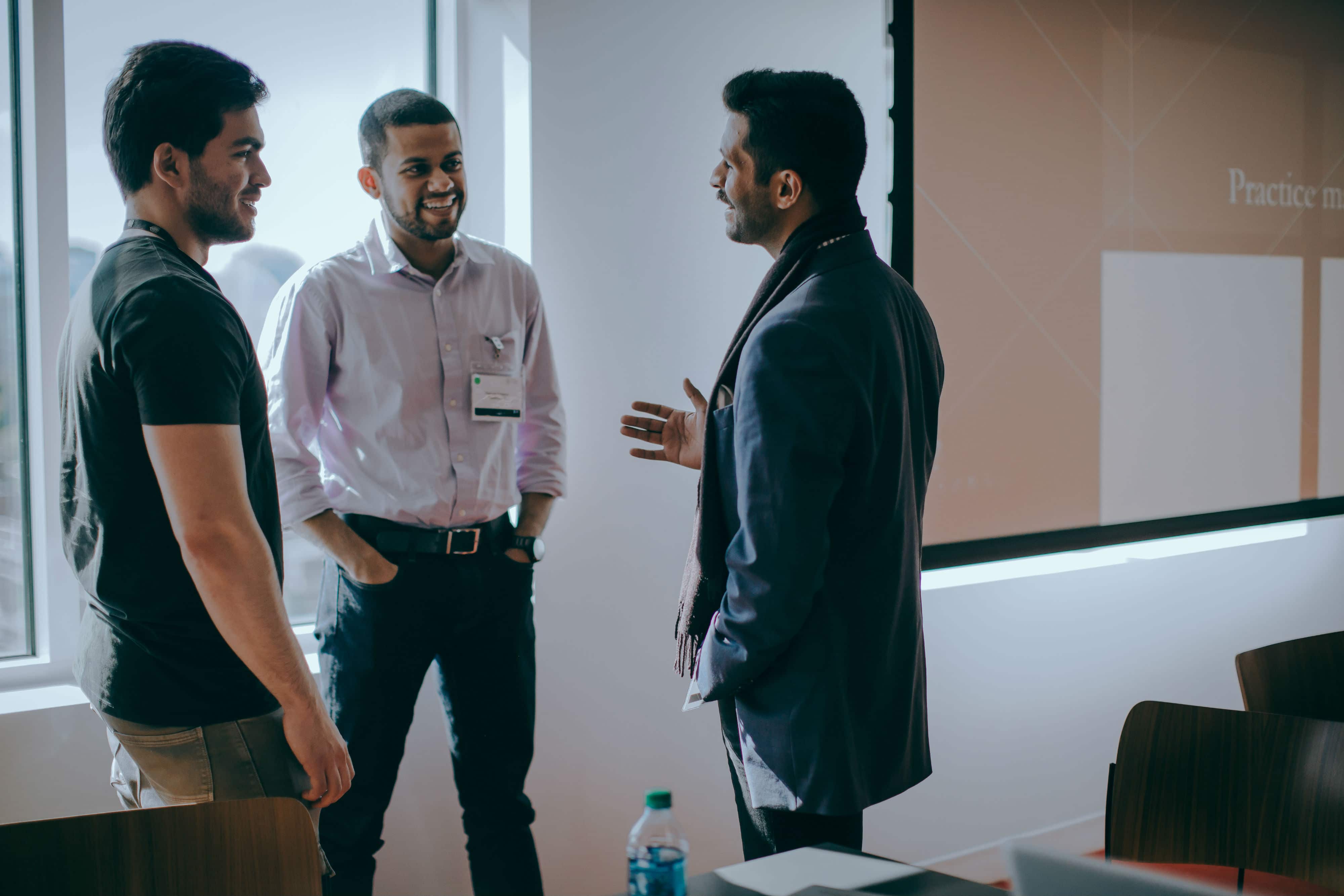 "Hult really understands the importance of aiding its students to land a job and giving them the skills and resources to help them do this. That's why Career Boot Camp is just one of the tools at Hult we're able to use to prepare ourselves for our professional futures", Sayuri Lau, MIB student, and Global Ambassador.
Hult San Francisco Boot Camp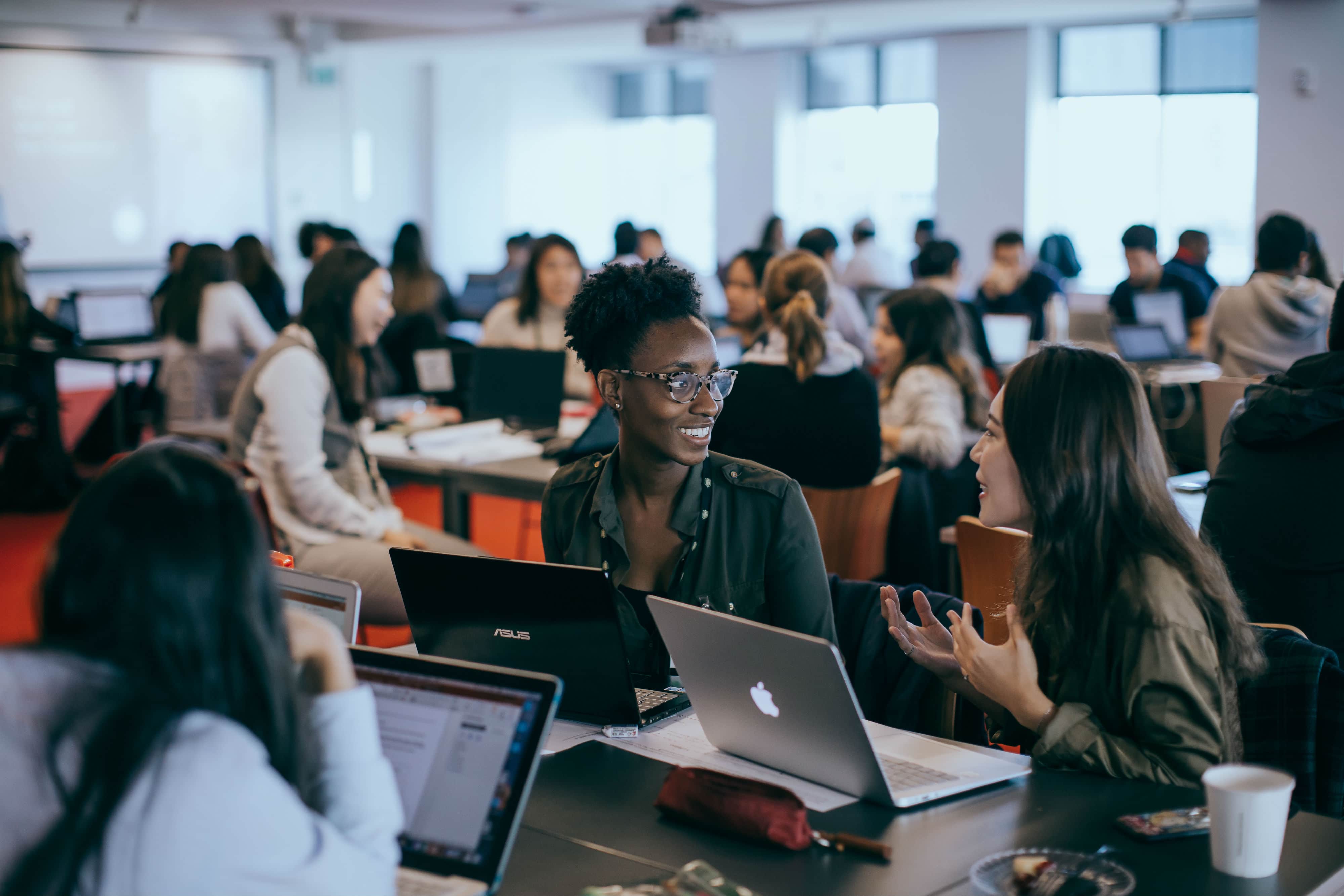 "During the exercises, we framed our identities and by sharing it within the group we developed a deeper understanding of ourselves that we would have otherwise not realized. By the end of the day, most of us had a firm grasp of our unique identities and developed knowledge about where to start our job search. Even though we all know that this is only the starting point of our journey of getting a job, we can be sure that we have a better chance with workshops like this that are lined up for us throughout the year." JoonYong Jun, MBA student, and Global Ambassador.
"Even though we all know that this is only the starting point in our journey to getting a job, we can be sure that we have a better chance with workshops like this that are lined up for us throughout the year".

Sayuri Lau, MIB student, and Global Ambassador.
What are the next steps for the students at Hult?
Hult offers a range of tools at students' disposal. The Advising Program at Hult London, for example, offers up to five one-on-one systematic advisory sessions, available for students to sign up via MyCareer. Peter Hill's advice to current students is "Stay engaged with the career development team, don't let your fear of uncertainty stop you from doing things or seeking help where it's needed. And most importantly, be intentional when figuring out your priorities".
As an international business school that focuses on the personal development of its students. Hult believes that by incorporating their takeaways about their Hult DNA that they are equipped to be more confident in building relationships and pursuing the career paths they want for themselves.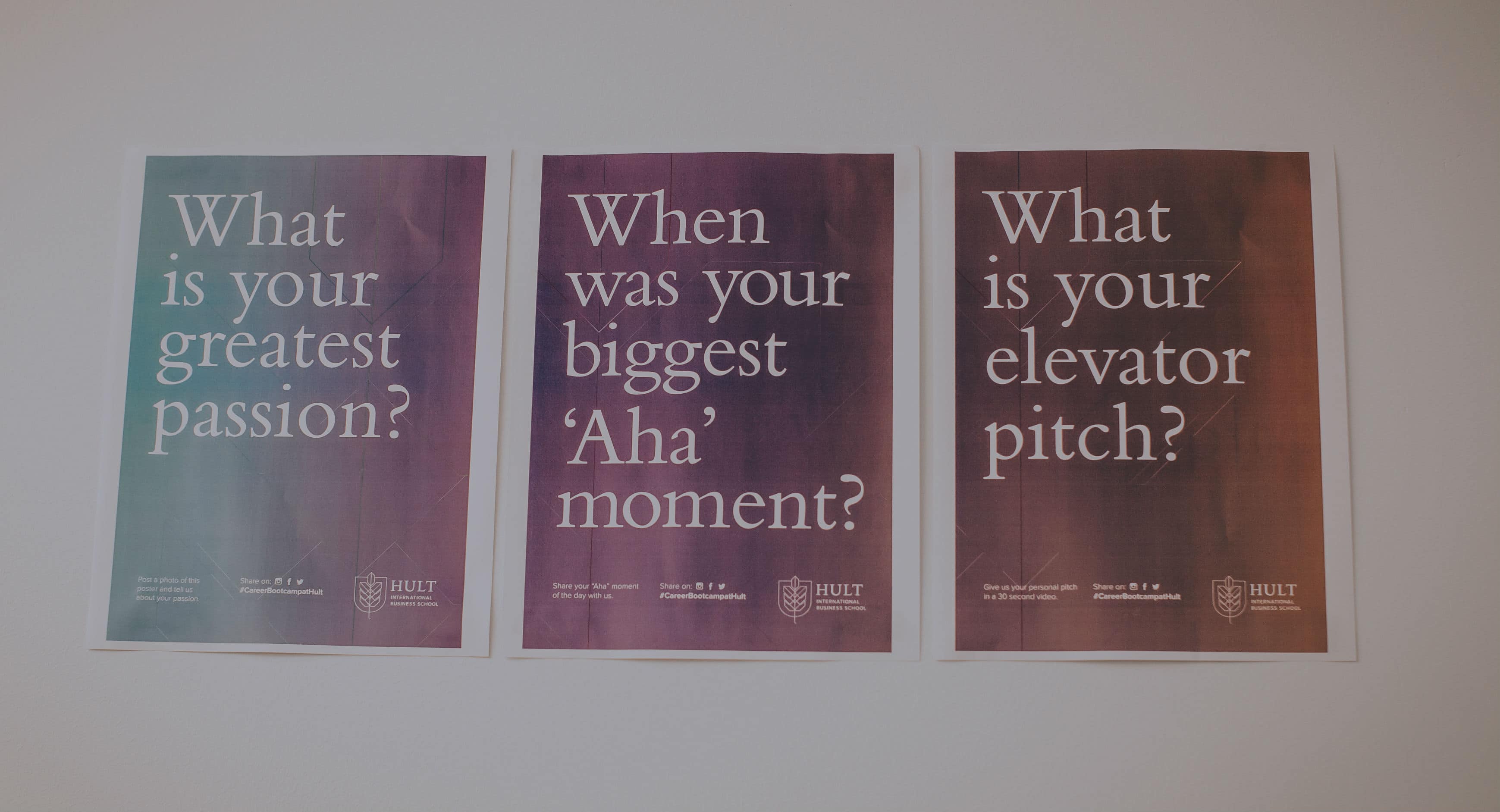 ---
To find out more about Hult's programs and curriculum, download a brochure here. 
---
Article contributors:

Reina Adriano is a Filipina studying for a Masters in International Business at Hult in Boston. Being a stock-trader, she plans to enter the world of finance after graduation but also hopes that she can still do something else: to write and to write about people, like she has always done. Visit her 
blog
.

Sayuri Lau is an MIB student at Hult International Business School at the Dubai Campus. Her professional experience has ranged from risk and process control consulting at EY to Marketing head at a German start-up. She is interested in strategy, communications, and social responsibility. In her free time, she likes to go diving, travel and practices photography.

Alik Jebejian is a MIB student and Global Ambassador at the Hult London Campus. Outside of studying, Alik practices her flute, as she has been doing for the past 15 years. Alik speaks six languages which enable her to do what she loves most: traveling, meeting new people, and experiencing new cultures. Follow Alik to see more of the exciting student life at Hult London on her
 Instagram page
.

 JoonYong Jun is an MBA student at Hult San Francisco Campus. He has 6 years of work experience as a salesman and a marketing manager in the IT industry. He is fond of playing video games and a huge fan of superhero movies (DC does not suck, but he prefers avengers to Justice League).
Related posts