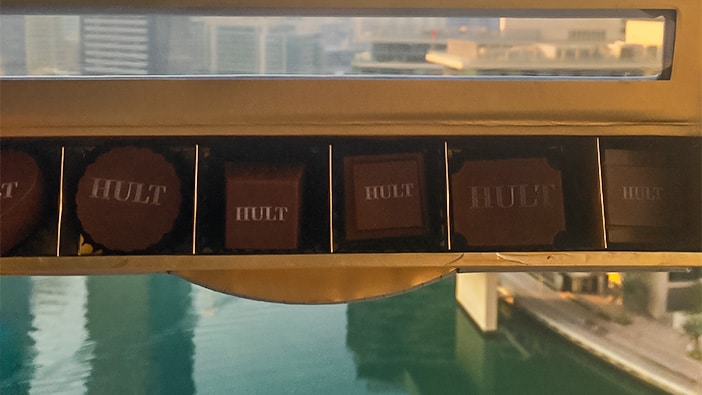 Members of The Food Club at Hult Dubai combined business with pleasure when they visited the Dubai factory of BMB Group – a leading luxury chocolate manufacturer in the Middle East. The visit was arranged by Hult Executive MBA student, Mohamad Khachab, who is Managing Partner at BMB.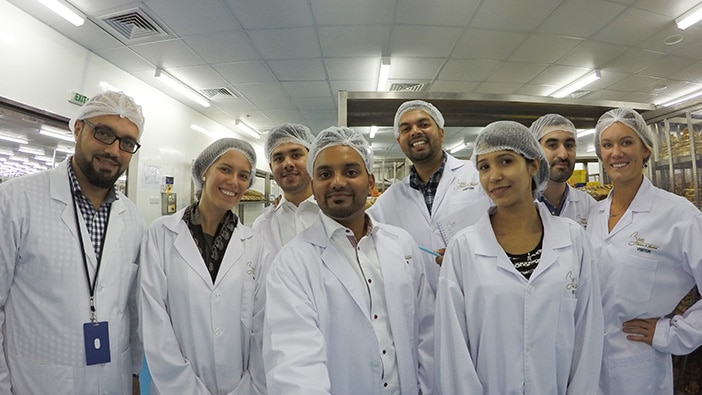 Mohamad joined BMB Group in 2010 to pave the way to expanding the business in the region and worldwide. As well as pursuing his EMBA part-time at Hult, Mohamad co- leads BMB's Private Label Division, which represents key customers in chocolate and oriental sweets worldwide.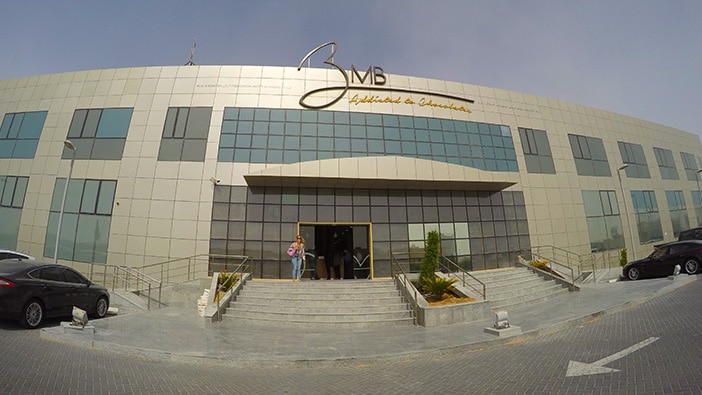 The Food Club was on the factory floor to see what goes into the production side of the business and even try their hand at making the chocolate. They met with Mohamad and his team to learn about the company's mission and vision that has seen BMB grow from their flagship factory in Dubai, to having multiple branches in Qatar, Libya, and Saudi Arabia, and their ambitions to take the business global.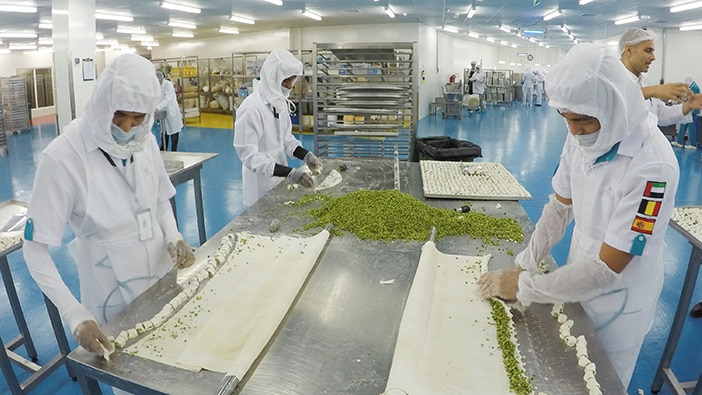 Excursions like this typify the Hult community spirit where passions and professions overlap and are shared both in and outside of class. As a memento of their visit, the students were given customized chocolates, made in a Hult mould. Confection perfection.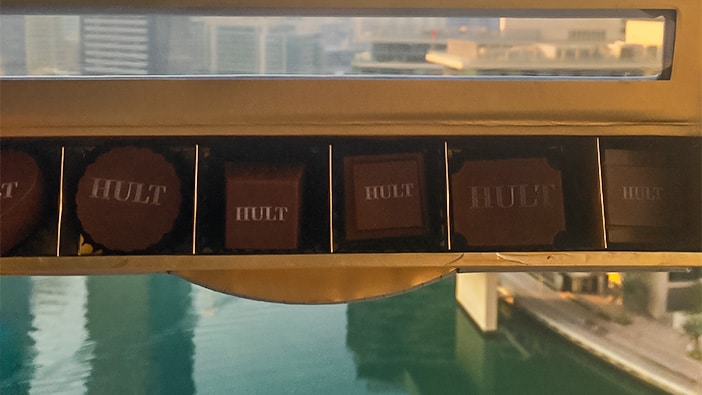 Kickstart your career in a state-of-the-art innovation hub by studying at Hult's Dubai business school. To find out more, take a look at our blog Why there's no time like the present to start your Executive MBA. Download a brochure or get in touch today to find out how Hult can help you to learn about the business world, the future, and yourself.
Related posts