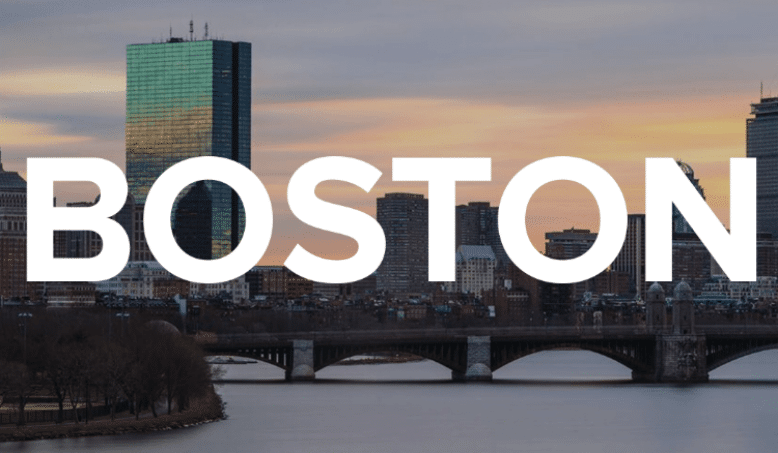 You may have decided what to study, but the next big decision is where to spend your years as an undergraduate. Our Hult Boston campus has a lot to offer and this year it welcomes undergrads for the very first time!
Ahead of the new arrivals, we've updated everything from the courses we offer to the award-winning spaces where students will study, live and socialize. With our campus located in the district of Cambridge, we're in the middle of academia central with some excellent company (Harvard, we're looking at you).
We're quietly confident that new students will love this city as much as we  do, so let us introduce you to the city of Boston: home to more than 250,000 students from around the globe. Here's what to love about the city and our Hult Boston campus…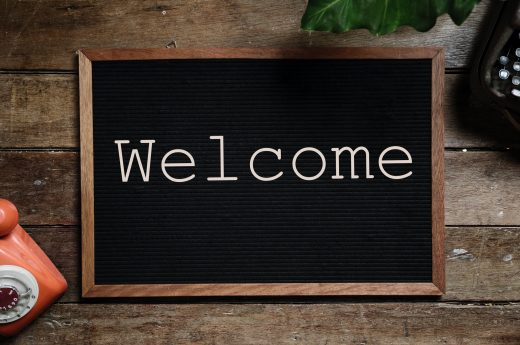 New 'home-from-home' accommodation
In the fall of 2019, we'll unveil brand new on-site student accommodation: Hult House. It offers a range of accommodation options; from self-contained and double bedroom apartments to studios and dorms.
We've made sure that Hult House has been carefully designed to help students really feel at home. There are plenty of break out spaces, dining areas, and sports facilities. There are dining areas, coffee shops, a huge gym, an outdoor sprint track, bicycle parking, and even a boulder/rock wall. Round-the-clock security is on hand, too.
Full access to our iconic Boston campus
The new accomodation and facilities complement those already at our Boston campus, where just some of the highlights include:
53  team rooms with multimedia access.
8 state-of-the-art lecture halls equipped with multimedia amenities.
3 sun-drenched atriums – just some of the award-winning architectural features at Hult Boston.
1 segment of the Berlin Wall, the only outside Europe, which sits in our Boston campus entrance. A birthday gift to Hult's founder Bertil Hurt as a symbolic gesture of his and Hult's mission of breaking down barriers and building cross cultural understanding.
"This high concentration of academic activity adds to Boston's vibrant, forward-thinking atmosphere."
Boston has so much to enjoy and explore
Boston is a global center for higher education and there are over 50 colleges and universities in the metropolitan area. This high concentration of academic activity adds to Boston's vibrant, forward-thinking atmosphere.
Along with its academic appeal, Boston has plenty going on in terms of extra-curricular activities. Students from all walks of life are proud to become Bostonians, enjoying the city's wide range of world-class restaurants, entertainment, sports, and athletic events.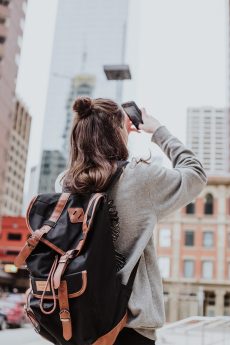 The city is a sports, arts, and adventure hub
Although Boston has the best features of a big city, its smaller-scale size makes it easy for students to navigate all it has to offer.
The sports scene boasts everything from baseball (the Red Sox) to American football (the New England Patriots). There's ice hockey (the Bruins), and basketball (the Celtics). Students who are Red Sox fans can even take advantage of $9 tickets for home games at Fenway Park.
When it comes to the arts, Boston's rich history and diversity makes the city a cultural hotspot. Students looking to immerse themselves in live music, museums, theater, and much more really don't have to venture far.
"Beautiful white sandy beaches are roughly a 2-hour drive from Boston. Perfect for a bit of downtime."
There is a variety of shows to catch, comedy to watch, and history to brush up on. Armed with an undergraduate student ID, students can enjoy generous discounts. The Museum of Fine Arts offers special student admission deals, and there's the Boston Symphony Orchestra College Card.
One of America's major travel hubs, Logan International Airport, serves Boston. With frequent transatlantic flights, as well as non-stop flights to major US cities like New York, Chicago, Miami, and San Francisco. There's easy access to New York, while Vermont's stunning peaks offer opportunities for hiking and skiing, all within a few hours of campus. And we couldn't not mention Cape Cod. Its beautiful white sandy beaches are roughly a 2-hour drive from Boston. Perfect for bit of downtime and a well-deserved study break.
Excellent career prospects on students' doorsteps
With its well-connected East Coast location, it's no surprise that the Boston area serves as the headquarters for global companies. These include Bain Capital, Converse, Boston Scientific, Fidelity Investments, and State Street. Facebook was also born here.
From healthcare to management consultancy, finance, and venture capital, Boston leads the way in a number of growing industries. There's no arguing that it's a great place for career-focused graduates to enter the job market. It's about seizing the city's opportunities and making the most out of a buzzing professional network that's on your doorstep. Then when it comes to breaking into the industry of your choice after graduation, that's one hard-to-beat advantage.
---
Curious to find out more about the experiences that await you as a student at Hult's global campuses? Download a brochure.
Kickstart your career in this education and innovation hotspot by studying at Hult's Boston business school. To find out more, take a look at our blog Life in Boston: Introducing Hult House. Download a brochure or get in touch today to find out how Hult can help you to learn about the business world, the future, and yourself.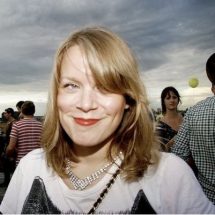 Clare Scott
Clare is an experienced freelance writer, content strategist, and contributor to the Hult blog. Her work spans many industries–from luxury fashion to travel. She works with brands, startups, and individuals to create their tone of voice and editorial content.
Related posts