Hult Alumni Magazine 2020: Sabrina Palme

Kimberley Lovell, 4 years ago
5 min

read
Sabrina features in (and is a cover star) of Hult Alumni Magazine 2020: read the full publication online now.
Starting up, Starting Over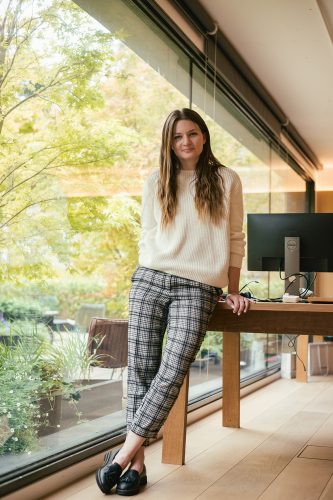 Sabrina Palme
Entrepreneur in Residence
MBA, Class of 2015
London, UK
palqee.com
Silicon Valley has, since its earliest days, advocated the benefits of failure. Whether failing hard or failing fast, these are not just slogans but ways of life for some of the biggest names in technology today. But what does it really feel like to close a venture of your own making? What are the learnings, and how do you dust yourself off to try again? MBA graduate and serial entrepreneur Sabrina Palme shares her experience of coming through the flames fighting.
In early 2018, things were looking good for Gartenzwerg, the hydroponics venture started by Hult alumni Sabrina and Andre Quintanilha. With a prototype in place and market demand growing for their IoT-driven indoor gardens, the team was on the hunt for funding. "It was never an issue of interest from investors," says Sabrina of the project. "But they wanted to come on board after we'd manufactured our first batch." Without the means to go into large-scale production, it soon became clear that the business would need to make the difficult decision to cease operations.
"I compare it to being in a bad relationship," says Sabrina today, now busy and settled in her role as entrepreneur-in-residence within an independent family office. "You're so passionate about it, but you get to a point where you can't continue and have to make the cut. Things come and go that give you hope and make you re-engage with your idea, and so you push another few months, but to do it over and over is exhausting."
After telling the wider team and their multiple circles of support, the entrepreneurs were down–but not out. "I knew I wasn't finished," says Sabrina. "As much as those last months were draining, we didn't regret any moment. The MBA had given us a lot of the knowledge we needed for Gartenzwerg; but Gartenzwerg was as whole life-changing experience by itself as well." Buoyed with a new confidence and perspective, both she and Andre have gone on to develop a new venture, currently at ideation stage, that will push businesses to tackle increasingly important questions around data ethics.
Both personally and professionally, Sabrina continues to grow her knowledge and adapt to the changing working landscape: "For me, there was always a horror that whatever I ended up studying, I might get stuck with it. I'm currently teaching myself C++, as an absolute beginner. It's about redefining your skillset, gaining new skills, because we are just moving so far and fast in technology and development. Discipline is key–that's one of the challenges of teaching yourself new things."
For all of the fear around the term, it would seem then that failure isn't, in fact, all that bad? "The most difficult part for me was telling people who had invested in us and ordered our products," says Sabrina, "because I felt like we had let them down. We had some uncomfortable conversations, but the majority of people were very supportive. To develop a hardware product is huge; it may have failed, but I don't feel devastated by that." In that spirit: it's on to the next one.
10 Lessons to Take Into Your Next Venture
Stay true to you
The startup world is, by nature, hectic, volatile, and all-consuming. "It's easy to get caught up in it all and keep pushing for things," says Sabrina. "On the inside you get so stressed out, from once outside you see the issues are fewer."
Bootstrap your business
Early-stage businesses can get stuck in the cycle of needing to create product to prove worth, but needing funding to create product. Focusing on the latter can lead to hasty decisions. Bootstrap as much as you can, and get creative. You'll create value, keep ownership, and get investors coming to you.
Whatever you do, own it
Don't make it work for the sake of working: "It's not my mentality anymore. Others will always have different views, but if I know how I want this thing to work and what I want it to look like, I'm not going to deviate too much from it."
Listen, but not too much
Speaking of others…be selective in your feedback. Yes, you will receive a lot. No, you don't need to take it all onboard.
The playbook is in your pocket
You've got experience on your side–and knowledge is power. "Having been through it all once you'll understand the development, what's going to happen, the steps ahead –the next business model may not be exactly the same but you've got the playbook, and that in itself is calming."
Take a deep breath
On that note–channel calm wherever possible.
It's a rollercoaster. Ride it
No one ever said startup life was easy. Prepare yourself mentally for the risks ahead by seeing the venture like a rollercoaster: there will be highs, lows, fear, exhilaration, and more. "We read stories about founders who were losing everything and neatly turned it all around," says Sabrina. "It's inspiring, of course, but not the typical journey."
Little bit of luck
Right time, right place, right people all have their roles to play, and that can't always be in your control. Hedge your bets and get out there.
The F word
"Honestly, the feeling of failure didn't hit me as hard as I thought it would," reflects Sabrina. "It's easy for people to judge and say, 'But you studied business, how did you fail?' To them I would ask, well, what have you done? We tried, we had the guts to go ahead, and now things move on. It's very much in how you deal with it."
Be proud
Perhaps the easiest to forgot in the moment, but most important of all: you did it. "We still have the original Gartenzwerg at home, working like a charm," says Sabrina. "It's a reminder to me not just to live more sustainably and live those values, but of not regretting the journey. I'm proud of what we achieved and how far we got."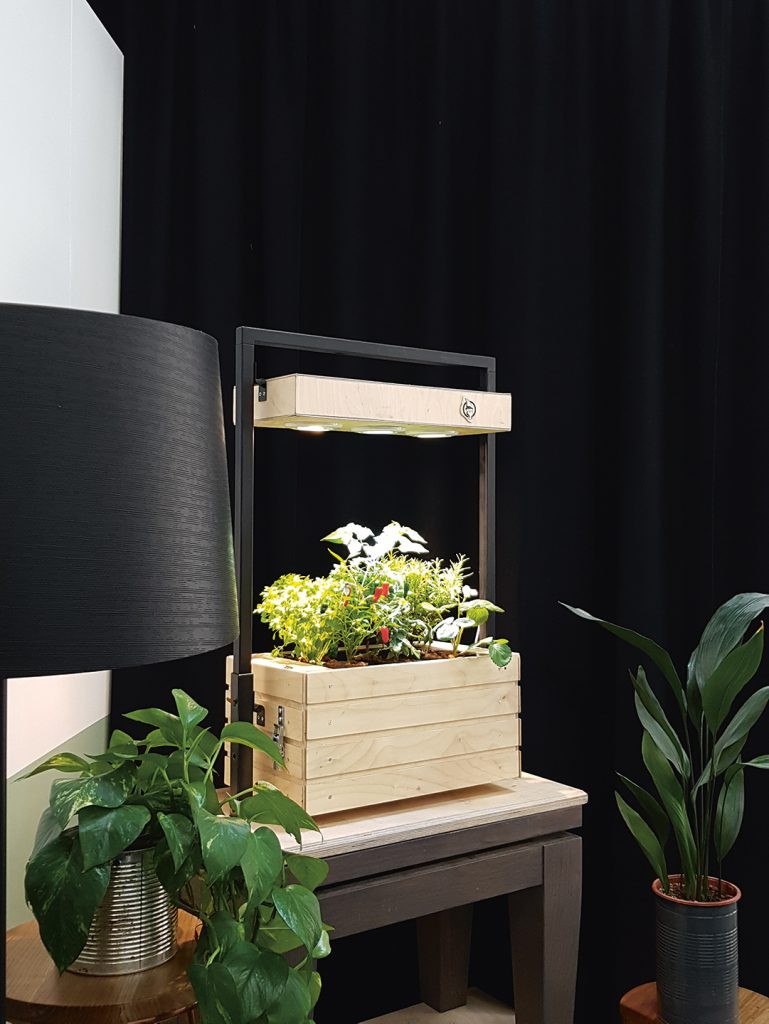 ---
Read more from Sabrina and the alumni community in Hult Alumni Magazine 2020.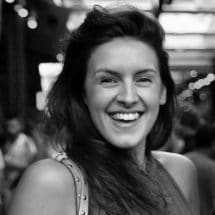 Kimberley Lovell
Kimberley Lovell is a staff blogger at Hult, where she creates and manages content for the school's masters programs. With a background in the creative industries, her interests revolve around the ever-changing fields of technology, design, and entertainment.
Related posts