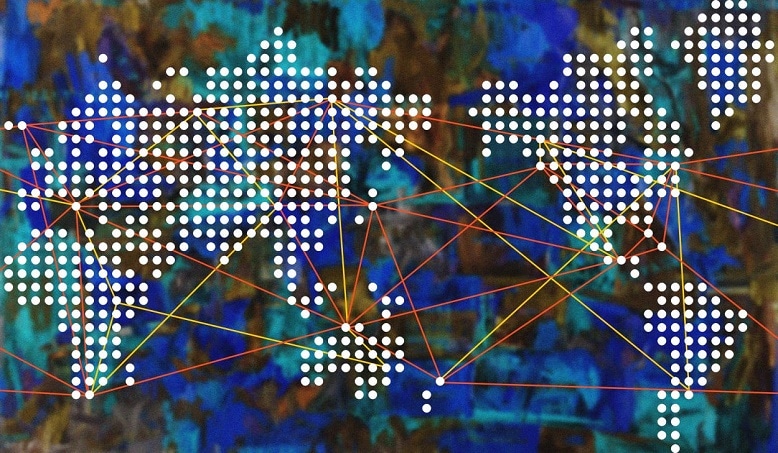 Hult alumni in disruptive technology: Is this Blockchain's year?

Lionel Pailloncy, 5 years ago
7 min

read
In January 2019, Lionel Pailloncy, Manager at Keyrus Management and Hult MBA graduate from the Class of 2015, published an article on French tech portal "Le Journal Du Net" about Blockchain trends beyond the financial sector, sourcing his research from within the Hult Alumni network.
Lionel spoke to:
Fellow Hult MBA Class of 2015 graduate Christina Chen, VP Global Marketing & Business Development at SWFT Blockchain, an app that streamlines cryptocurrency transfers
Carlos Torres, also a Hult MBA Class of 2015 graduate and Managing Director at AMG Block, a VC firm monetizing non-liquid assets through blockchain
Claudio Sperindio, CEO of OilChain, a blockchain platform for oil and gas, and Hult Executive MBA Class of 2018 graduate.
Read on for an English translation of Lionel's article.
Hult alumni in disruptive technology: Is this Blockchain's year?
If there is any buzzword that embraces change, innovation, and disruption across every sector, it's Blockchain. The technology,  turning 10 this year, which brought cryptocurrencies to the world, starting with Bitcoin, is increasingly becoming the star technology of several sectors. If the model behind it brings questions and strategic moves in multiple sectors, its use raises lots of challenges. Finance, insurance, legal, health, governmental services, licensing, services, ticketing: Will 2019 be the confirmation year for Blockchain? Here is a world tour of initiatives from around the globe in a fast-evolving environment.
Funds transfer: Rebuilding trust between transactional parties
Focusing on financial transactions implementation, SWFT-blockchain (www.swft.pro) is a startup using the disruptive network at low costs, registered in the Cayman Islands.  With data driven through a distributed and duplicated approach, information is spread through a large network and grounded on fundamental values: transparency and viability. For Christina Chen, VP Global Marketing & Business Development at SWFT and Hult MBA Class of 2015, it is built on a philosophy that solves the trust issues between third parties. The strengths of the network are inseparable, and they are high in areas where trust with organizations and corporations is low. Decentralized, distributed, and irreversible transactions bring a promising transparency. In addition, transaction time is intrinsically faster, if not immediate. Such evolution will make blockchain the technology of tomorrow, according to Ms. Chen. What's more, the technology rise will not just happen but will also be totally transparent for consumers, just like the current complex process happening behind a credit card payment transaction.
VC: Opening venture-capitalism to small investors
In Mexico, AMG Block (www.amgblock.com) is a venture capital fund oriented towards providing liquidity, ownership, transparency, and inclusivity through the use of smart contracts relying on blockchain technology, in an industry that has remained unchanged. While Initial Coin Offerings (or ICOs) have proven to be effective when it comes to raising capital, they lack tangible assets that support the token being offered to investors. AMG Block's solution is based on tokenizing the fund (a Security Token Offer) through selected platforms, essentially in the United States, with the underlying asset being the investment portfolio of the fund itself. The startup aims to change the manner in which assets generate value to investors. For Carlos Torres, Managing Director at AMG Block and Hult MBA Class of 2015, the fund's mission will not only provide liquidity to a traditionally illiquid market but eventually will also serve the venture capital sector to reach more investors.
Energy: A virtual network to clarify the existing production one
The energy sector is very active in the blockchain environment. Crossing production and distribution on existing networks, multiplication of existing intermediariesꟷthis vast economic scope offers blockchain new options to modulate contracts and to offer production visibility in real time, through the simplification of process schemas. In the United Kingdom, the startup OilChain (www.oil-chain.com) offers a closed but decentralized network, relying on full transparency. According to Claudio Sperindio, CEO of OilChain and Hult Executive MBA Class of 2018, the technology can be plugged straight into the field of production, while connected to the well by blockchain-connected probes, sharing live data on volumes and quality of extraction. Such information will be more representative of demand and made available to clients and third parties while integrated into distributor networks. Transparency will also help detect possible lost volumes from statements.
Health: Strong potential for a digital evolution
In 2018, the French government became actively involved with a major project of the Online Digital Records Library (or "Dossiers Médicaux Partagés", www.dmp.fr). Such storage of sensitive public health information raises a number of questions around securely storing and controlling access in the long term. While this specific project is not currently blockchain-based, it has a similarly complex structure, enabling critical private data to be shared between trusted partners and offering major long-term opportunities. Connecting such data to third parties through a complex infrastructure could support new services within the health sector in the future. The anonymization of population data could be very useful for insurance records and analysisꟷand for the two separate departments to communicate with each other.
Education: From storing grades to revolutionizing the curriculum
Universities, business schools, training academiesꟷblockchain brings with it two major opportunities with the potential to revolutionize the whole education sector. First, offering an infallible central verification of all qualifications, from degrees to electives and course certificates, will appear in a short period of time. Employers will then be able to access tamper-proof records instead of accepting copies (certified or otherwise). This educational transparency will challenge the education system to grow, during a time when an ever-increasing number of players in the field are looking for international recognition. Also, while looking at courses separately, a new segmentation would help develop new syllabi and more precise Masters programs, more aligned with business. Today, diplomas of high-level education are mostly a consolidation of a variety of courses. Blockchain's traceability will be highly beneficial for elaborate new programs and meet the evolving needs for further education, which is often a tactical move on one's career path. From here the logical next step for blockchain could well be education-on-demand.
But first: Ask the right questions
There is seemingly no limit to the cross-sector innovations of blockchain, and initiatives are still growing among tenacious startups on a blockchain mission. Nonetheless, it is important to consider two important aspects. First, the high number of patents in the sector: In 2017, more than half of the related patents submitted to the World Intellectual Property Organization ("WIPO") came from China, far ahead of the United States; the two countries leading the blockchain landscape. And lately the technology has come under fire for being too expensive; too energy-intensive for CPUs; too convoluted or even useless in some contexts… Is blockchain overhyped? A flash in the pan? After all, it is vital that companies focus on the right questions and strategies, rather than merely competing in the race towards blockchain or looking for PR opportunities: Is blockchain technology necessary in this context? Is the ultimate goal operational excellence? What controls need to be implemented in the process? How is the relationship between network stakeholders defined? Ten years after its conception, blockchain faces a first worldwide test of acceptance and maturity. Success is still expected and anticipated, but first, it is time to prove that the technology fits its mission, until the landscape evolves once again.
Download a brochure to find out about Hult's business degree programs.
Make the most of what your career has to offer with a Masters in International Business from Hult. To learn more, take a look at our blog 5 big reasons why to apply early for your MBA or Masters, or give your employability a huge boost with an MBA in international business. Download a brochure or get in touch today to find out how Hult can help you to explore everything about the business world, the future, and yourself.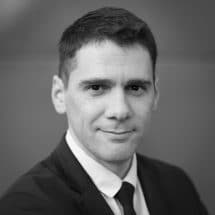 Lionel Pailloncy
Lionel Pailloncy is a Manager at Keyrus Management based in Paris. A Hult MBA from the Class of 2015, he studied across Boston, San Francisco, and Shanghai campuses. Lionel's clients are international financial institutions, retailers, and distribution channels and he focuses his work on digital innovations for processes and automations. Lionel publishes articles in French newspapers on his area of expertise, and is passionate about change, the environment, and intercultural environments.
Related posts