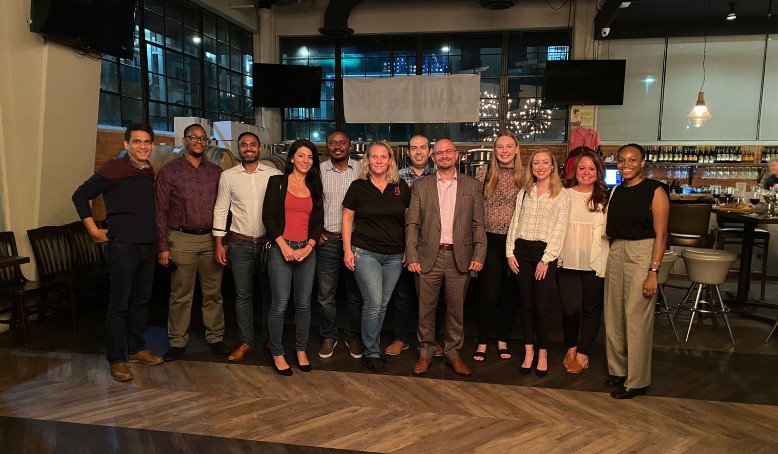 We traded stories and shared laughter over wine, pizza, and charcuterie boards and soon enough, the tables weren't big enough for everyone to sit around. If it sounds like I just described an evening well spent, I am, but it's not quite what you think—unless you imagined I was describing a night of networking, in which case I blame the title for the giveaway. Last week, I attended a Hult Alumni Day event in Houston, TX and it's hard not to make this recap a natural follow-up to my last two pieces, "Networking 101—5 tips for successful LinkedIn connections" and "Navigating a life transition". And, yes, this is unreservedly a self-plug, but if you check them out, you'll see what I mean!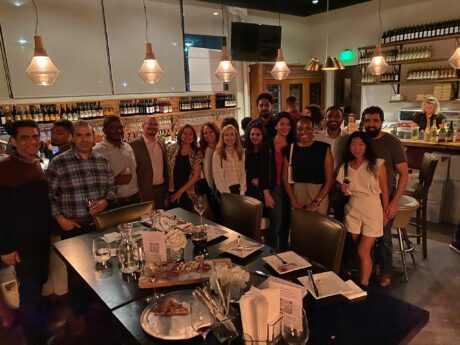 Networking-not-networking
Let's dig in: an alumni community is a great way to network personally and professionally with people with whom you have common ground. You can make new friends in your city, learn about a new career opportunity or just have a great time! I was excited to discover that an alumni event for my school in Boston was taking place in Houston, the city I had just moved to, and not only that, but it was also being held at a winery less than a 20-minute walk from me!
I arrived at the winery and immediately thought I was in the wrong place since I couldn't spot a Hult logo or a group of people who appeared to be there for the same purpose. Before I could turn around to leave however, a lady came up to me, "Are you here for the Hult Alumni Day event?" she asked. I replied "Yes." She said, "Welcome to Sable Gate Winery, my name is Szilvia, and I own the place! I am also a Hult alum from Boston, class of 2010. You are the first one here, but we are expecting 25 more. Come take a seat!"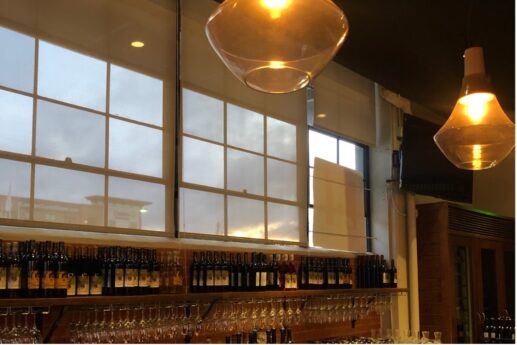 New connections
Over the next couple hours, alumni trickled into the event. In good fun, Szilvia went around the table asking us questions to determine the kind of wine each of us wanted and doing so with great accuracy! Then came the part when we traded stories and shared laughter over wine, pizza and charcuterie boards and soon enough, the tables weren't big enough for everyone to sit around. I thought I had a pretty good idea of the kind of people I would meet, but I left even more impressed than I had imagined. One alum had recently moved to the area to manage international legal affairs for a large airline, another was a data scientist for a top multinational IT company, and several were running their own successful businesses. Beyond their accomplishments, everyone was friendly, kind, and willing to help.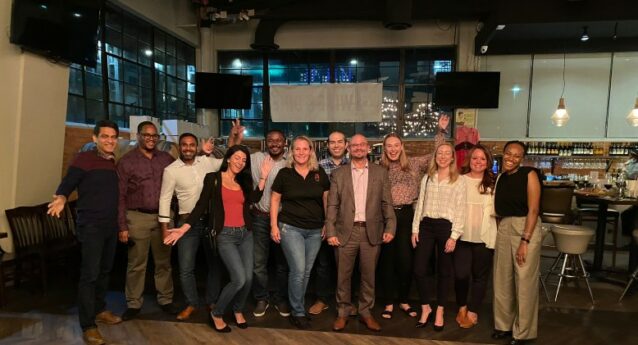 Refreshed and recalibrated
I left before the event ended, but not before I had acquired three business cards and 10 new LinkedIn connections! I've learned that LinkedIn has a scan feature to add connections more easily. I joined the "Hult Alumni in Houston" WhatsApp chat to stay in the loop for future events and learned about a global expatriate community with a chapter in Houston that I could join. Conversing with everyone at the event opened my eyes to a broader world of opportunities available to me as a Hult alum. The conversations I had also helped me to realize that even though I thought I had exhausted all my prospects, perhaps I might be selling myself a little short in limiting my job search to certain industries and roles.
I went into this event without a clear idea of what the evening would be like, and I was pleasantly surprised with tasty drinks, good food, and even better conversation. I left with the inspiring feeling that I could give myself the permission to dream a little bigger. This is your cue to get plugged in to your global alumni community if you aren't already—you just might be surprised what you'll find.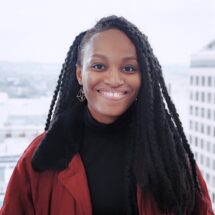 Idinma Ilodibe
Idinma Ilodibe is a Masters in Business Analytics (MSBA) student at the Boston campus of Hult International Business School. Prior to Hult, she graduated summa cum laude from the University of Oklahoma. In addition to being a Blog Ambassador for the Hult Global Ambassador Program, she serves as the VP of Communications for the Hult Boston Consulting Club. Idinma is passionate about storytelling. In her free time, she enjoys listening to podcasts.
Related posts