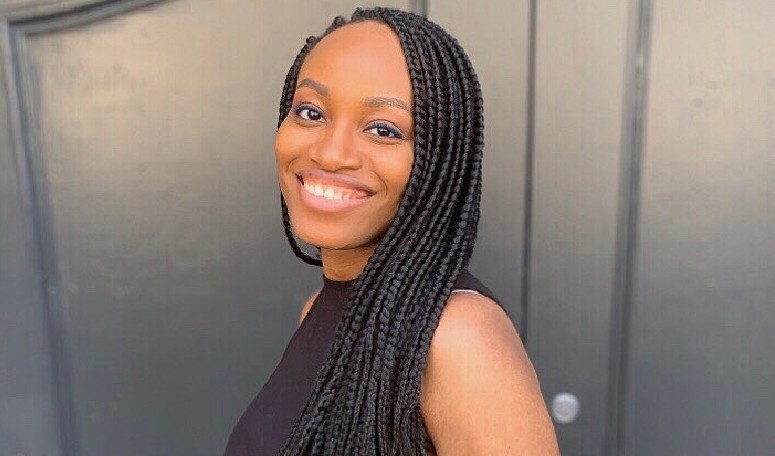 So, you're done with school, what next? Graduate school doesn't sound too bad except that won't work because you've just finished graduate school. It all seems exciting, but it's also rather overwhelming. Congrats—you're in transition!
Several times in life, we find ourselves in periods of major transition—from high-school graduate to college student or from college student to working professional. These phases are often accompanied by substantial geographical moves across countries or even continents. Throw in a side of financial stress, and you're left with what feels like the opposite of a light at the end of the tunnel.
If this sounds a little too specific, it's because I'm speaking (or writing?) from experience, and not even in the past, but presently. I'm finally done with school and excited to begin a career, but no matter what I do, jobs seem to evade me. As frustrating as the job-searching process is, I wake up every day and do something that takes me one step closer towards achieving my goal. There's a lot more happening behind the scenes that helps me stay focused—and sane. It all begins with a plan.
Make a game plan
When it comes to job searching, you need to keep your eye on the prize. What does this look like in practice? Make a game plan. Sure, some parts of job searching include throwing things to the wall and seeing what sticks, but having a strategy is just as important. Employed correctly, a strategy can help you be more productive, monitor your progress, avoid unnecessary frustration, and stay motivated.
Keep a calendar to stay organized and use reminders to ensure that you don't miss out on important hiring events and interviews.
Use a spreadsheet or job application tracker to keep track of your job applications. Set up specific job alerts on LinkedIn or/and Indeed to receive relevant and recent job opportunities in your inbox as frequently as you would like.
Set aside time to research the companies and roles you are applying for, so that you can tailor your resume and other application documents.
If you are applying to technical roles, it might be useful to review or practice for technical interviews as well.
By now, you've likely realized that job seeking is a full-time job in itself, but it feels less tedious when you're not flailing in the wind. Making a game plan can help you stay organized!
Make new connections (and leverage old ones)
The idea of the self-made individual has been debunked by recent research and I believe the world is a better place for it. The job-searching process is a humbling reminder that no one is an island, and we all need a community. Leaning on your family and friends in this period of uncertainty can help you feel re-energized. Over the past couple of weeks, I have reached out to multiple people in my network—and some strangers too—all in a bid to make my applications stand out.
A referral can go a long way in this process, especially within a company that is inundated with applications. Don't be afraid to reach out to people to ask for advice or referrals. If you get ignored, you'll be no worse off than before you asked. LinkedIn is a great platform for networking. If you feel unsure about where to begin, check out this article on how to make successful LinkedIn connections! The Hult Alumni Association is another good place to make connections. Don't be afraid to ask for help from that one classmate you never got a chance to speak to. Chances are, they are happy to help!
Make time to relax
This is the final piece of the puzzle—in job searching and in life—but it can also be a bit tricky. Since you don't have a job, you may feel that you should devote every waking moment towards job searching and if you aren't doing that, then you are doing something wrong.
In a society that tells us that our worth is linked to our productivity, you may also feel that you do not deserve to rest or relax until you have something to rest from (a job in this case). Neither of these things is true. You deserve rest, not because you've earned it by accomplishing some huge task or the other, but because it is a crucial part of being human.
If you find this hard to take in, we have already established that job seeking is a full-time job, so at any rate, you still deserve rest from it. I personally cannot focus on job applications for more than three hours at a time, so I often find myself taking breaks from my screen. I also have to resist the urge to feel guilty for doing so and remind myself that I can only go on if I feel refreshed.
Do things that bring you joy and leave you feeling relaxed. Take walks in the park, spend time with loved ones, cook your favorite meal. Being intentional about scheduling time for these activities will provide rejuvenating breaks in between job searching and go a long way in helping you manage your mood as you navigate this transition. You've We've got this!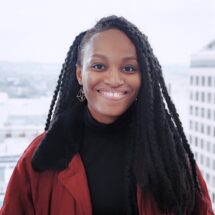 Idinma Ilodibe
Idinma Ilodibe is a Masters in Business Analytics (MSBA) student at the Boston campus of Hult International Business School. Prior to Hult, she graduated summa cum laude from the University of Oklahoma. In addition to being a Blog Ambassador for the Hult Global Ambassador Program, she serves as the VP of Communications for the Hult Boston Consulting Club. Idinma is passionate about storytelling. In her free time, she enjoys listening to podcasts.
Related posts