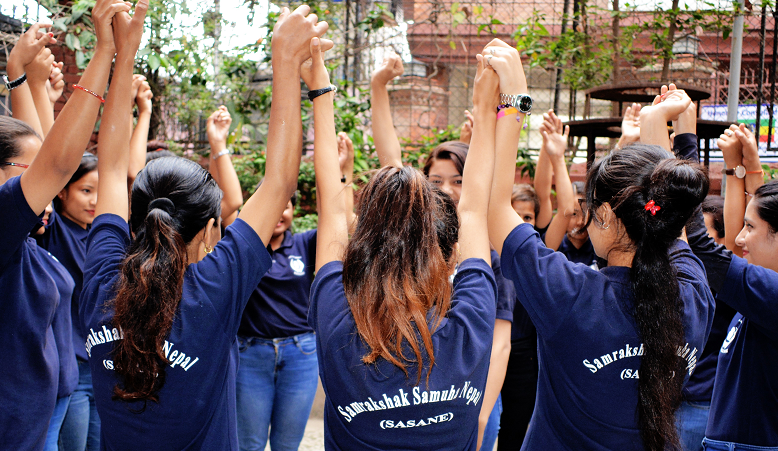 When Paulo AO started his MBA in Boston, his aim was to further his corporate career within financial services. He succeeded in relocating from Europe to the U.S., rotating to New York with Hult and moving into a senior management role at KPMG in the city after graduation. But he dreamt of making a different kind of impact. A few years later he and his wife Caru – then Head of HR at a New York bank – took the decision to pack up their corporate lives and lend their expertise to those in need around the world. Today, Paulo advises NGOs and enterprises in Tanzania, Cambodia, Nepal, and South Africa. He helps these organizations build sustainable and robust business models in line with the United Nations' Sustainable Development Goals.
I always dreamed of traveling the world and really getting under the skin of other cultures
It was during my MBA at Hult and particularly my time in Professor Joanne Lawrence's Business & Global Society class that this dream started to mature into something bigger. Both my wife and I had a lot of global and corporate experience behind us. We realized how privileged we were and we knew that we could help organizations around the world to grow, and to turn their ideas into action and results. I learned a lot at Hult about applying a global lens while taking into account local challenges, cultural environments, and political constraints.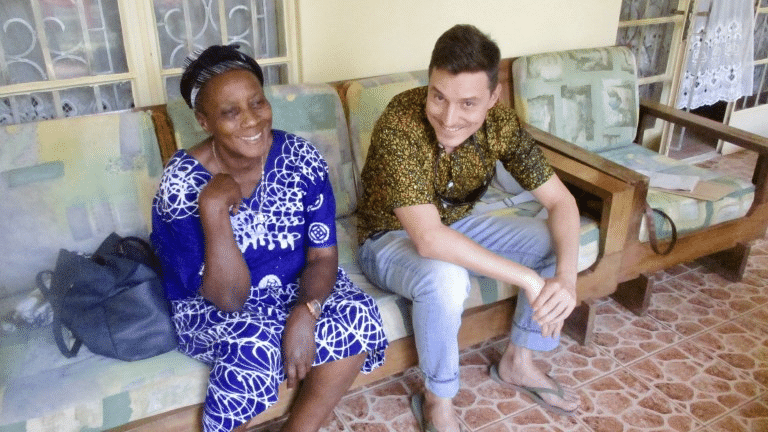 Did the prospect of leaving my job and my comfort zone behind scare me?
It's a big decision, of course, but before any big decision, I always ask myself whether I'll regret it when I'm 80 years old. For me the answer was obvious. This was something really meaningful for my life and for my learning pathway. I think fear asks too many questions. One of our goals was to get out of our comfort zone until we accepted the "uncomfortable" as a natural place to be.
Fear asks too many questions.
One of our most remarkable projects was in Tanzania with the Women's Education and Economic Center (WEECE)
This NGO is dedicated to improving gender equality through social and economic development projects and micro-loans, uplifting the standards of living of women in the Kilimanjaro region, Tanzania. WEECE's Executive Director, Valeria Mrema, asked us to help with technical drawings for an intergenerational care center – a dual model to combat the isolation and loneliness of 100 older people and provide daycare for 30 children from underprivileged families. We contacted Vigliecca & Associates, a recognized architects' office in Brazil, and they agreed to draw the project pro bono, saving the NGO nearly $20k. We worked as strategic partners between WECCE and V&A, understanding the needs of each party and ensuring all the necessary technical information was provided.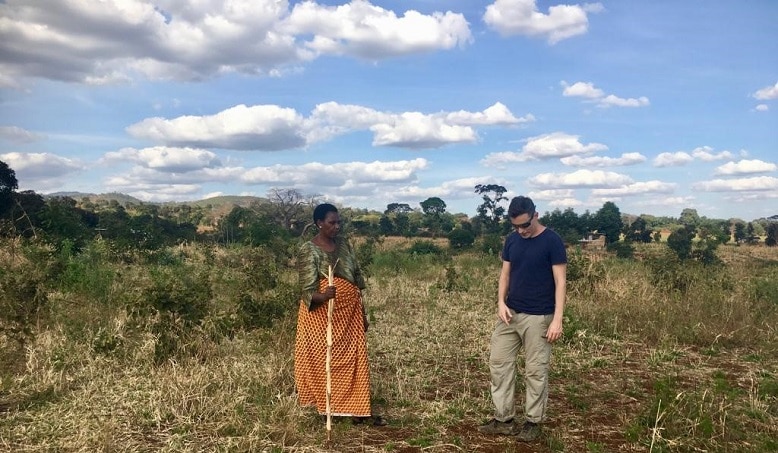 In Nepal, we worked on a project with survivors of human trafficking 
You might think that this would be a dark and depressing environment but actually the hope and positivity that surrounded us was a really amazing thing to witness. The organization, SASANE, which means "let's protect ourselves," is survivor-led and works to create social change and end the exploitation of young girls in Nepal.
Professor Lawrence and her class were instrumental in our work with SASANE in Nepal
Today, human trafficking is the second biggest criminal economy in the world – bigger than drugs and only surpassed by gun trafficking. And Nepal is one of the world's main source countries of trafficking victims. As a result of SASANE's successful efforts to end trafficking in some villages, these same villages are now facing fresh challenges around overpopulation. Professor Lawrence offered to help SASANE. She launched their challenge as an in-class project at Hult. One of the Hult student teams' proposed developing tourist activities through the villages and connecting it up with big hotel chains and tour operators. This will boost the economy due to increased tourist footfall in the area and also provide work for survivors in the hotels. We continue to work with SASANE as a conduit between the U.S. and Nepal to raise funds to realize this project.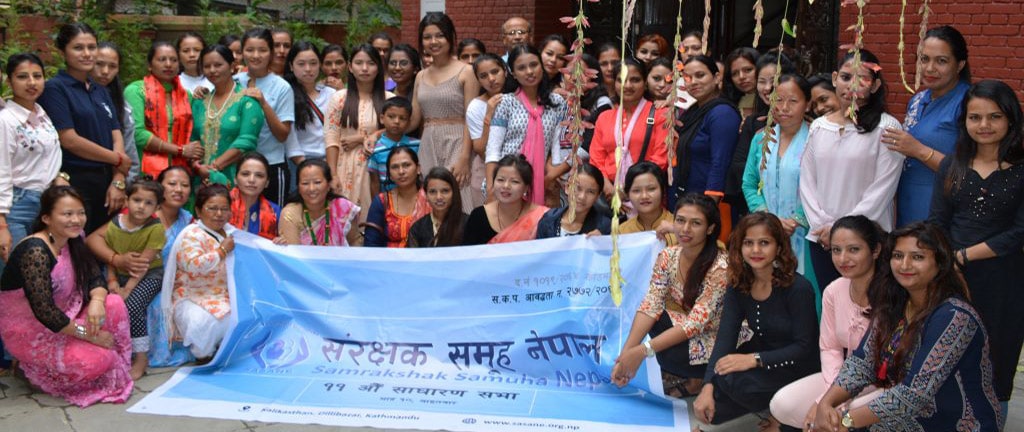 Everything is a problem you can solveꟷyou just have to study it until you've unearthed the root cause
Human trafficking is not a Nepalese problem. It's a global problem. If, for instance, a girl in Nepal is trafficked to Europe to be used in the sex industry, who is responsible for it? The home country or the destination country? The trafficker or the person paying? And what about the life of the girl trafficked? There's no sense in continuing to have local or short-term solutions for global, long-term problems.
There's no sense in continuing to have local or short-term solutions for global, long-term problems.
Currently, I am still an active volunteer advisor for these NGOs and looking to apply my transferable business skills to the international development field. All these experiences have been so valuable for me both personally and professionally. I have a better understanding of the world's major economic and social issues, cultures, cross-cultural challenges, and leadership differences around the world.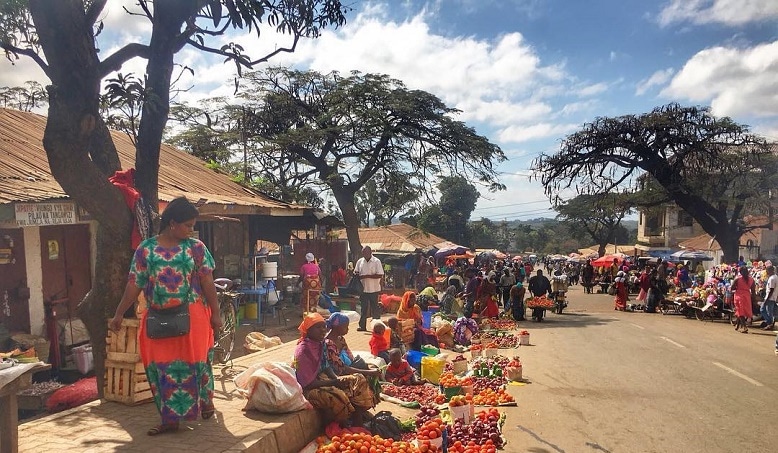 I believe that we, as individuals, can make a huge impact
Just take a look around you at how you can make a positive difference and become more sustainable. In your company, in your family, in your relationship. It's about more than just being environmentally friendly. Once you start thinking in this way, you can really make a difference.
In the next 10-20 years we will see a huge wave of international development, public and private partnerships, and impact investment to tackle "institutional voids" and create social solutions that are more sustainable and effective. Technology will play a key role and organizations are looking to flexible, collaborative, and results-oriented people with a global mindset. And this is pretty much aligned with Hult's purpose, developing truly global leaders – individuals with an international perspective who are equipped to lead with integrity.
---
Find Paulo on LinkedIn
Watch this video to understand more about Hult's commitment to The United Nations' SDGs
To find out more about Hult's future-focused global business degrees, download a brochure
Make the most of what your career has to offer with a Masters in International Business from Hult. To learn more, take a look at our blog Role of the global MBA in the technology sector, or give your employability a huge boost with an MBA in international business. Download a brochure or get in touch today to find out how Hult can help you to explore everything about the business world, the future, and yourself.

Mel Cloney
Mel is a staff blogger working in London, and is passionate about the Hult journey. Her writing focuses on faculty, academics, and student and alumni experiences. She's a food, scuba, and running junkie with a penchant for all things French.
Related posts