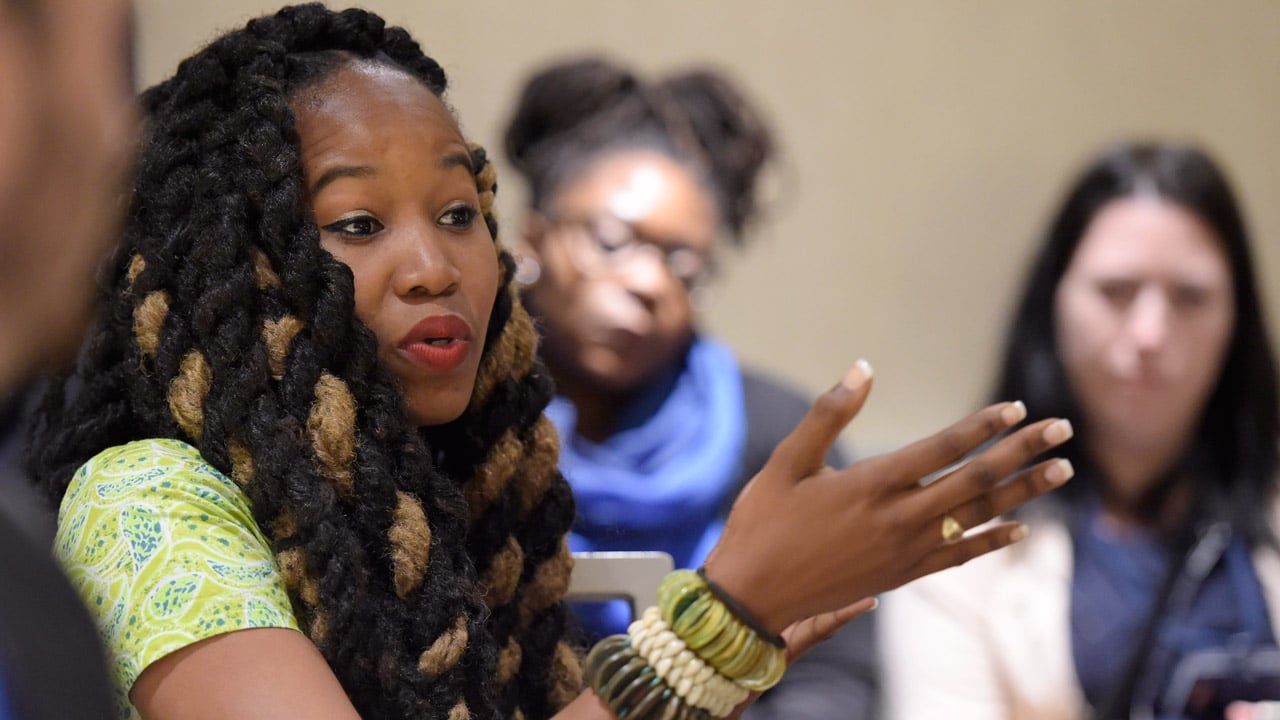 Entrepreneurs are a unique group of people – they know how to combine business acumen, determination, and an unwavering belief in a great idea. They also often avoid the traditional routes to employment to go it alone and find success on their own terms.
The global economic crisis certainly hurt the entrepreneurial world, as access to start-up finance became increasingly difficult to source. But with greater liquidity coming into the market, great ideas are again coming to fruition, with women playing a big role.
Post-recession start-up boom
Women are at the forefront of the start-up recovery – research by Hiscox shows 56 percent of small businesses have been set up by women since the recession. [Tweet "56% of small businesses have been set up by women since the recession. "]
Entrepreneurs are also now typically younger (42 percent are under 40) and more innovative (39 percent developed a new product or service in the past year).
So what's behind this development? Various studies suggest the increase in redundancies and unemployment gave budding female entrepreneurs the push they needed to start their own business.
Lifestyle seems to be an important factor too, as self-starting allows mothers to organize their work and family life in a way that suits them. Be it working from home or flexi-hour working, there is a clear desire among women to take control of their time.
Social media is also playing a role, as female entrepreneurs outnumber men on nearly every major channel. It has become an essential promotional tool and allows small businesses to market their services to a large number of people for relatively little cost. This means traditional methods of marketing, which can be very costly, are no longer a barrier to entry for innovative young women.
The value of role models
The latest wave of women in business have plenty of inspiration. There are now 24 female CEOs heading up Fortune 500 companies, while women-only networking events are being created for a number of different sectors so inexperienced women can meet and talk with others who have risen to the top.
[Tweet "There are now 24 female CEOs heading up Fortune 500 companies."]
Kiran Mazumdar-Shaw knows a thing or two about start-up success, having taken her venture Biocon to become India's leading bio-technology company and featuring in TIME magazine's list of the world's 100 most influential people in 2013.
Speaking at Hult International Business School's Dubai campus, she described entrepreneurship as "an endurance test" that is about being able to take failure after failure in your stride without giving up.
In her inspiring speech 'The Power of Entrepreneurship' she said: '"I never planned to be an entrepreneur, I wanted to become a brewmaster but I was told that as a woman I didn't have a place in this industry […] I was determined to show the people that didn't think I could manage a brewery that I could in fact run an entire company."
According to Mazumdar-Shaw, entrepreneurs need to "keep reevaluating and revisiting their business" and make sure they are flexible enough to take advantage of any opportunity that presents itself. She points to her own company as an example saying: "My business today has no resemblance whatsoever to the business I started out with, and the journey is unpredictable because opportunities can take you anywhere."
Showing street smarts 
Setting up a business that is close to your heart is a mantra of many entrepreneurs, something that Christine Souffrant, did with her entrepreneurial venture, set up while a Master of International Business student at Hult Dubai.
A born self-starter, Souffrant is making waves with Vendedy, which has been dubbed the 'eBay for street vendors'. The social enterprise is seeking to be the first globally disruptive online market that connects consumers to remote street artisans.
The platform combines her experience working with her mother as a street vendor in New York with her global perspective on the business world. Her aim is ambitious — she wants to provide technological access to rural villages through one unified platform — but she is confident of success.
With such passion, determination, and innovation, female entrepreneurs look set to continue to lead the way in start-ups far beyond recovery.
Grow your leadership capabilities with an MBA in international business at Hult. To learn more, take a look at our blog 4 steps to becoming a more influential woman: Focus areas for female leaders, or give your career a boost with our Masters in International Business. Download a brochure or get in touch today to find out how Hult can help you to learn about the business world, the future, and yourself.
Related posts