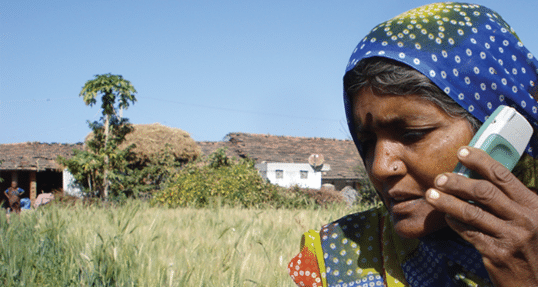 Collecting reward points to redeem them for more goodies is a rage among upwardly mobile consumers.
Now, a social entrepreneur has taken the concept to the lower echelons of the society, but with a difference.
m.Paani, a firm started by Akanksha Hazari (pictured), who won $1 million Hult Prize in 2011 for the idea, is currently implementing the project in two underserved communities in Mumbai.
m.Paani designs and implements mobile-based loyalty programmes for underserved communities where they can earn more value for their spend.
The users can earn the points through spending money or by a certain behaviour that enhances public good such as using filtered water in a locality where not many do.
"People can collect and share these points with their families / communities and redeem them for  development rewards in areas like education, healthcare, safe drinking water, nutrition, mobility, energy and financial inclusion," said Hazari, who is also an Echoing Green 2013 semi-finalist.
The project, which is being funded through her $1 million prize money along with investments from UnLtd India, is now ready to go to beta stage.
Republished from dna. Continue reading the article in full here. 
Photo credit: Nora Tam/ SCMP & Vodafone
Hult offers a range of highly skills-focused and employability-driven business school programs including a range of MBA options and a comprehensive one year Masters in International Business. To find out more, take a look at our blog How Business School Can Nurture Future Leaders. Download a brochure or get in touch today to find out how Hult can help you to learn about the business world, the future, and yourself.
Related posts