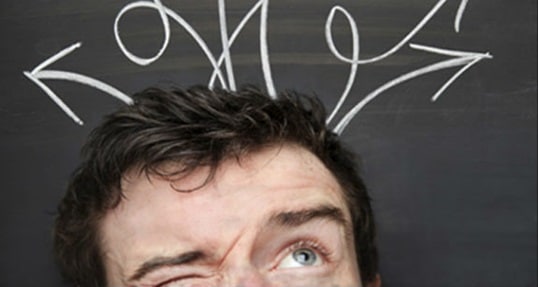 Delisting a double-edged sword for struggling firms [ZDNet]

Hult News, 11 years ago
0
5 min

read
Going private allows once-public tech companies greater freedom to pursue their strategic goals, but cuts down on funding options to sustain themselves.
Voluntarily delisting from the stock exchange to take a company private brings pros and cons. It can give a struggling tech business freedom and flexibility to find its feet again without the weight of public scrutiny, but it also carries the risk of the company incurring more debt later on if it cannot get enough private capital or new strategies fail to revive its fortunes.
Nitin Pangarkar, associate professor of strategy and policy at National University of Singapore (NUS) Business School, said depending on one's definition of struggling, privatization is not always suitable, unless it is a situation where the company feels the market undervalues it.
The company may believe the requirements of conforming to various regulations for listed firms are too burdensome. Hence the freedom that comes with being private may help it compete better and pursue new strategic paths, and there are also less strict regulations to stick to, Pangarkar explained.
Going private to revive firm: a gamble
In contrast, if a company is truly struggling–financially or managerially-related–and analysts are unanimously grim about its future prospects, it will face difficulty finding private capital once it delists until some people–and banks–believe the company is worth more than its market valuation, he added.
It is usually more ideal in a voluntary delisting to be bought out a third party instead of an internal party, said Ng Kian Teck, lead analyst at SIAS Research. The interested third party typically would have a strategic and financially-sound plan in mind to help the company because they believe it is simply undervalued, he noted.
Ng added a caveat, saying when companies go from public to private, they "cut themselves from a lot of funding opportunities." Banks are also "less comfortable with you since your shares are not public and it's harder to value your company, and so may loan you [lower amounts]," he pointed out.
Michael Yoshikami, CEO and founder of U.S. investment consultancy Destination Wealth Management, also cautioned that delisting is not necessarily the answer to business problems for public tech firms.
"Companies that have delisted might have higher probability of fail rates. Market dynamics provide the perfect accountability for business decisions. [Hence] companies that become private make decisions with limited feedback, thereby increasing the possibility that a mistake could be made whilst developing a strategic process," Yoshikami said.
Private companies enjoy flexibility
But there are scenarios wherein delisting is a positive step, partly due to industry and macro trends, he said.
Referring to U.S. PC maker Dell which recently announced it will go private, Yoshikami said it will give Dell maximum flexibility to make decisions about the company. "They are in a business undergoing rapid transformation, and the public [market] might not be so comfortable with the type of dramatic moves necessary to make the company a success."
Mike Grandinetti, global discipline leader and professor of entrepreneurship, innovation and consulting at Hult International Business School, concurred. In a post-PC era, Dell's PC products are no longer as significant contributors before, and it is behind competitors such as Lenovo in terms of global shipments and innovation, he said.
As such, Dell has to completely reinvent itself and has "brutally hard decisions" to make. "This is difficult enough for any public company to do, much less one in the insanely fast-paced world of high technology. [Going private], on the plus side will give Dell the opportunity to make the hard decisions, which, if public, would cause them to be pummeled by the capital markets. Real innovators have long ignored Wall Street and taken the long-term view," Grandinetti said.
After rumors first surfaced in January this year, Dell announced on February 5 it will go private in a US$24.4 billion deal, led by its founder, chairman and CEO Michael Dell and investment firm Silver Lake Partners, who are offering to pay US$13.65 per share. Microsoft will also contribute a US$2 billion loan. The buyout, subject to shareholder approval, has been met with growing opposition over the proposal's valuation.
Charles King, principal analyst at Pund-IT, said going private basically frees Dell from having to "endure the commercial market's constant scrutiny", which is a key benefit.
"Looking at Dell's balance sheet, you find a company that has been consistently profitable while its largest traditional business, that is PCs, has been under significant increasing pressure. In spite of that, the company's shares have lagged," said King. "Going private should allow Dell to escape the noise of the market's obsession with short term financials and better focus on the signal of its long term strategy to be an IT systems vendor…delivering a robust portfolio of business IT solutions and services."
Grandinetti pointed out that Dell could also see the downside of possibility of debt for companies that delist. With the buyout, the company is taking on a significant amount of debt and this will inevitably lead to cost cutting, much of which is likely to come from innovation at "precisely the wrong time." A reduction in Dell's revenues could "lead to a scenario where they are unable to service their debt, leading to a vicious negative cycle," he added.
While Dell declined to comment when contacted by ZDNet, its CEO said in an earlier open letter that taking the company private represented an "exciting new chapter for our company and for our customers."
Michael Dell added in the letter: "We recognize that ours is a highly competitive industry. I am confident we are making the right decisions to position Dell, our customers and employees for long-term success. There is much more we can accomplish together."
Make the most of what your career has to offer with a Masters in International Business from Hult. To learn more, take a look at our blog Top tips for landing an internship as an international student, or give your employability a huge boost with an MBA in international business. Download a brochure or get in touch today to find out how Hult can help you to explore everything about the business world, the future, and yourself.
Related posts