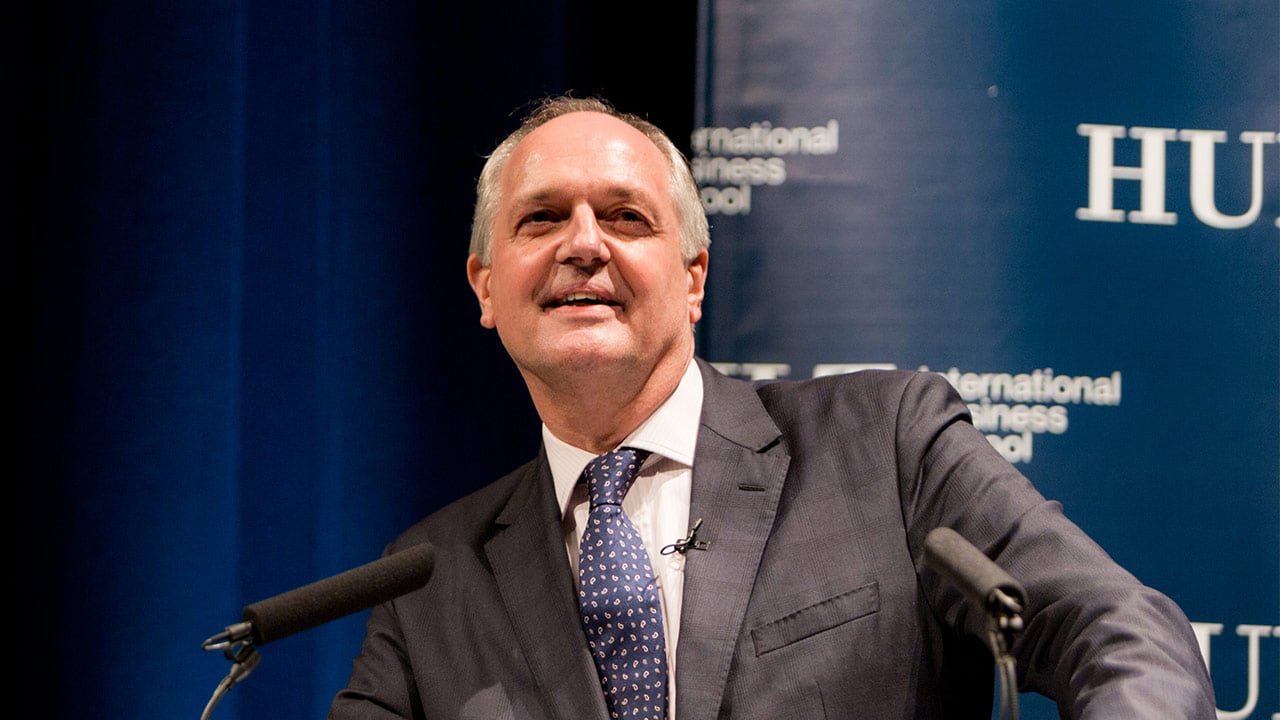 Corporate social responsibility (CSR) is increasingly featuring in strategic planning, as companies recognize that they are well placed to take a lead role in bringing about changes for good.
It's a win-win for businesses, as they get to make a positive contribution to society and reassure customers that they understand their social responsibilities at the same time.
The world is increasingly interconnected and interdependent, so businesses are ideally placed to meet society's challenges, according to Joanne Lawrence, Professor of Global Business and Society at Hult International Business School and academic advisor to the UN Global Impact.
She has pointed out that post-recession, businesses can play a critical role in changing people's lives forever, particularly with regards to the issue of poverty. In her article 'From exploitation to transformation', Lawrence states:
"Business, working in collaboration with governments and NGOs, has the potential to create a more inclusive economy and reduce poverty through a market-based approach to development even as it fulfills its own economic, profit-generating role," Lawrence stated.
Unilever shows the way forward
Over 8,000 businesses have signed up to the UN Global Compact – a set of ten principles that sees organizations commit to showing good global citizenship in the areas of human rights, labor standards, and environmental protection. [Tweet "Over 8,000 businesses have signed up to the UN Global Compact."]
Unilever joined the initiative back in 2000 when it first started. Such is the company's commitment to CSR that it has been accredited as GC Advanced, a higher level that means it has adopted and reports on a range of sustainability measures.
The business has always been purpose-driven and understands that multinationals cannot solely be concerned with serving their shareholders. Its Sustainable Living Plan is a long-term commitment to ending some of the world's ills, and the goals are ambitious – by 2020 it wants to double in size, improve the health and wellbeing of one billion people, and halve its environmental impact.
CSR and growth go hand-in-hand
Paul Polman, CEO of Unilever, is clear about the challenges facing the business when it comes to tackling inequality in a sustainable way. This is why he is such an advocate of the Hult Prize, as he thinks it is an excellent way to incentivize an increasingly young workforce.
Speaking at Hult International Business School's London campus, Polman said that in today's globalized world, multinationals need leaders that are "systemic thinkers that care about society and are able to create order out of that complexity and drive action".
He views the size and scale of Unilever's operations — it serves two billion consumers a day across 190 countries — as an opportunity to make a positive contribution to the sectors it operates in.
CSR also has to be business-driven, in Polman's opinion, and he encourages companies to get involved in new long-term transformational partnerships with governments and NGOs that are based on solidarity and accountability.
"Businesses have an advantage: they are usually global, not elected, and take a longer-term view. We need business leaders that are in touch with society," he stated.
What's great about Unilever's approach is that it doesn't see CSR as a potential hindrance to business growth. Instead, it thinks the two should work in unison.
It hopes that by taking small steps — such as increasing access to soap and fresh produce in developing countries, and only using sustainable materials — it can help deliver a great leap forward.
But Unilever realizes it cannot save the world on its own, and so it is joining forces with other multinationals.
Competitors embrace CSR collaboration
By working in close alliance on big sustainability issues, companies can do much more than through individual strategies. Refrigerants, Naturally! is a perfect example of this, as the tie-up between Unilever, Coca-Cola, Pepsi, and Red Bull promotes the sale of refrigeration units free of fluorinated gases (F-gas-free).
More importantly, the business-led coalition is also pushing for the creation of a regulatory framework to encourage the use of climate-friendly alternatives and dispel myths about the technical feasibility of the measure.
Antoine Azar, chair of Refrigerants, Naturally!, told The Guardian that "the idea of doing this together rather than separately is mostly to provide an example of what is possible" when companies collaborate.
To demonstrate they are practicing what they preach, Coca-Cola and Unilever have installed 1.5 million and 1.2 million F-gas-free refrigeration units respectively across their global operations. Initiatives of this nature reinforce the widely-held view that CSR should be an important part of any business's strategy. [Tweet "Coca-Cola and Unilever have installed 1.5 million and 1.2 million F-gas-free refrigeration units."]
Putting CSR at the heart of business
Nowhere is the rise of CSR more apparent than in London, as Heart of the City is encouraging companies to develop CSR strategies.
The 700-strong group of responsible business leaders is seeking to highlight the benefits of CSR. According to its latest report, 96 percent of firms that set up a policy in the past 12 months have seen a boost in staff morale, 83 percent have raised their brand's profile, and 89 percent have improved employee skills. [Tweet "96 percent of firms that set up a CSR policy have seen a boost in staff morale."]
Whether it is formal volunteering time-off policies, waste reduction schemes, or energy consumption best practices, these organizations are making significant commitments for the good of society.
As consumers increasingly expect businesses to operate in an ethical and transparent manner, the rise of CSR will continue – a development that everyone should benefit from. But one thing is clear, great leaders are needed if economic value and lasting, positive social change is to be realized.
Kickstart your career with Hult's undergraduate business school. To find out more, take a look at our blog Going beyond business: Introducing our undergraduate curriculum. Download a brochure or get in touch today to find out how Hult can help you to learn about the business world, the future, and yourself.
Related posts