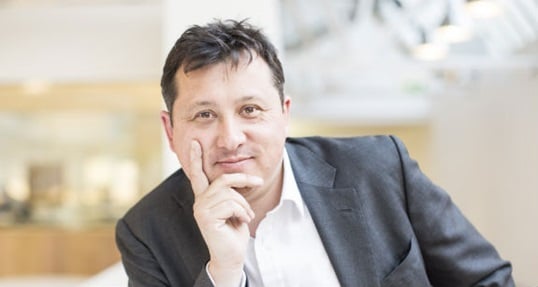 Written by Dr. Stephen Hodges, President of Hult International Business School, for The Huffington Post.  
When you think of business school students, what do you think of? Do you view them as the next generation of managers, armed with a Millennial mindset and a solid grounding in business principles? Or do you see them as socially-minded young people (more so than previous generations) searching for greater meaning in their careers? How about both?
As President of Hult international business school, I can say with conviction that many students today seek out a business program that allows them to blend core business skills with "doing good". In other words, they want the opportunity to learn about social entrepreneurship firsthand — not just read about it in a case study or textbook. Through the Hult Prize, the largest student business competition in the world, we galvanize students from across the globe to do just that.
The goal of the competition is to solve some of the most complex social problems on Earth–literally. But there's more to it than the entrepreneurial scope, the financial jackpot, and the bragging rights that go along with winning something.
The competition is imbued with a philosophy that profoundly impacts the students who participate in it, the staff and students who organize it, and the faculty and mentors who provide guidance and mentorship. Without a doubt, the Hult Prize sparks a profound change in the social conscience of the thousands of people who compete each year. In my view, the competition follows three progressive steps that trigger a metamorphosis of sorts in the participants : education, engagement and transformation.

Continue reading the article in full here. 
Make the most of what your career has to offer with a Masters in International Business from Hult. To learn more, take a look at our blog  Why MBA: Hult International Business School [Business Because], or give your employability a huge boost with an MBA in international business. Download a brochure or get in touch today to find out how Hult can help you to explore everything about the business world, the future, and yourself.
Related posts