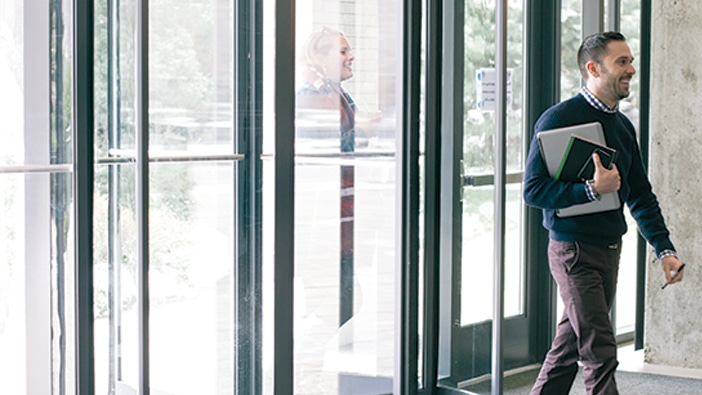 In the digital era, the marketing landscape is constantly evolving, making careers in marketing among the most exciting, dynamic, and in-demand of 2017. As the internet continues to make the global marketplace more accessible for businesses of all sizes, a solid understanding of the marketing mix is essential to ensure your message cuts through the noise of the competition.
Studying international marketing at the graduate level can give you the knowledge and experience needed to make your business—and yourself—stand out. At Hult International Business School, our one-year Master of International Marketing program is designed to immerse our students in the fast-paced world of global marketing. With the opportunity to live and study in three centers of global businesses, including London, Boston, San Francisco, Shanghai, and Dubai, our students also gain invaluable insight into what makes global marketing resonate across cultures.
Marketing is a broad field, covering everything from traditional advertising and PR through to digital design and SEO. While an integrated understanding of the full marketing mix is invaluable, you may choose to hone your expertise in the area you find most appealing.
If you're wondering what you can do with a marketing degree, below you'll find seven of the most interesting—and in-demand—careers in marketing.
1. Marketing manager
A confident marketing "all-rounder" with a broad skill set, strategic thinking, and deep understanding of full marketing picture will always be highly employable. If you enjoy the challenge of putting all the puzzle pieces of marketing together—integrating campaigns that run across mediums from Google display ads to billboards and brochures—a career as a marketing manager might be the right choice for you.
In fact, according to a 2015 report, being a marketing manager was the best job in the UK, based on employment opportunities and earning potential. A marketing manager with solid international experience has particularly excellent prospects for career progression, ultimately leading to influential and well-paid positions, such as VP of Global Marketing or CMO.
2. Brand marketing manager
Brand identity is at the heart of effective marketing strategy. But it takes enormous skill, consumer understanding, and creative thinking to nail the right positioning and develop a brand with the resonance and recognition that iconic companies like Coca-Cola, Apple, and BMW have achieved.
Good branding differentiates a product or service from a competitor and taps into a core consumer need. A career in branding could see you working for a creative branding agency, or in-house as a brand manager in industries as diverse as financial services or fashion.
As a brand expert, you will be responsible for defining and defending the personality, look, and feel of your organization—considering things like tone of voice guidelines for marketing messages, taglines, logo design, brand colors, and fonts, each carefully crafted to resonate with your target market.
Find out more about building brand identity and why it's important to marketing strategy:

3. Marketing copywriter
People are constantly consuming content both online and offline, and the demand for compelling marketing copy will continue to grow in 2017. To excel as a professional copywriter, strong writing skills are obviously essential. However, a great marketing copywriter is more than just a creative wordsmith or grammarian—they must have a solid grasp of consumer behavior and the ability to craft language that effectively sells their company's product, service, or message.
So, what does a professional copywriter write? Everything from taglines and tweets to product catalogs and promo video scripts. With the fast-paced demand for unique and engaging online content, it's possible to make a career as a freelance digital copywriter, or alternatively to work permanently in-house, writing for marketing campaigns across digital, print, or even radio. Whatever direction you choose to take your writing, a graduate-level degree in marketing can hone your focus and set you apart in the world of copy.
4. Search engine marketing specialist
Search engine marketing (SEM) continues to play an important role in 2017's marketing landscape. As Google gets more clever and customers raise their search expectations, savvy digital marketers are finding new ways to harness to power of online behavior to deliver their brand message.
At its core, SEM is all about increasing your company's visibility on the web. While getting to grips with the mysterious algorithms of Google is one side of search marketing, smart placement of contextual paid ads is another skill. SEM professionals can choose to specialize in SEO (search engine optimization) and focus on driving more organic traffic to their business's website through optimizing copy, web code, and links from external sites. Alternatively, PPC professionals focus on driving web traffic through paid online advertising.
Whichever area of SEM you choose to make your expertise, excellent analytical skills can mean a big boost for your employability. Using data to make informed online marketing choices is an essential skill to ensure return on investment. That's a big reason why data analytics and insight ranks high on the list of the most in-demand skills in marketing.
"Marketing is changing rapidly. Knowing theories is not enough; we need to apply them creatively. I worked with real companies on projects, from a marketing campaign for a winery to a Google online marketing challenge. I am now ready to launch my career as a marketing professional."

Marie Berriet
MIM Class of 2015
5. Social media marketing specialist
Online platforms have fundamentally changed the way consumers interact with brands, enabling customers to forge relationships with companies that transcend the simple transactions. The growth of social media has created dynamic new career opportunities for marketers who want to engage with potential and existing customers through multimedia content.
From Facebook to YouTube to Snapchat, mastery of the platforms used by your target consumers is the key to developing effective social media marketing strategies. Strong, customer-focused writing skills and eye for design are also beneficial for social media professionals.
Like many marketing disciplines, social media itself is a broad field, with opportunities to specialize in one platform or media, or to develop your career and progress into senior strategic roles such as VP of communications.
6. User experience designer
It's now not enough to simply have a website to market your company. The quality of your website and its ease of use makes a huge impression and can quickly turn a casual browser into a customer—or not.
User experience designers marry creativity with functionality to create inspiring and practical online experiences, from websites to mobile app interfaces and more. To pursue a career in user experience design (UX), you must be tech savvy and have a strong interest in human behavior. Part psychologist, part technical architect, and part digital designer, you'll work to help people on their online journey, presenting the right information at the right time.
As trends in web design continue to change, along with the ways in which people access the internet across devices, the realm of UX will continue to grow and evolve, making it an exciting and highly in-demand career path.
Find out more about how to get started in the field of UX:

7. Charity sector marketing specialist
If you're interested in using your marketing expertise and business acumen to make the world a better place, working for a charity or NGO can be a fulfilling career choice for marketing professionals.
Strategic marketing know-how certainly has its place in the charity sector, and with leading high-profile charities such as Amnesty International and Greenpeace setting a high benchmark with their digital presence, other charities are following suit.
Whatever your marketing skills—from copywriting to digital design to PR strategy—they can be put to good use to raise awareness and funds for a higher good at a charitable organization.
Closing thoughts
Considering a career in marketing? At Hult, you'll gain the specialist knowledge and international experience you need to and boost your earning potential, whatever marketing discipline you hope to pursue. After learning alongside peers from all corners of the globe, and professors with decades of international marketing expertise, 69% of our Master of International Marketing graduates are employed in a different country after graduation. Moreover, an impressive 86% of our Master grads are employed within three months.
Explore the complexities and challenges of the marketing world with Hult's Masters in International Marketing. To learn more, take a look at our blog How marketing influences our daily life, or get into broader business with a Masters in International Business instead. Download a brochure or get in touch today to find out how Hult can help you to explore everything about the business world, the future, and yourself.
Resources: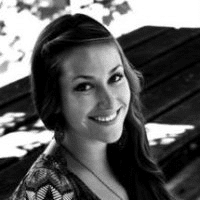 Katie Reynolds
Written by Hult contributing blogger Katie Reynolds who is a freelance writer based in London. Originally from Michigan in the U.S., she relocated to the U.K. in 2010 to pursue a master's degree at Hertford College, Oxford. Today, she writes on topics including business, higher education, healthcare, and culture.
Related posts