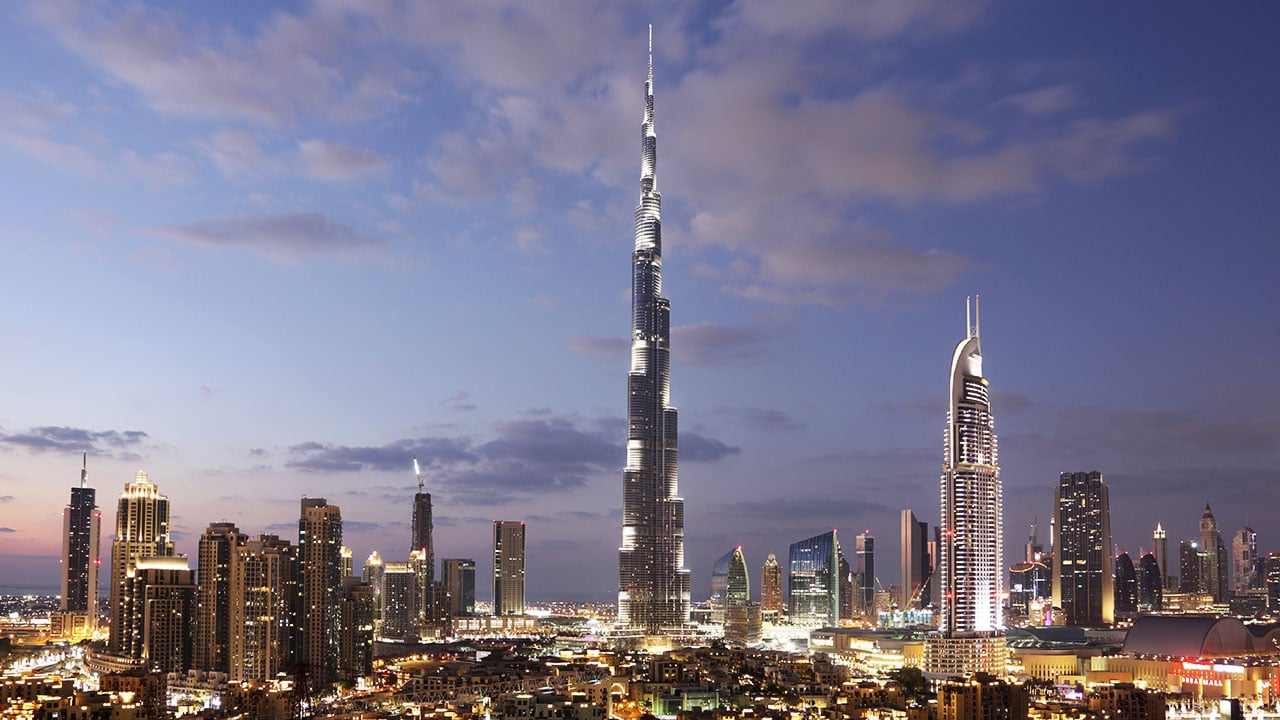 Career potential and challenges in Dubai's tourism industry

Hult News, 9 years ago
0
5 min

read
Dubai is proving more attractive than ever to travelers from around the world.
From January to June 2014, the emirate's hotels welcomed more than 5.8 million guests, making it the busiest opening six months to a year on record.
Growth has been recorded across a number of key indicators, including hotel and apartment revenues, food and beverage revenues, and average length of stay.
The wide-ranging appeal of the destination is underlined by the diversity of its key tourism source markets. Arab countries like Iran, Oman, Kuwait, and Saudi Arabia are major providers of visitors to Dubai, but so are the U.K., the U.S., Russia, China, India, and Germany.
This represents an exciting challenge for tourism professionals working in Dubai, particularly those involved in marketing and PR: how to promote the destination to such a broad range of nationalities, while maintaining its appeal for key demographics like the family market?
Dubai's Department of Tourism and Commerce Marketing (DTCM), which provided the figures for the first half of the year, wants to make Dubai "the must-experience family destination".
DTCM director-general Helal Saeed Almarri said: "We are constantly diversifying our tourism offering and increasing our hotel portfolio to attract, and cater to, a broader market of visitors."
What does the future hold?
Dubai's tourism industry will see continued growth in the years to come, in terms of the number of travelers visiting the destination, and people working there in tourism-related jobs.
Significant contributions will come from various sectors, with aviation expected to support nearly 1.2 million jobs by 2030, injecting over USD88 billion into the economy.
Collectively, aviation and tourism-related activities will make up 38 percent of Dubai's economy, and contribute approximately USD53.1 billion by 2020, according to the British think tank Oxford Economics.
[Tweet "@Hult_Biz By 2020, aviation and tourism activities will make up 38 percent of Dubai's economy."]
Another sector that is seeing exciting growth in the region is cruise travel. During the season from October 2014 to June 2015, the port of Mina Rashid is set to welcome 381,000 passengers, 19 percent more than in the 2013-14 season.
Dubai Cruise Tourism, part of the DTCM, is also anticipating 110 cruise ship calls. Six vessels will be using the local cruise terminal as their home port.
Jyoti Panchmatia, general manager for the Gulf region at destination management firm Travco, said: "The industry is growing. We see ships becoming fuller. More cruise lines are using Dubai for hub operations. [It is] an ideal winter deployment destination."
The fact that Dubai tourism has seen such rapid and substantial expansion does not mean the industry, and professionals working within it, have no challenges to overcome.
One of the key priorities for the sector will be to maintain the growth achieved in the past few years. While the destination attracted a record number of tourists in the first half of 2014, the rate of increase was significantly lower than in previous years.
Another challenge is delivering the capacity to accommodate the increasing number of people visiting Dubai.
It has been forecast that the destination will need to build up to 283 new hotels to meet its target of welcoming 20 million annual visitors by 2020. Considering that the emirate has delivered an average of 14 hotels per year over the last eight years, this is likely to be a difficult task, according to Deloitte.
[Tweet "@Hult_Biz Dubai needs up to 283 new hotels to meet its target of 20 million annual visitors by 2020."]
Top employers in Dubai
Dubai's huge potential and ambition means the destination holds great appeal for tourism professionals.
If you have career aspirations in the industry, you will be encouraged by the fact that in the Great Place to Work Institute's list of the top 15 U.A.E. employers this year, three were tourism-related – the hotel groups Marriott and Hyatt, and the play center chain Fun City.
We could see more tourism businesses added to this list in the near future, with Dubai set to open some high-profile attractions in the next few years. One of the biggest developments will be the opening of the first phase of the Dubai Parks and Resorts project, scheduled for October 2016.
The nature of working in Dubai
Dubai is a hotspot for international workers, so foreigners living and working in the emirate will find they are in good company.
Regardless of your nationality, you will also find that Dubai is a land of great opportunity. The ambition and appetite for growth that allowed the destination to reach its current position means there is no shortage of prospects for driven professionals.
On the financial side, many internationals are drawn to Dubai by the promise of tax-free earnings, but it is important to bear in mind that housing, education, and everyday essentials can be expensive.
When it comes to moving your career forward in a young city like Dubai, where trust and relationships matter as much as reputation, building a strong professional network is vital. If you're studying for an MBA in Dubai, or completing your business education there, make the most of every networking opportunity that comes your way.
To get a personal perspective on working in the destination, particularly for foreigners, online jobs board Jobsite spoke to Damian Brown, regional director of executive search firm Veredus in the Middle East and Africa.
Mr. Brown, who lives in Dubai with his young family, said the emirate is a "great place" to raise children.
However, he identified career advancement as the number one reason to move to the region, pointing out that the Gulf is "a place with money to spend on innovation".
A large portion of this innovation is likely to be seen in tourism, so industry professionals who want to take their career to the next level could find that Dubai is the perfect place to do so.
---
If you would like to find out more about Hult's global business programs, download a brochure here.
---
Related Content:
Find out more about our Dubai campus
Read about visa requirements for different regions
Kickstart your career in a state-of-the-art innovation hub by studying at Hult's Dubai business school. To find out more, take a look at our blog Discover Hult life in Dubai. Download a brochure or get in touch today to find out how Hult can help you to learn about the business world, the future, and yourself.
Related posts