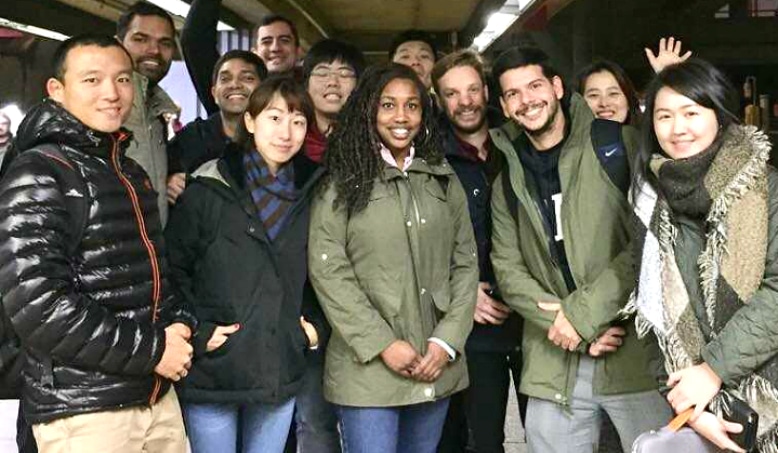 The world's most valuable resource is no longer oil—it's data.
The arrival of the computer and evolution of internet has created a human reliance on technology. And this has given birth to the importance of data.
The top five giants of the tech world—Apple, Amazon, Facebook, Google, and Microsoft—know more about our daily interactions with gadgets than we ever will. These companies are collecting vast amounts of data from tens of millions of users every single day.
These same companies are now considered among most valuable enterprises on the planet, surpassing oil and gas giants like ExxonMobil, BP, Royal Dutch Shell, and others.
Students at Hult's Boston campus decided it was time to take a seat at the table and start thinking seriously about business analytics, data science, big data, artificial intelligence, and machine learning.
Launching the Hult Business Analytics Group
In September 2017, Global One-Year MBA students Gaurav Keswani, Nicholas Li, Sotirios Diakoumis, and I started the Hult Boston Analytics Group. Our mission is to educate the wider student community on the potential of business analytics and to help raise Hult's profile as a recognized analytics B-school.
The club provides a platform for students in Boston to come together and learn about the discipline of data analysis as well as its application across industries. We coordinate events and workshops to help students develop their skills and build a professional network within the field of analytics.
Meet the founders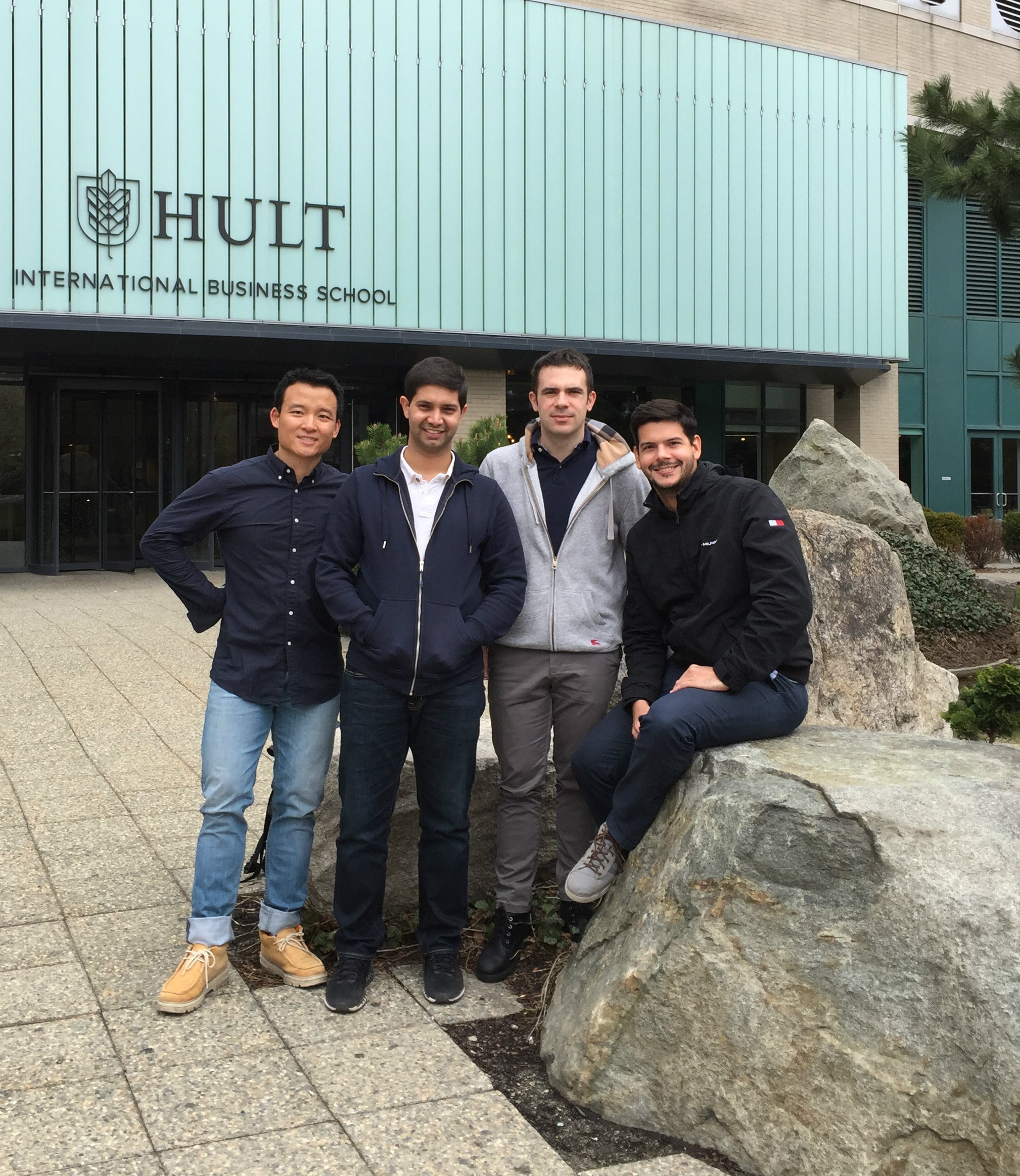 Club President: Gaurav Keswani
Indian
Global One-Year MB and Masters in Business Analytics dual degree
Gaurav has experience working as a research analyst and consultant in the private equity and oil and gas industries across India and Dubai. He enjoys working in teams under challenging situations and deadlines as it brings out the best in him. He is passionate about data-driven decision making and analysis.
Club Vice President: Nicholas Li
American
Global One-Year MBA (specialization in Business Analytics)
With over five years of experience in operations, project coordination, and consulting, Nicholas has worked in China, India, and in the U.S. for multinational companies. As an MBA candidate, his focus is to hone his skills and knowledge, especially in business analytics and project management.
Club Treasurer: Sotirios Diakoumis
Greek
Global One-Year MBA and Masters in Business Analytics dual degree
Sotirios is a finance professional with a solid academic background and five years of experience in Corporate Finance. Being particularly result-oriented and analytical, he and his team designed and successfully implemented procedures that improved his company's financial position in the declining economic environment of a recession.
Club Secretary: Rodrigo Castro
Brazilian
Global One-Year MBA and Masters in Business Analytics dual degree
I'm an Electrical Engineer from the oil, gas, and energy industry with over eight years of experience in R&D, disruptive innovation, business analytics, Artificial Intelligence, and project and operations management. I'm also CEO of the startup Energy Hub and have international experience working in Europe, Asia, Latin America, the U.S., and the U.A.E.
Talking tech, big data, and the power of analytics
Since launching the club, we've organized a number of events in collaboration with major tech and consultancy companies, like Google and Booz Allen Hamilton.
We've also run a speaker series and webinars with professionals from big companies, Python and R coding workshops, and we have established partnerships with associate student clubs in Boston, like the Hult Tech Club and the Consultancy Club.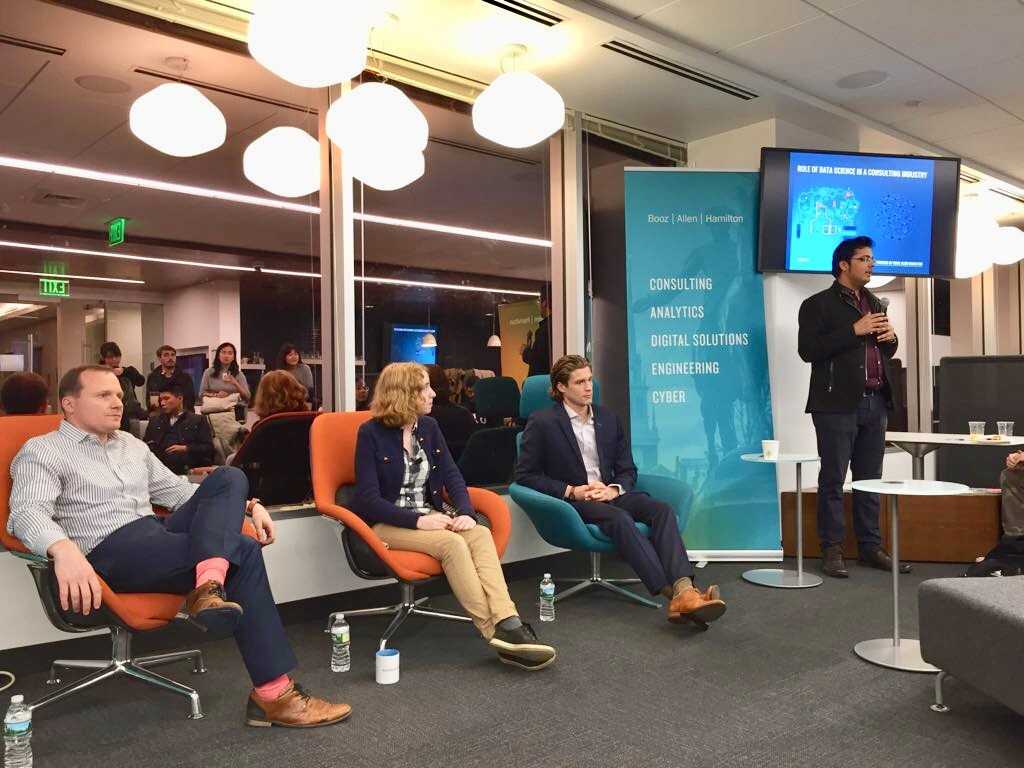 Our webinar with Google was a particular success. Hult London alumna Jasmin Elbert shared insight about life at Google, her role as a Search and Automation Specialist, and how she works with marketing data every day.
Jasmin also shared several tips on how to prepare for positions at Google and what requirements a company like Google looks for in potential employees. Our club members were amazed by this alumni success story—working for an incredible company in an impressive job position!
Our workshop with Booz Allen Hamilton was amazing, too! Kate Donahue, Data Scientist at Booz Allen, came to our club to share insights from her life of a data scientist.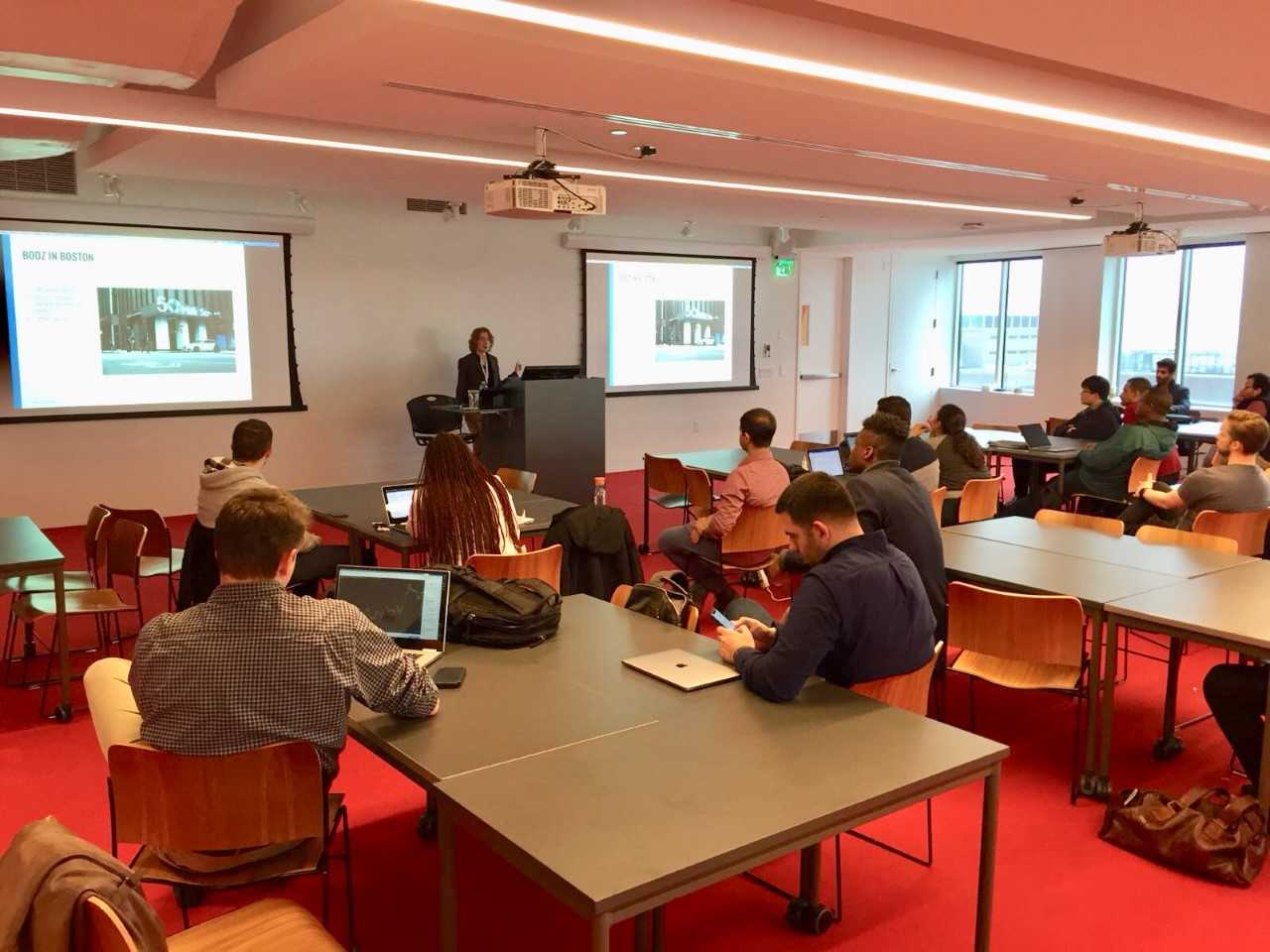 She spoke about the "comparative zoology of data analysis tools," and ran the members through detailed demos of how tools such as R and Python can be used to break down and solve real-world problems and come up with realistic solutions.
Over the next few months, we are planning an event with VISA, on the subject of "Data Analytics applied to Credit Card Security Systems."  Additionally, we are trying to bring Facebook to the Boston campus, to end club activities for 2018 with a Golden Buzzer!
Data science: a world of opportunities
Business analytics is a truly versatile field because you can work in different roles across a range of industries. Some of the career opportunities within business analytics include Business Intelligence Analyst, Commercial Insights Manager, Business Analyst, Data Science Manager, Risk Analyst, and Data Analyst.
You could find yourself working in diverse industries like tech, engineering, oil and gas, mining, aviation, logistics, financial markets, banking, consumer products, and many, many more.
Several companies within these varied industries are only just now starting to unearth the value of the data they have been collecting for years. The near future of this industry looks very promising and exciting!
Companies such as Google, Facebook, and Amazon have demonstrated the profitability of harnessing the predictive power of large-scale consumer data. In this new world of information overload, employers actively seek candidates who have the ability to turn data into solutions.
I'm confident the background offered by Hult can equip us with the analytical and business capability to translate statistics and analysis into action!
Advice for aspiring business analysts
As companies realize the increasing importance of analytics and how to analyze data, developers are constantly improving the tools and languages that can be used to collect, mine, sort, and visualize this data. While this may seem intimidating, especially with the buzzwords and acronyms, a lot of these languages and tools have many similarities.
Our advice is: be familiar with and get a fair understanding of all the popular tools. Then specialize in one—or a few—of the languages you feel most comfortable with and that are used by your dream company.
"I'm confident the background offered by Hult can equip us with the analytical and business capability to translate statistics and analysis into action!"
---
To find out how Hult's curriculum stays on the leading edge of business, technology, and digital trends, download a brochure.
Kickstart your career in this education and innovation hotspot by studying at Hult's Boston business school. To find out more, take a look at our blog Student perspective: The best of Boston. Download a brochure or get in touch today to find out how Hult can help you to learn about the business world, the future, and yourself.
---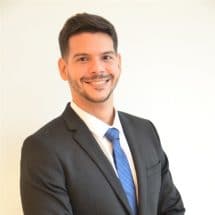 Rodrigo Castro
Rodrigo is a current MBA and Masters in Business Analytics student as well as a Global Ambassador at Hult Boston. He is one of the co-founders of Hult Boston Business Analytics Group. With a background in electrical engineering in the oil & gas sector, he also co-founded of the social startup Energy Hub.
Related posts