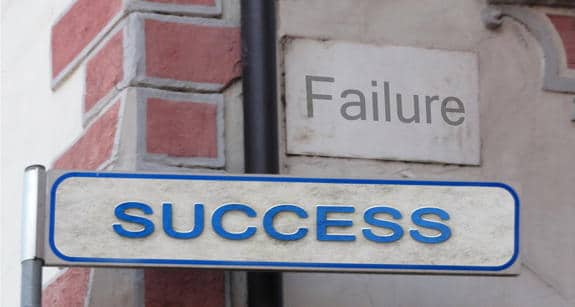 Befriend rejection and reflection—They will help your career

Hult News, 9 years ago
0
5 min

read
It's a hard but inescapable fact: there's no such thing as a job search free of rejection. Across a career lifetime, most of us receive as many rejections as job offers.
Just as a baseball player experiences his share of home runs and strikeouts during a season, so too will you face your own share of hits and misses during a job search. Successful hitters fail 70% of the time, but they give it their all every time they're at bat—they do not give up. The sooner you understand the way the game is played, the faster you will become skilled at playing it.
Rejection can help your career, not hinder it
There's no doubt that rejection hurts, and may seem unfair. But I'm here to tell you that it doesn't serve you, the job seeker, to hold that view. I'm here to deliver the insight that you would otherwise piece together over time: look past the disappointment in the moment and you'll see that rejection is like a tough coach. If you are determined, it's the type of coach who can push you to the brink so you become stronger, more capable and firmly resilient.
Just three weeks ago, one of our international MBA graduates seeking work in the US was crushed when an employer withdrew an employment offer. Discouraged and frustrated, the student told me he was beginning to lose hope of finding a job in the US.
After a day or two of deep despair, he rallied and resumed his networking with intensity, reaching out to contacts he had developed over the last year. Keen to get employed quickly, he honed in on his very best skills and leveraged his prior experience as a mechanical engineer in the oil and gas industry. He targeted oil and gas producers, suppliers and services firms to find employers looking for talent in the US. His efforts paid off. Ten days ago he had his first interview with a Colorado-based oil and gas data analytics firm. Six days after the first interview, he received a job offer (with a higher salary than the job he lost) that included an H-1B visa sponsorship. He moves to Colorado next week.
Don't give up, no matter what
Here's what I tell my students every year: job seekers who persevere and do not give up land jobs. It's an unshakeable truth. And those who also plan carefully and act strategically secure the types of jobs that serve as important building blocks for their careers. If you're shaking your head in incredulity, I understand—this is much easier to say (or type) than do. But over and over I see that those who persevere, succeed.
Interviews are also powerful teachers
Business students often start the school year with a broad set of possible career choices and loosely constructed objectives. After a month or two of networking and informational interviews, including some progress and a few setbacks, highly-motivated job seekers typically find their job search "rhythm" and get closer to crystallizing their career goals. They hone in on the skills that employers are seeking, and they do one very important thing: they use every interview they go through as an opportunity to improve.
Each interview has the power to teach you something about yourself, but it requires a little digging and introspection. Bits of self-awareness are not always easy to deduce, so it is helpful to take a step back and ask some critical questions once an interview is over:
Do you feel excited by the job prospect? Bored? Alarmed? Does it align with a passion you already have?
Did the interview confirm that the job is in fact a good fit for you? How about the company and the culture? Don't ignore the red flag of a fit issue—fit mismatches end in more bad outcomes than good.
Did the employer satisfactorily answer your questions?
Will this job take you a couple of steps closer to where you want to be in the long-term?
You are your best career manager. Only you can ask the truly tough questions to determine if the direction you've chosen is the right one. Every interview and rejection can help (if you let them) cut through the noise of the job search to show you what you really want. This is how you make rejection work for you: it provides perspective and clarity—and it builds up your resiliency so that episodes of adversity do not crush you.
Allow yourself to be inspired
Instead of raging at rejection, befriend it. Reflect on your interviews. Reflect on yourself, your skills, and all of the possible ways you can improve your job search. This will lead to greater confidence, the ability to articulate your career goals clearly, and the ability to bounce back when an obstacle (temporarily) gets in your way.
Epiphanies—large and small—abound in the job search process, and call your name. It's up to you to notice them.
See Katharine Boshkoff's LinkedIn profile
Hult offers a range of highly skills-focused and employability-driven business school programs including a range of MBA options and a comprehensive one year Masters in International Business. To find out more, take a look at our blog From NYC to NGO: Around the world with a Hult MBA. Download a brochure or get in touch today to find out how Hult can help you to learn about the business world, the future, and yourself.
Related posts