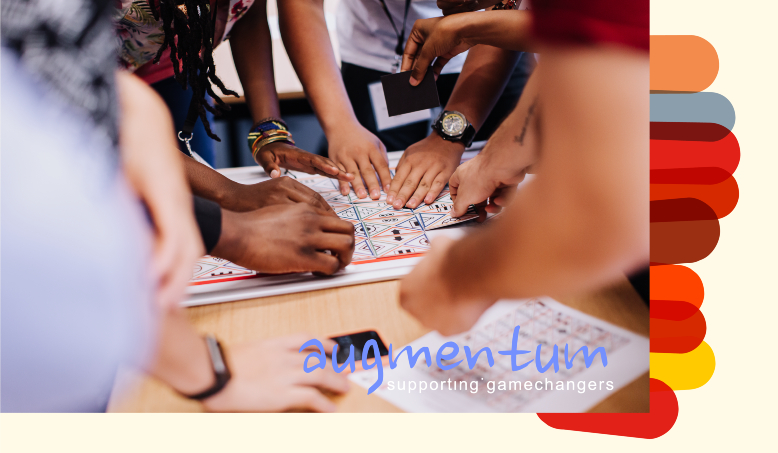 Augmentum Future Africa Grant: Creating a Pathway to Hult

Hult News, 2 years ago
2 min

read
Future-focused charitable initiative Augmentum has partnered with Hult International Business School to create a unique grant supporting truly exceptional undergraduate candidates from Africa. Awarded in conjunction with the prestigious, full-tuition Hult Scholar Grant, the Augmentum Future Africa Grant covers non-tuition-related fees for two Hult Scholar recipients—supporting these students throughout the entirety of their Bachelor of Business Administration studies in London.
Augmentum's mission: supporting game-changers
For over 20 years, Augmentum has backed game-changing projects that improve lives and empower local communities. Through their philanthropic investments across Europe and Africa, the organization helps to fund initiatives that increase employment opportunities, support sustainable development, protect the environment, preserve cultural heritage, and educate tomorrow's leaders.
Making a world-class education accessible
The Future Africa Grant reflects Augmentum's purpose-driven partnership with Hult to eliminate financial barriers for ambitious African students who have the entrepreneurial spirit and growth mindset to excel in higher education and beyond. These grants put a life-changing business education within reach of tomorrow's most promising leaders.
Hult Scholar recipients embody the "Hult DNA"—they are dynamic thinkers, high achievers, and influential leaders. Augmentum Future Africa candidates demonstrate these characteristics and more, having outstanding academic and extracurricular accomplishments, as well as being recognized as among Africa's brightest young talent.
Welcoming the first Augmentum Future Africa recipients to campus
With the arrival of the new academic year, the Hult community is proud to congratulate and welcome the first two recipients of the Augmentum Future Africa Grant to our undergraduate campus in London. The two recipients will be studying Hult's Bachelor of Business Administration program and we wish them every bit of success with their academic journey.
Hailing from Tanzania and Kenya, both recipients are graduates of the African Leadership Academy in Johannesburg. This selective pre-university program is recognized globally for cultivating entrepreneurial future leaders who will be catalysts for positive change on the continent. Thanks to the generous financial support of Augmentum, these exceptional students will be an outstanding asset to Hult London. We look forward to supporting them as they begin their journey at Hult.
---
If you're interested in learning more about Hult's transformative Bachelor of Business Administration Program, visit our website.
Related posts