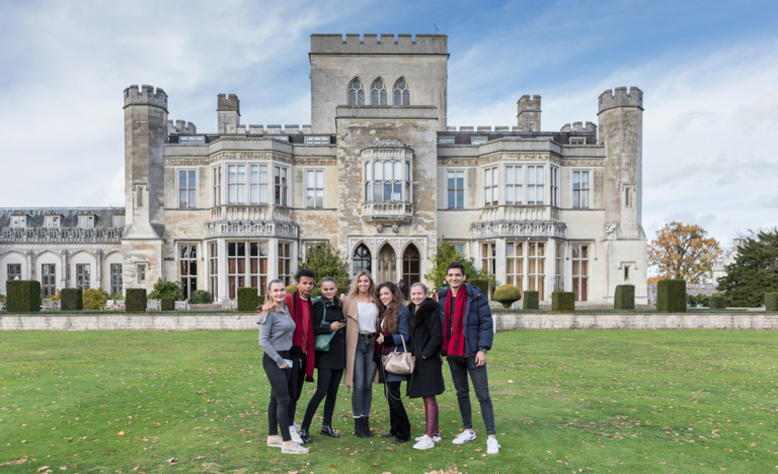 The new academic year is well underway and classes and campus life are in full swing. Students are beginning to experience what life as a Hult undergraduate is all about.
Our teams on campus are always finding new ways to help students meet others in both a social and academic setting.
Recently, London's new undergraduate cohorts left the familiarity of their home campus and made their way to Ashridge for the first ever 'Ashridge Cohort Experience' day.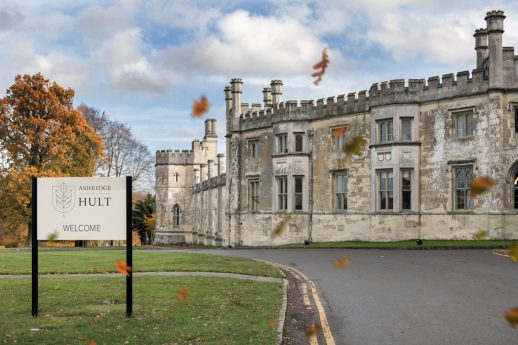 Building skills and relationships
Ben Driscoll from London's student services team explained the concept of ACE and the aims of the day:
"The 'Ashridge Cohort Experience' (ACE) is a day for cohorts to bond and get to explore Ashridge. They can learn about what they can anticipate for their time at Hult, and there's also a chance for students to develop their leadership skills in the scavenger hunt task."
The ACE event was held over two days with around 160 students (two cohorts) attending each day. Camden and Dalston cohorts shared the experience on day one. Day two saw Angel and Barbican getting to know each other at Ashridge. Each day included a welcome greeting, a guest speaker, and a GPS scavenger hunt challenge.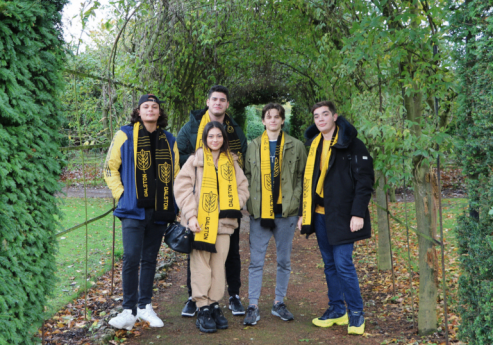 The Ashridge experience
Ashridge is a 5,000-acre estate set in the picturesque Hertfordshire countryside. As part of the Hult International Business School, Ashridge Executive Education helps develop the leaders, teams, and organizations of tomorrow.
With 730 years of fascinating history, the grounds at Ashridge were a perfect setting for students to get to know each other and gain new skills to utilize during their time as a Hult undergrad.
Upon entering the impressive lobby area of the building, students immediately reached for their phones to take a snap of the main staircase–a highlight of the house and similar to a scene you might find within any of the Harry Potter films.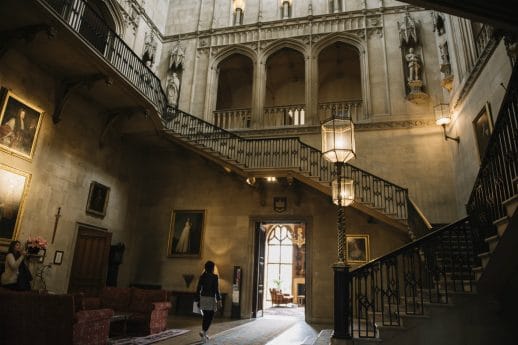 Hult team spirit
Undergraduate cohorts are a brand new addition to life at Hult. Every first-year undergraduate student has been assigned a cohort and will compete against others for points and rewards (and bragging rights!) throughout the year.
To harness the team spirit of each cohort, students were presented with their respective cohort scarf upon arrival to make themselves known to their fellow cohort-peers.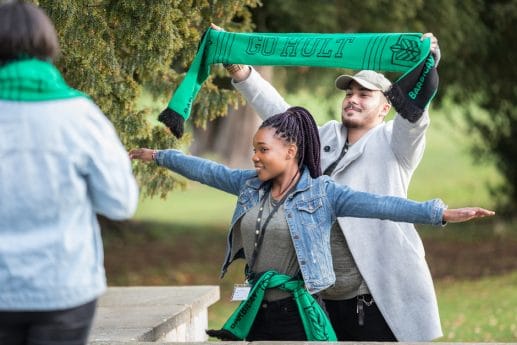 Guest speakers
In the morning, students attended a talk led by a guest speaker on the topics such as leadership and self-awareness. The guest speakers are Ashridge faculty who contribute to the delivery of the Executive Education offered at Ashridge.
"In order to be a successful leader, there's only one place you'll achieve it and it's not inside your comfort zone."
Day one's guest speaker was Professor John Neal who gave an inspirational talk about leadership, self-awareness, and integrity in business. Professor John told students, "You might not think you're a leader, but you are. In order to be successful in leadership, and in life, there's only one place you're going to achieve it and it's not inside your comfort zone."
Day two saw Roger Delves talk about the skills necessary in order to lead successfully in business and in the wider world.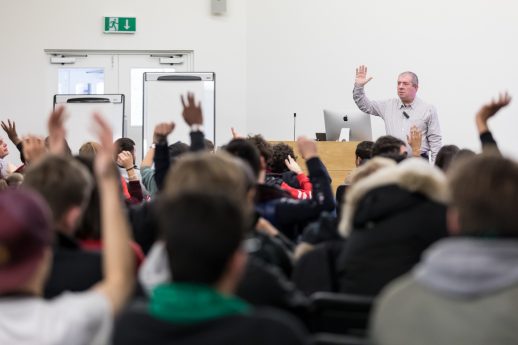 Exploring the grounds: GPS challenge
In the afternoon, students took part in a cohort team challenge: A GPS Scavenger hunt around the grounds of the Ashridge estate.
During the task, students were divided into teams and completed a variety of challenges such as recreating scenes from a popular movie to creating a news report. As well as being great fun, it was also a great leadership task which enabled students to practice their creative, problem-solving, team-building, and leadership skills.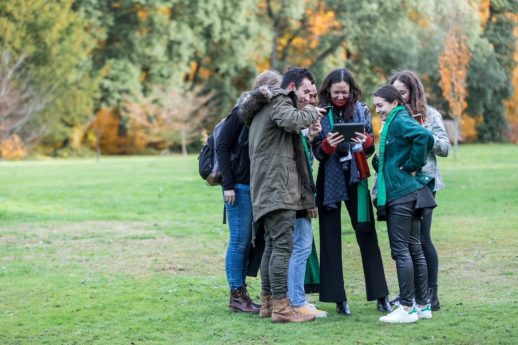 Students' thoughts 
We caught up with two students to find out about their day at Ashridge:
Lorenzo Valenti from the Camden cohort said, "It was great to explore the ground of Ashridge and getting to know the other people in my team. Each member in the team had strengths and we learned from each other. Paying attention to detail and listening to others are key skills in business – we've practiced those skills today and will use them in group projects in class."
Fellow Camden member Alba Sanchez Mayor added to Lorenzo's comments, "It was also a great way to network with peers in a beautiful setting. The speaker was interesting and motivational, and me and my classmates enjoyed the day."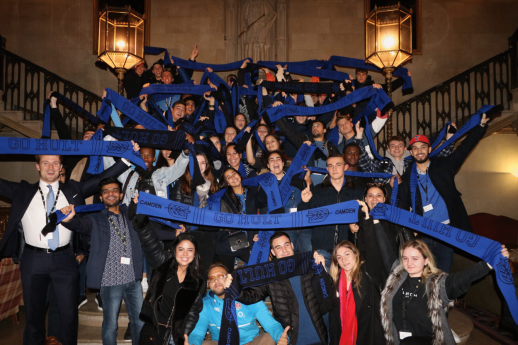 ---
Curious to find out more about the experiences that await you as a student at Hult's global campuses? Download a brochure.
---
Step up your game with executive education at Ashridge agile business school. To find out more, take a look at our blog TEDxHultAshridge: Sustaining high performance in teams, or firm up your exec career footing with a Masters in International Business from Hult. Download a brochure or get in touch today to find out how Hult can help you learn everything about the business world, the future, and yourself.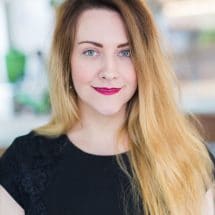 Emily Gaskell
Written by Hult staff blogger Emily Gaskell. Originally from the U.K., Emily has travelled to many countries around the world. She lived and worked in Asia for four years and is now based in London. Her writing focuses on higher education and working overseas.
Related posts