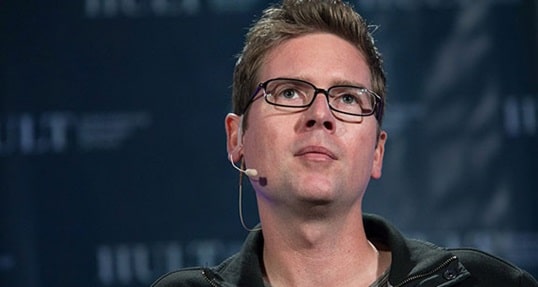 And for his next trick … [FT Magazine]

Hult News, 11 years ago
0
3 min

read
Twitter may only use 140 characters but it's valued at more than $9bn, and Biz Stone, its co-creator, is already moving on
Biz Stone and I are sitting in a San Francisco hotel, shortly before he addresses a hall full of students from Hult International Business School. His talk – a combination of Twitter history lesson, hard-learnt start-up wisdom and pitch for his new venture, Medium – is funny, inspiring and self-deprecating. There's a generous sprinkling of that Silicon Valley save-the-world sincerity that newcomer Brits like me still find a little hard to process. But it goes down a storm with the students, many of whom seem to have enrolled at Hult in the hopes that they themselves might be the next Biz.
Yet Stone's own story is as much one of luck as design. After stints at publisher Little, Brown and early blogging community Xanga, he found himself working in 2006 alongside Evan Williams and 
Jack Dorsey
 at Odeo, a podcasting company which had singularly failed to change the world. Its staff, says Stone, "didn't care any more". So Williams put his team into pairs and told them to "do something cool", says Stone.
Over two weeks, Stone and Dorsey created a prototype of a service that let people use mobile text messaging and the web to tell others what they were doing. "The team thought it was really stupid," says Stone. But before long it became clear that twttr, as it was originally called, held greater promise than podcasting. Working under Twitter's then-parent Obvious Corp, its creators enjoyed using it enough to look past the common criticism that Twitter was not "useful". "Evan at the time said, 'Neither is ice cream: should we ban ice cream and all joy?'" recalls Stone.
As Twitter grew faster than its creators could handle, that early experience helped to shape Stone's objectives for the company – and what he would like the "success mechanism for capitalism itself" to be: make money, be impactful and be joyful. "We hired a CSR person at Twitter years before we hired our first sales person, to make sure we had a culture and impact of doing good," he says. "It turns out to be a competitive edge. It attracts more talent because people are attracted to meaning."
At this time, Stone's home life was almost as chaotic as work. Stone's wife, Livia, was then working as a wildlife rehabilitation specialist and would bring back injured animals to their 600 sq ft home. "At any given point it was baby rabbits, wounded crows, various rodents, and we have a permanent resident in Roshi, our small tortoise that was found and needed a home – in addition to our rescue dog and cats," he recalls.
Now, however, Stone's circumstances are somewhat different. Twitter is valued at more than $9bn, after a fund managed by BlackRock in late January offered to buy stock from early employees. That rapid value-creation has allowed Stone, Williams and others to not only buy bigger houses, but also put more money into "pro-social" goals. After parting ways with Twitter, in mid-2011 they rebooted Obvious Corp as an investor and incubator in downtown San Francisco.
Related posts