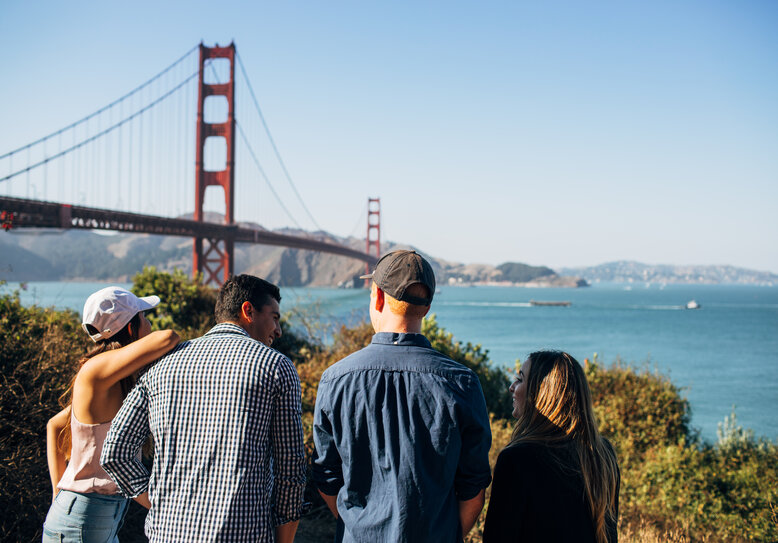 Every year, approximately 700,000 international students come to the United States to study.  Every single one must apply for and receive the F-1 student visa in their passport before coming to the US.   
Once international students have graduated, they can apply for US work authorization known as "Optional Practical Training" or "OPT."  This authorization is good for one year and allows the students to work in any role that is directly related to their course of study. 
Applying for your first student visa to completing your OPT can cover as many as five years. It can be complex, confusing, and stressful. That's why my team is here—to help every student at Hult International Business School navigate this complicated but necessary process to studying and gaining work experience in the U.S. 
Before we get into what the visa team at Hult can do for you, let's answer some of the most common FAQs we get from international students wanting to study at a US campus: 
 1.
Do I need a student visa to study in the US?  I have a 10-year tourist visa, can't I use that?
All students, regardless of country of origin, must obtain the F-1 visa in order to study in the US. 
2. How long does it take to get an F-1 Visa?
The process to get the visa can take as little as 3-4 weeks or as long as 4-6 months.  If you have your passport and financial documentation in order and it has been submitted to your visa coordinator (VC), the I-20 can be generated quickly.  Where we see delays is in securing visa appointments.  Even with COVID fading, there are still long wait times at some embassies and consulates around the world.  Your VC can help you strategize a plan to best secure your visa. 
3. Can the Visa Team guarantee a five-year multiple-entry visa?
The US Visa team only controls the issuance of the I-20.  The dates on the I-20 will reflect the beginning and end of your academic program.  It is up to the discretion of the Consular officer to determine your visa dates.  It could be a five-year visa or a visa just for the length of the program.  You cannot request a certain amount of time.  Some decisions on visa issuance depend on your country of origin.  The important thing to remember is that once in the US, your I-20 keeps you here legally.  If you have questions about your visa and any travel you anticipate during your program, always consult the visa team prior to departure. 
4. Can I work while studying in my Hult program?
A good question!  Work authorization is HIGHLY restricted for F-1 students.  They may work on campus if there is an available on-campus job, but no work off campus is permitted.  Students are also NOT permitted to do "remote" work for a company in their home country, while in the U.S.  "Volunteering" is also restricted.  Anyone considering a volunteer opportunity in the US must first get permission from the visa team. 
5. When will I hear more about doing internships and working after graduation?
Once students are welcomed to campus and classes are underway, the US Visa Team will provide information sessions about internships, OPT and STEM OPT, on campus.  We also maintain daily, Monday through Friday, advising hours for any visa-related questions. 
6. How will Hult support me on OPT or STEM OPT?
All of Hult's international students benefit not only from support of the visa team but also from Hult's careers team.  Evidence clearly shows that those students who sought advice from both teams, consistently during their degree program, are those who are most successful.  Learning how to navigate the US employment landscape and understanding how to communicate your own value to a US employer is the key to securing a job that meets or exceeds your professional aspirations. 
7. Can my family members come with me during my academic program?
Yes.  The U.S. Government allows legal spouses and children to accompany the F-1 student, should they choose to do so.  There is an extra funding requirement of 5,000$ per dependent.  A student's parent, sibling, or any other relative is not permitted nor are caregivers (Nannies) allowed to apply for dependent visas. 
8. Can I attend school part-time on an F-1 visa?
All students with F-1 status must be enrolled full-time to maintain their legal visa status. Part-time study is not permitted. 
From application to graduation—how the visa team at Hult can help
Hult is an international school that caters specifically to international students. We have a team of visa coordinators (VCs) that provide concierge-level support to incoming students.  While other schools simply mail F-1 documents with acceptance letters, Hult's visa team supports you at every stage of your visa needs—from before you arrive on campus until after you graduate. 
Visa Support Stage 1: Confirmed student
Once a student is fully confirmed at Hult, that student will be assigned a visa coordinator."  The VC will reach out to the student and invite them to a Zoom call to discuss the overview of the F-1 student visa process.  The VC will provide detailed information about the F-1 student experience including maintaining status and US work authorization.    
The VC will then work with the student to understand what documents they need in order to generate form "I-20".  This can be as simple as a valid passport and a bank statement. This I-20 will allow the student to then apply for the F-1 student visa at their closest US Embassy or Consulate in their home country.  If the student needs additional support before their visa interview, the VC can schedule a "mock interview" to help the student better understand what to expect during their visa appointment. 
Visa Support Stage 2: On campus
Once students arrive on campus, the visa team continues to play an important role.  At the start of the program, students are required to attend an orientation session that details the rules and regulations of F-1 visa status, including maintaining status, travel advice, and work authorization opportunities.  We encourage all students to continue to engage with us by attending our workshops and advising hours, in particular as they approach eligibility for internships.  Here again, the Visa Team works strategically with the Career Team to provide guidance on applying for internships and securing "curricular practical training" or CPT, that allows them to work for an established US employer.  Finally, as a student approaches graduation, they are given customized application assistance in applying for the year of OPT.   More on support at this stage? 
Visa Support Stage 3: After graduation
Every year, over 1,200 Hult US graduates participate in US work authorization known as "Optional Practical Training" or "OPT."  This authorization is good for one year and allows the students to work in any role that is directly related to their course of study.  Of that 1,200, about 400 students have then secured an extension of OPT known as STEM OPT, which permits them to continue working in the fields of either Business Analytics or Finance for an additional two years.    
While on OPT or STEM OPT, students continue to be supported by the Hult Visa Team with information related to travel, deadlines, compliance reporting, and other questions surrounding their employment. 
Hult's US Visa Team is privileged to share such a long journey with our students, which not only benefits the student but provides us with an enriching professional experience as well.   
Listen to the Voices of Hult podcast with Chantel O'Brian from the US visa team as she chats with current students.
---
It is critical that students engage with their local visa team as soon as possible and remain engaged throughout the program. The more we know about your goals and expectations, the better we can support you. If you have any questions about the information in this blog or about your personal visa options, please reach out to Hult's US visa team.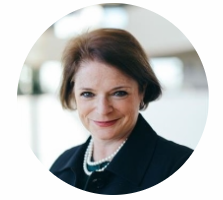 Tracy Fitzgerald
Tracy Fitzgerald is the Head of Visas and Compliance for Hult's North American campuses and has been with Hult for five years. She has been in the field of immigration and international student advising for thirty years, having worked at both Boston University and Suffolk University, in addition to time spent with a silicon valley immigration law firm as a paralegal. While at Hult, she has built, what had been a temporary seasonal visa team, into a permanent professional visa team, designed to support all stages of the F-1 student experience, in both Boston and San Francisco. In 2020, she helped launch STEM OPT processing and support for Hult's new STEM degree graduates and has trained Hult colleagues to understand rules and regulations around visa advising and program compliance. A former international student herself, she spent semesters in Spain and Austria during college and has traveled to the Middle East to Lebanon and Bahrain. She earned a Bachelor's degree in European History and Politics from the University of Vermont and is follower of International Relations.
Related posts