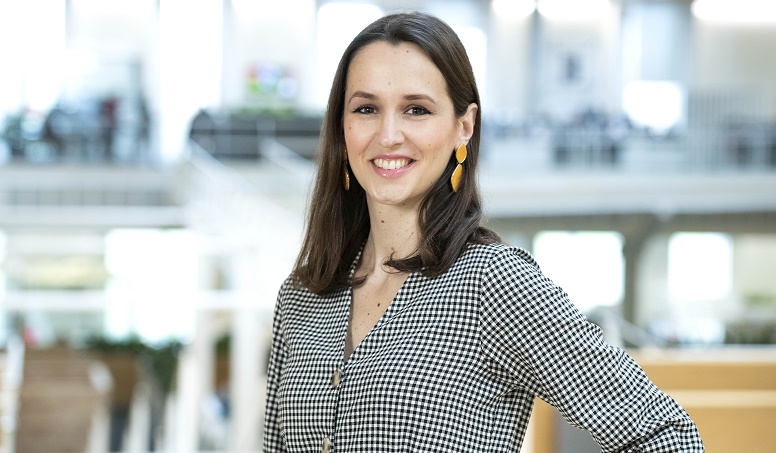 7 steps on the road to success

Eva Rez, 5 years ago
0
4 min

read
Hungarian national, Fulbright Scholar, and London MBA Class of 2018 alum Eva Rez lives in London and works for Sky as Senior Investment Manager. She recently won Female Role Model of the Year for Hungary from the Central European Startup Awards. Here, Eva reflects on her recent journey.
Step 1. Stand back and assess the "big picture"
I took a leap of faith to transform my life. I decided to come to London, start an MBA, find a job, set up a new life and leave everything behind from my previous life in Hungary. I didn't even know if I was capable of doing it. And I learned a lot. I got a lot of feedback. I got an MBA. An internship. Two job offers and an award from my local community. I had challenges in my personal life but I received a lot of support from people and was able to build a whole new life – even though it might have seemed impossible two years ago.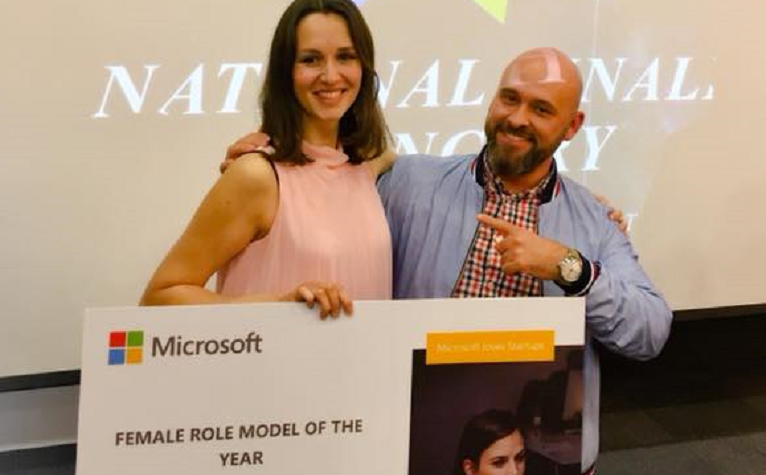 Step 2. Define your next key challenge
I chose to do an MBA for a number of reasons. After 8-10 years in the business, and especially after working in Venture Capital with startups, I came to the realization that managing diverse teams and being able to communicate effectively across cultures and backgrounds is crucial. I wanted to be a more effective leader and thought this was a great opportunity to work in cross-cultural teams and hone my soft skills.
Step 3. Throw yourself in with an open heart
My year at Hult was a real journey in many ways and I'm very grateful – especially to my cohort. My classmates are a truly great bunch of people from whom I learned a lot. Their backgrounds, how they overcame obstacles, their diverse stories – it was an epic learning curve. Learning to manage difficult situations with openness and communication was a very important step in my development. The professors were great and offered new unexplored angles to subjects that I thought I already knew. My mindset has changed in a positive way.
The professors at Hult offered new unexplored angles to subjects that I thought I already knew.
Step 4. Create your own opportunities and make the most of them
During my MBA I did an internship with Episode 1 Ventures. That's how I integrated myself into the venture capital scene here and learned a lot about the U.K.'s approach to startup investments.
I really enjoy meeting very smart people with great ideas. We're living through a scientific revolution so it's naturally a brilliant time to be working with tech folk. I love that I get to facilitate that. Every day I learn something new and that keeps me pushing forward.
My role at Sky is pretty much my dream job. I'm passionate about adding value to the team I'm working with, to the corporation, and to the startup people. I strive to connect people with people, and people with resources. If I can find beneficial relationships for startups, companies, and founders, and do a good job for Sky, find new angles to develop and look at how we can make the future better, then I'll feel I'm adding value.
What Sky is doing and what the whole media and digital entertainment spaces are doing – it's a very exciting place to be right now.
We're living through a scientific revolution so it's naturally a brilliant time to be working with tech folk.
Step 5. Give, take, & collaborate
I like to share my knowledge. Whether it's blogs, mentoring, or attending events – I like to share what I'm learning. My background is finance. I'm not naturally a tech person so it's more about the trends that I see or the investment angle that I'm involved in. Hopefully, this helps startups who can use my insight. That said, I'm also learning a lot from the startups themselves and how they are building their business and culture.
Step 6. Expect surprises along the way
The Female Role Model of the Year Award was completely unexpected but it came at a very good time. I still don't know who nominated me. But I ended up winning the public vote. It's a Hungarian competition run by the Central European Startup Awards. Hopefully, it will inspire people to believe they can pursue a dream. I loved what I was doing in Hungary but I knew I wanted to live in London and work in an international VC environment.
Step 7. Keep moving forward
My advice to others? Be brave.
---
To find out more about Hult's Global One-Year MBA and other global business programs, Download a brochure here.
Kickstart your career in Europe's biggest startup cluster by studying at Hult's London business school. To find out more, take a look at our blog Applying to Hult? Here's what differentiates a successful Hult candidate. Download a brochure or get in touch today to find out how Hult can help you to learn about the business world, the future, and yourself.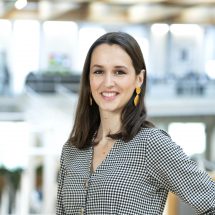 Eva Rez
Eva is a Hungarian national and Hult MBA from the Class of 2018. She studied on Hult's London campus before graduating and accepting a role with Sky as Senior Investment Manager. Before that she was a member of the Episode 1 Ventures team focusing on early-stage deep tech investments. Eva started her career in VC at Day One Capital and also gained experience on the Hungarian capital market while working at the Budapest Stock Exchange. Eva's interests include AI empowered technologies, 5G / edge computing, digital transformation, singularity, and the future of Homo Sapiens. She loves the arts and exotic cultures.
Related posts