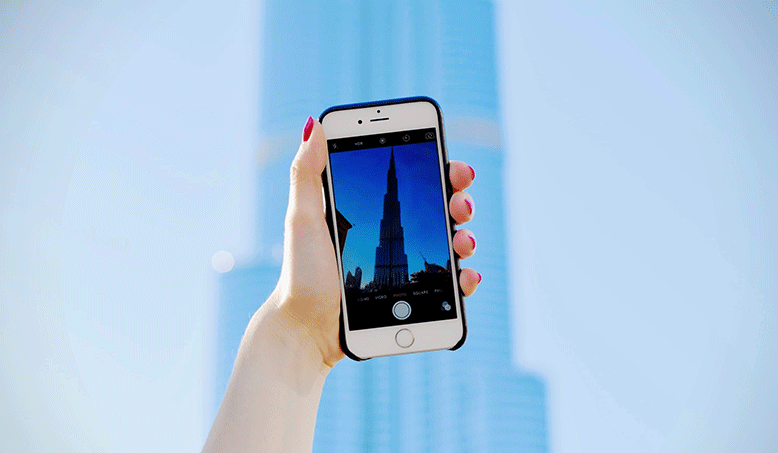 5 must-have mobile apps for international students in Dubai

Sayuri Lau, 5 years ago
4 min

read
Moving to a new city can be daunting.
There are many questions that pop into your head, like: Where am I going to live? How am I going to get around? Will I like it? And…how can I get the full experience on a student budget?
Yes, I know—I got you on the last one, didn't I?
Luckily, we live in a digitized era, and Dubai, as many of you know, is a tech-driven city. So I'd like to share with you the top 5 apps you should download as soon as you arrive in Dubai.
These apps will not only make your life easier by helping to answer the questions above, they can also save you some bucks while making the most of this awesome city.
App #1 – Where will I live?
Dubizzle can help you with that.
It's a website and also an app where you can find hundreds of options for where to rent in Dubai. You can search by area, price range, and by payment method. Dubizzle gives you options to rent an entire apartment, a room, or even a house/villa. I would suggest scrolling through it before arriving just to get a feel for what is available.
But a note of caution: please beware of con artists and do not make any transactions without knowing exactly who you are dealing with! Though Dubai is one of the safest cities in the world, fraudsters do exist, especially in the real estate industry.
Nevertheless, Dubizzle is like a toddler version of Craigslist, where you can find almost anything for sale. There is even a "Free Stuff" section where you can find furniture and even electronics in good condition, given away by expats who are moving out of Dubai and ran out of time to sell them. Obviously, you will also find some things that might not be appealing at all, but it's worth checking it out.
App #2 – How will I get around?
Careem is the United Arab Emirates (U.A.E.) version of Uber.
I highly suggest downloading this one! It's cheaper than Uber, the waiting time is shorter, and the quality of the cars is the same.
Although public transportation is good in Dubai and taxis are not as expensive as other cities, having the option to use Careem has saved me at times when I didn't know the exact address well enough to explain it to a taxi driver, or when taking the Metro just wasn't feasible.
Note: taking Careem can be more expensive than taking a normal taxi, but, like I said, it's still a good option in many situations!
App #3 – I'm hungry!
Zomato is your go-to source for delivery of fast, tasty cuisine.
This app is such a life saver for a foodie like me! Zomato makes it easy to order food in just a few clicks. It gives you a variety of options near you, depending on your location.  It's great for ordering food online, and it is reliable on quality and delivery times. It even gives you a few deals here and there!
App #4 – What's happening in the city?
Timeout Dubai is an easy-to-use app that serves as a guide for what to do in Dubai.
It has information on events, concerts, sports activities, attractions, and more. Timeout Dubai is great if you are someone who doesn't like to miss out on anything! By registering on the app, you'll have access to daily deals for different kinds of activities, and it will give you reliable reviews on all of them.
App #5 – How can I experience Dubai on a budget?
My favorite app is The Entertainer!
You have to pay for this one and it runs on a yearly basis, from January to December. This means that if you buy the app in February, you will only be able to use it from that moment until December. However, you can divide the cost with a friend, because it features 2-for-1 coupon deals on almost everything.
You can use these coupons for fancy restaurants, attractions, salons, drinks, and even hotels. For example, at restaurants this means that if you order a main course, the second one is free. And this is true for many restaurants, clubs, and attractions. This app allows you to go almost anywhere and pay less! I love it!
If you are coming to Hult Dubai to study, I hope these apps will help with the "unknowns" of getting to know a new city—especially an expensive one like Dubai. These apps really do make your life here easier!
---
Curious to find out more about the experiences that await you as a student at Hult's global campuses? Download a brochure.
Kickstart your career in a state-of-the-art innovation hub by studying at Hult's Dubai business school. To find out more, take a look at our blog 3 Things a business person should know about Dubai. Download a brochure or get in touch today to find out how Hult can help you to learn about the business world, the future, and yourself.

Sayuri Lau
Sayuri Lau is an Masters student at Hult International Business School's Dubai Campus. Her professional experience has ranged from risk and process control consulting at EY to heading up marketing for a German startup. She is interested in strategy, communications, and social responsibility. In her free time, she likes to go diving, travel, and practices photography. Follow Sayuri's MIB experience on her blog.
Related posts