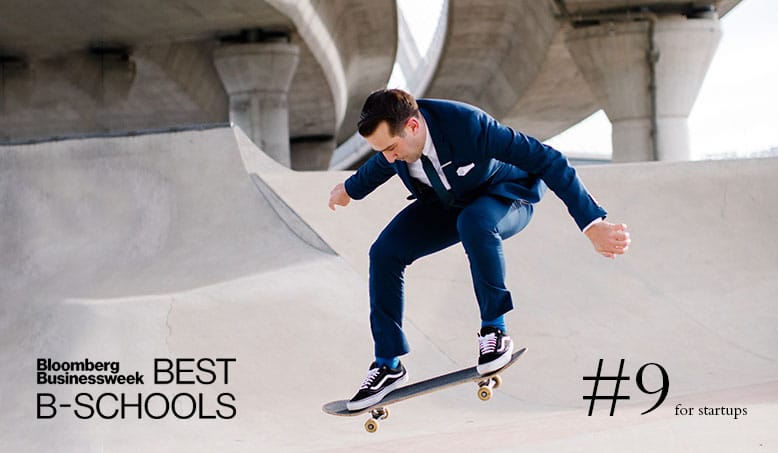 Last month, Bloomberg Businessweek released its rankings report on alumni insights from their Best B-Schools MBA ranking.  Hult placed #9 for startups, meaning that Hult graduates are 9th most likely to start their own business. Entrepreneurship is a mindset that serves you well regardless of your chosen career path and a skillset that is in high demand with employers. And it is at the heart of everything you'll do at Hult – a business school founded by one of Europe's most successful entrepreneurs.
Meet four fearless graduate entrepreneurs making waves in the world of business
David Rodríguez Sánchez, CEO & Co-Founder, Food for All, MBA Class of 2015
David, along with Hult MBA classmates Sabine Valenga and Victor Carreño, launched food waste app Food for All in 2017. Today, their business is growing rapidly and they've diverted 100,000lbs of food from the trash can. Earlier this year, they were featured on NBC.
Q: What inspired you to start Food for All?
David: 40% of the food produced—about 365 million lbs per day—is thrown out. Restaurants account for around 18% of that waste. And yet at the same time, one in every six Americans faces hunger. Why can't people have quality food at a discount, while also reducing waste?
Q: Sounds like a no-brainer! How does it work?
Food for All is a new marketplace for surplus food. Restaurants can sell their surplus meals through our app to users that go pick them up for at least 50% off.
Q: And how's the business progressing?
We recently got accepted by Techstars and have raised over $1M in funding. We are now operating in New York and Boston and have over 250 restaurants on our platform. We're growing at 25% month over month and structuring our expansion to new cities. And to date, we've diverted over 100,000 lbs of food from the trash can.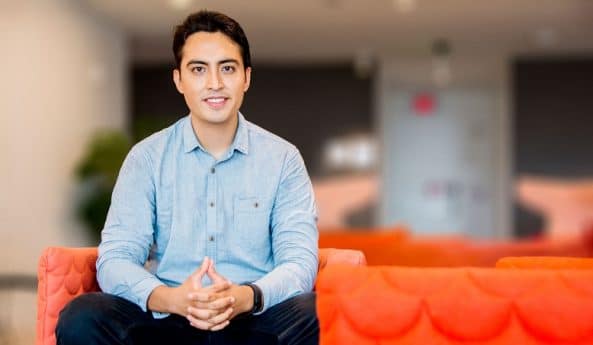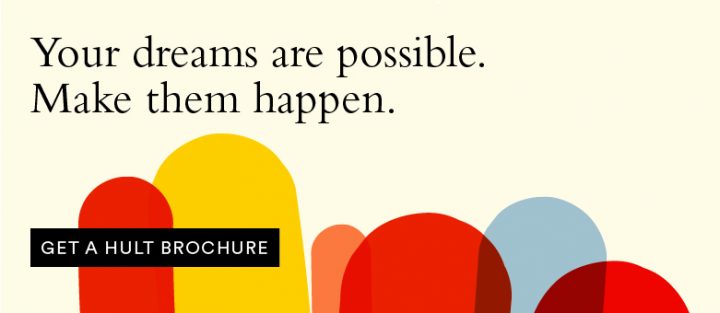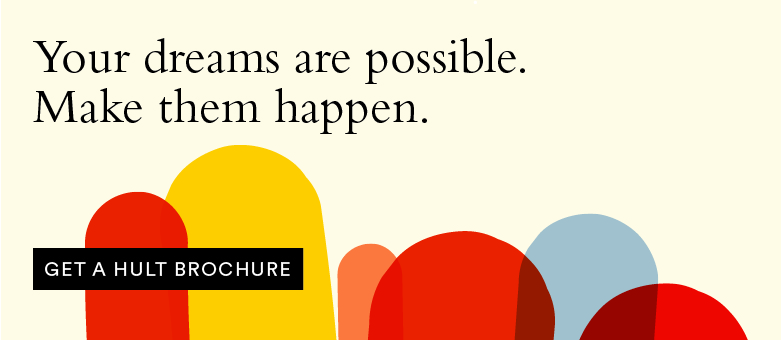 2. Fabio Prestijacopo, CEO & Co-Founder, Blind Experiences & Chief Revenue Officer HolidayMe, Executive MBA Class of 2020
After 11 years as VP for Emirates, Fabio decided it was time for a change. Now part-way through his EMBA, he has rediscovered his creative brain and unleashed his inner entrepreneur.
Q: Was there a moment that changed everything for you?
Fabio: Leaving my VP role at Emirates after 11 years opened up a huge part of my brain that hadn't been engaged in the corporate world. It was the perfect time to invest in myself, build my skills, and update my technical knowledge. This triggered me to follow my passion for entrepreneurship and is what brought me to Hult.
Q: How have you built a career on your passion?
I've launched my own travel startup: a niche, highly personalized, holiday-of-your-lifetime experience called Blind Experiences. And I'm currently Chief Revenue Officer at HolidayMe, an online travel agent specializing in Umrah pilgrimage. We raised $16M in our last round of funding and have around 350 employees.
Q: Any surprises on the Executive MBA?
I assumed I had a good understanding of accounting and finance. But I now realize that I was mistaken! Being here has made me really reassess how we look at that part of the business and attract investors.  You can't hide behind the finance department when you're an entrepreneur. It's crucial to understand every part of your company.
Q: What's been your biggest challenge?
Two startups, twin boys, an EMBA … I knew it would test me but I'd highly recommend it. The classroom experience is so enriched by the different cultures and industries; it sparks incredible conversations and is a very stimulating and engaging place to be.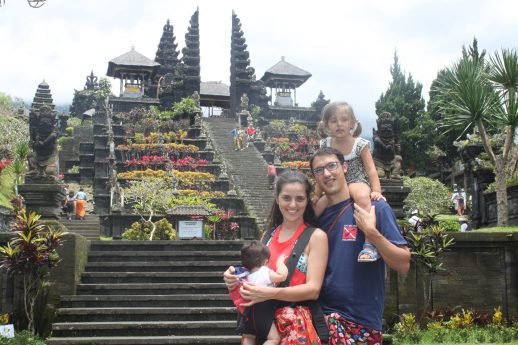 3. Johannes Solzbach, CEO, Clustermarket, Masters in Finance Class of 2015
Johannes met fellow entrepreneurs Tobias and Niklas in class at Hult, and the three went on to co-found
Clustermarket, an online marketplace for sharing scientific equipment.
Q: Why did you decide to go into business with your classmates?
Johannes: We all came to Hult with corporate experience under our belts. Individually we were very ambitious and looking to take our careers further. Together we bring very different backgrounds and skillsets to the table. From finance to supply chain, our range of experiences showed us how we could leverage the sharing economy in a sector so critical to society: science.
Q: How did your Hult network help?
Our entire founding team is from Hult – we wouldn't have met otherwise. Through Hult, we've also been connected to investors and customers, which really highlights the importance of the school's network. One of our very first investors was Giovanni Rizzo, a Hult Executive MBA alum and angel investor, who now sits on the company's board.
Q: Tell us about your journey with Clustermarket
Launching the business was no easy process but our hard work is paying off. We secured £250,000 investment and set up within the U.K.'s Golden Triangle. We also opened our first head office in central London and are growing our team.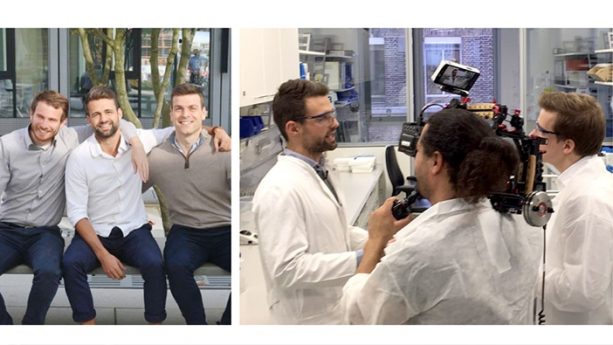 4. Gazi Korkmaz, Founder, TEC Avenue, BBA Class of 2016
Q: What's happened for you since graduation?
Gazi: My first venture, TEC Avenue, aimed to develop a new technology that wirelessly charged any kind of electronics. While this was an R&D product, our market-ready product was the first portable wireless charger that was compatible with new model smartphones using Qi-Technology. We sold this throughout Europe and spent more than two years working on the business model. My new business, Von Hohenstaufen Holding, offers consulting and financial services to companies, startups, HNWI, and private people. We offer services in a variety of fields including investment, asset management, and consulting—I'm excited to see what the future holds.
Q: What support did you get at Hult?
Having ideas is one thing; having the right support is something else completely. Professor Daniel Rukare was a great support and has given me amazing advice. He helped me to join the Hult Founders Lab, which led to me having the founder of Shazam as my mentor.
Q: What's your advice to future students?
Show courage and just do it. You don't want to look back at your time at Hult and wonder what could have been. Failures and mistakes will happen, but that's where you get the best experience.

The professor perspective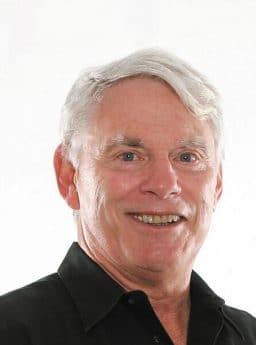 Hap Klopp, Founder & former CEO, The North Face, Entrepreneurship & Product Development professor
Hap is an acclaimed businessman, consultant, author, speaker, and adventurer. He founded and led The North Face for over 20 years, having received his BA and MBA from Stanford University. The company won multiple awards for its management and products. Hap now runs HK Consulting and works with numerous entrepreneurial ventures.
Q: How do you bring your experience into the classroom?
I bring in people I've worked with, do real-world projects with companies I know, and use stories from my own life.
Q: Would you describe yourself as a mentor?
Eleven of the people who worked for me at The North Face ended up running major outdoor businesses of their own—without business backgrounds. I mentor a lot of students in the development of their startups. It keeps me in touch with the latest technologies and presents live examples for me to draw on.
Q: What makes Hult different?
It's global, and about the future of business as much as the past.
Q: Please complete this sentence: "To me, Hult is …?"
The right school for our times.
More like this
From Hult to Apple: an entrepreneurial journey
Watch professor Hap Klopp's career mapping webinar
---
See yourself at Hult? Get the latest brochure

Mel Cloney
Mel is a staff blogger working in London, and is passionate about the Hult journey. Her writing focuses on faculty, academics, and student and alumni experiences. She's a food, scuba, and running junkie with a penchant for all things French.
Related posts