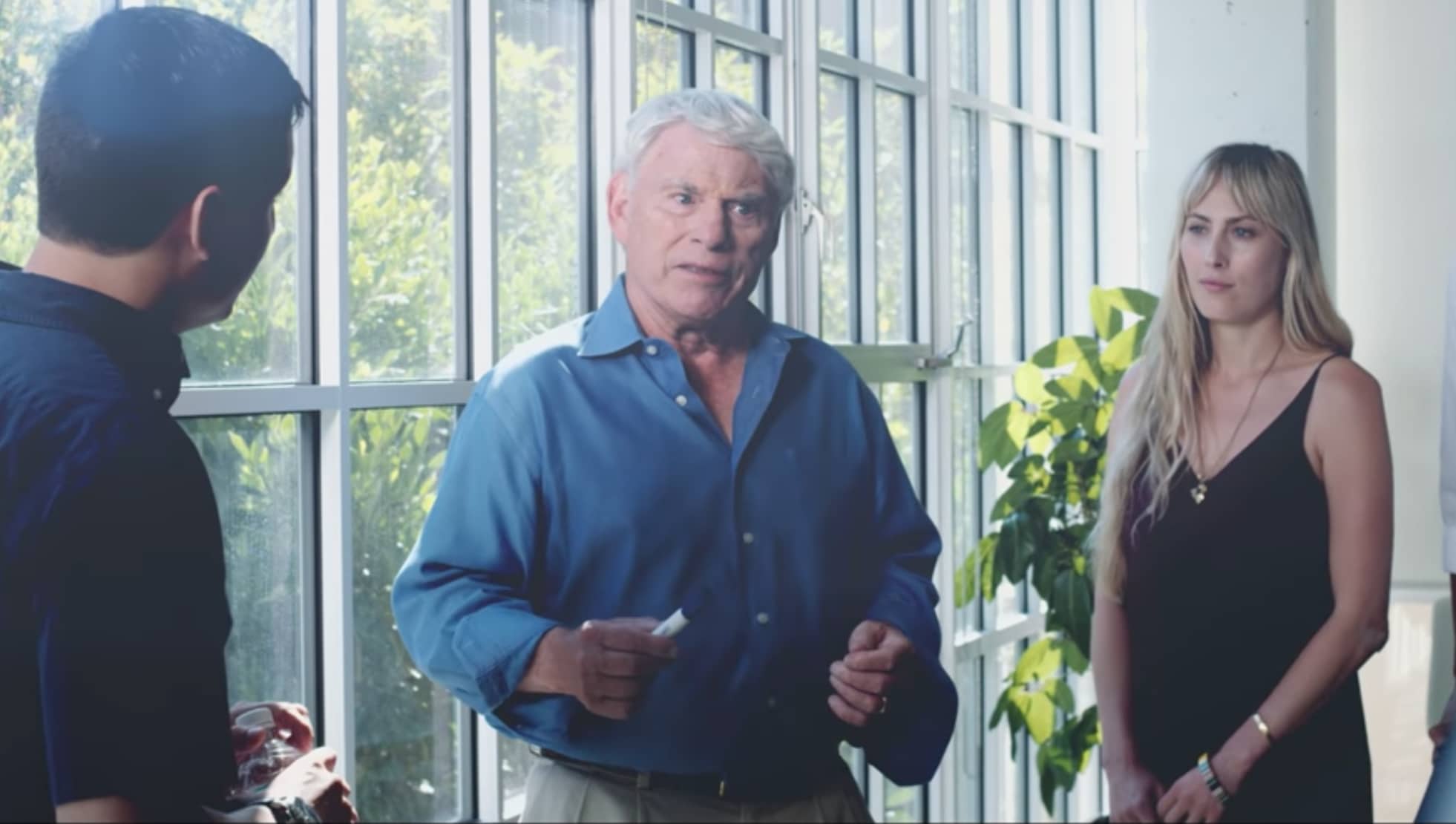 A question most business students and ambitious professionals reflect on is "Where do I see myself in five years?" In an age of entrepreneurship, you may be drawn to the idea of launching your own business. Or maybe you see yourself in the executive seat of an existing, successful corporation. But how do you get there? As many CEOs are likely to tell you, it isn't often a straightforward climb.
Career mapping involves setting goals and developing skills with a clear progression plan to get yourself where you want to be. And if your goal is to progress to a senior executive position, there are a number of practical steps that can accelerate your journey up the ladder.
Corporate advisor, investor, and entrepreneur Kenneth "Hap" Klopp always knew he wanted to run a business. During an interview for an entry-level role at Procter & Gamble as a fresh MBA grad, he was asked where he saw himself in five years. He responded that he expected to be the president of the company. Hap went on to serve as the President and CEO of The North Face for over 20 years. Today, we're delighted to have him as a professor at Hult.
In his recent webinar, Hap expands on the steps you need to take to get to where you want to be. He shares his own story as well as anecdotes of the successes—and failures—of companies and CEOs around the world.
In this post, we summarize Hap's advice in 6 steps. If you'd like to watch his webinar and learn more practical tips for mapping your own executive path, you can watch it here:
Find the right entry-level role
The majority of large company CEOs aren't brought in as outsiders. Most work their way up internally. Positioning yourself in the right role—and succession of roles—within your company can set you on the right path to the executive suite.
Future CEOs often map their career trajectory through substantial operational roles, sometimes running large or international divisions of the company before taking the top job. In some cases, a strong financial background can be an asset. Nearly half of Fortune 100 CEOs previously served as a divisional CFO.
Former McKinsey consultants have the best odds of becoming CEOs.
Alternatively, launching your career at a major consultancy can help you quickly develop the adaptability and practical breadth of experience that's highly desirable in an executive position. In fact, a USA Today study found that former McKinsey consultants have the best odds of becoming the CEO of a public company.
Earn recognition (and reputation) for the right reasons
Wherever you currently are on the corporate ladder, the best way to position yourself to take the next step up is to earn recognition internally for your initiative.
Be the first to volunteer for new opportunities, such as leading task forces or serving on corporate committees. Doing this well can build your skills and credibility, earning you recognition beyond the job you do every day at your desk.
A can-do attitude will help you to develop a network of advocates and influential references from within the business, keeping your name at the front of their minds when the next big opportunity arises.
Taking on assignments that require travel or relocation can be particularly beneficial, not only as a demonstration of your commitment, but also as an opportunity to gain international or travel experience—something expected of future CEOs.
Taking on assignments that require travel or relocation can be beneficial to your career.
Another way to get recognized is to identify an executive mentor and asking to shadow them. This can be an invaluable opportunity to get to know them personally, seek their advice, and experience the day-to-day life of a CEO. But to make sure it's a beneficial experience for you both, it's important to demonstrate the value you offer in return. Perhaps it's consumer insight from a younger generation, or maybe it's extra support on an important pitch.
Develop the characteristics of a leader
Successful business leaders need more than just business acumen. In today's business environment, you'll need the people skills—soft skills—to get the most out of the teams you aspire to lead.
It's essential to be able to communicate your ideas clearly and persuasively, often in front of large and influential groups of people. Good leaders are good presenters. Embrace any opportunity you have to create and deliver presentations. The more you do, the easier it becomes.
Good leaders are good presenters.
Another key characteristic is emotional intelligence (also known as emotional quotient, or EQ). Emotionally intelligent people are self-aware and in control of their emotions, and they're also good listeners. Practice your active listening skills and also be sensitive to the non-verbal cues colleagues may be giving you.
Of course, leadership isn't just about talking. Good leaders "walk the walk" too, actively contributing to the success of the team.
"A leader is someone who says 'I will' and then does it. A leader is not someone who just talks about getting things done—they contribute all the time."

-Hap Klopp, Hult professor and 20-year Founder/President/CEO of The North Face

Cultivate your personal brand
Think about what drives you personally and professionally. Maybe it's a passion for new technology. Or maybe it's a love for nature or an interest in sustainability. These are your personal brand values. And just like a company's brand, these are the values that differentiate you and drive your success.
Surround yourself at work with like-minded ambitious colleagues who reflect your brand values. You'll develop more meaningful and motivating workplace connections. And you'll benefit from a "brand halo" effect that can improve your profile as a valuable team member with leadership potential.
Your online presence is a public display of your personal brand. pub pub
Outside of work, remember that your online presence is a public display of your personal brand. If a company is going to consider you for an executive role, they'll definitely look you up online. If you're seeking a new role or positioning yourself for a promotion, do an online search for your name first. Make sure your public social profiles are consistent with your brand values.
"What is your 'DNA'? When you wake up in the morning, what do you think about? What are you so uniquely good at that you can give 120% when nobody else can? That is what you should develop your personal brand around."

Hap Klopp, Hult Professor and 20-year President and CEO of The North Face
Form good relationships with executive recruitment firms
Being recognized by the right recruitment firms can be an important way to position yourself beyond middle management. Top executive firms get access to some of the most desirable positions. Get to know an experienced executive "headhunter" on a personal level. This can make it easier to secure an introduction to the board of a leading company.
Strong candidates for senior executive roles will want to get themselves known by big firms such as Korn Ferry, Russell Reynolds, or Boyden. Think about your particular area of interest or expertise. It's also worthwhile seeking out specialist recruiters who may have executive roles tailored to your specific skills.
Expand your knowledge with a business degree
Gaining the right academic credentials can sometimes be the key to an executive-level role. In fact, over 40% of the CEOs of Fortune 100 companies have MBAs, and over half studied business, economics, or accounting as undergraduates. If your academic background isn't within business, an MBA can help you to gain the broad, fundamental knowledge you need to stand out.
If you already have several years of practical career experience, an Executive MBA can broaden your knowledge of the wider world of business, so you don't become siloed in your particular discipline and stagnate, rather than moving up.
Over 40% of the CEOs of Fortune 100 companies have MBAs.
The world of business is becoming more globalized. Going to business school can help you to quickly build an international network. And to develop the cross-cultural understanding that's essential for a leadership role in a global company.
And as you're creating your own five-year career map, Hult's global one-year programs are designed to fit into your timeline.
To hear Hap's story and learn more practical tips for mapping your own executive path, you can watch the webinar here.
Find out more about Hult's business degrees
Did you know?
Hult has developed its own career mapping tool. Want to know how to achieve your dream job? Or what the best paying options for your skillset are?
Try Hult's career mapper tool
---
Read more about Hult's MBA admissions process.
---
Step up your game with executive education at Ashridge agile business school. To find out more, take a look at our blog From Hult to Apple: The journey of an entrepreneur, or firm up your exec career footing with a Masters in International Business from Hult. Download a brochure or get in touch today to find out how Hult can help you learn everything about the business world, the future, and yourself.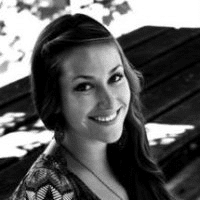 Katie Reynolds
Written by Hult contributing blogger Katie Reynolds who is a freelance writer based in London. Originally from Michigan in the U.S., she relocated to the U.K. in 2010 to pursue a master's degree at Hertford College, Oxford. Today, she writes on topics including business, higher education, healthcare, and culture.
Related posts