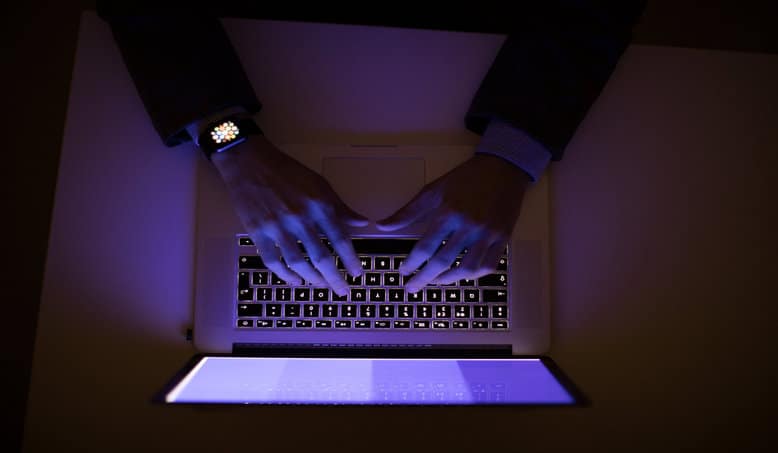 The world and the way we do business is rapidly changing. This shifting business landscape calls for us to be able to think and act like entrepreneurs: Critically and creatively.
Today, most successful organizations value entrepreneurship. Hiring someone with an entrepreneurial mindset can bring just the kind of fresh thinking that today's organizations seek for a competitive advantage in their industries. The skills and mindset of an entrepreneur can be applied within corporations, setting the context for innovation and growth.
So, how does having an entrepreneurial mindset give you an advantage in a global company such as Apple?
---
An entrepreneurial journey
We talked to Hult alumni, Tobias Mikalsen, to learn about his entrepreneurial journey from Hult to Apple. Tobias earned his Bachelor of Business Administration at Hult and majored in Entrepreneurship. During his studies, he grew his entrepreneurial mindset and managed to use this (along with leveraging the network he built at Hult) to land a job at Apple.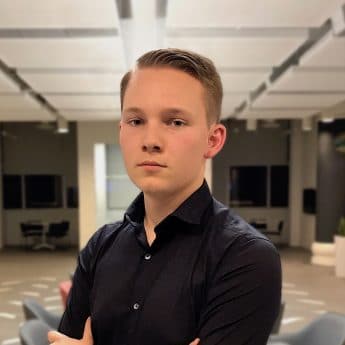 Can you tell us about your role at Apple?
In my role as App Store Developer Relations Specialist in Apple's marketing team, I help Apple keep up its commitment to quality and user experience on the App Store while providing developers with tools that allow them to develop incredible apps.
"These skills that I've been lucky to obtain at Hult are fundamental to my new intrapreneurial career."
How do you apply an entrepreneurial mindset to your role today?
I found that an entrepreneurial mindset is crucial when trying to make a difference in a corporate environment like Apple. Even in such an innovative company, being granted the necessary resources to work on projects which you believe can be a major improvement in your organization is a difficult task. This is where the entrepreneurial mindset is a resource, because bringing ideas to life requires persistence, a strong network, and the ability to lead and motivate your colleagues. That is true whether you're working to innovate in a start-up or a major corporation, and these skills that I've been lucky to obtain at Hult are fundamental to my new intrapreneurial career.
There is one course in particular which has been a resource to me over the past year, and that is Corporate Innovation with Professors Hap Klopp, Paul Campbell, and Carlos Baradello.
How did you leverage your network at Hult, and why is it important to do so?
Location is definitely important – San Francisco and the greater Bay Area is packed with amazing companies and talented individuals, making it a great place to network. My story proves that the network you build while you study is likely to be crucial to the success you'll have afterward. If speakers at Hult had not directed me to some great meetups, I would not have been able to connect with the person who ultimately sent my resume to a recruiter, which eventually landed me a job at Apple.
"My network is my net-worth."
When looking back on the experiences I had from the San Francisco and Dubai campus, there were many opportunities to make great connections. The experiences ranged from meeting top executives of major global corporations such as IBM, to meeting the CEO of new well-known startups such as Bluesmart, to working on finding a business solution to a real-world problem for a major international client, Amazon.com.
Throughout this time, I witnessed a transformation in myself; a transformation from being an ambitious person that is eager to learn and achieve, without the means to truly succeed, to an ambitious, resourceful professional. It's a cliche, but it's true: My network is my net-worth.
Making global connections is something every entrepreneur needs to do. Would you agree?
Yes, absolutely. Through global rotation I had the chance to generate a network on both the US coasts, in London, Shanghai, and Dubai. After one year in the program I was hired in a San Francisco startup after being referred to by a person I met. Even just being a part of a global cohort introduced me to the global society. I now feel like I'm truly a global citizen.
"I am convinced that the skills I learned through intensive mock interviews with Hult's career advisors were crucial in my interviews with Apple."
How did the challenge learning at Hult help you think outside the box during the interview process at Apple?
My career advisors at Hult were a major resource as I developed my personal brand and used this to engage with recruiters. In fact, my personal brand—which was displayed through my resume, personal website, and LinkedIn profile—is the reason why I was hired. In the beginning of December 2017, a recruiter at Apple contacted me through LinkedIn's InMail feature. The recruiter noted my experience with previous employers, and my education at Hult, in her first email to me. I was brought in for two online interviews and one intense 5-hour on-site interview, before receiving my final offer.
I am convinced that the skills I learned through a course in Personal Branding with Professor Isabelle Lescent-Giles, and the intensive mock interviews with Hult's career advisors, were crucial in my interviews with Apple.
What do you think makes a good entrepreneur?
What I have learned over the past three years at Hult and at Apple is that those who succeed:
have the ability to motivate and lead
have the courage to take on the challenge
can accept the fact that they must tolerate failure on the road to success
are willing to take advice, make changes based on solid data, and pivot if necessary
Finally, if you could give some advice to any budding entrepreneurs out there, what would you say?
 To give yourself the greatest chance of success, start early and get networking!
---
If you want to study at a business school where you'll go beyond business and would like to know about our Hult programs: download a brochure to explore our Bachelor, Master, and MBA and EMBA programs.
Hult offers a range of highly skills-focused and employability-driven business school programs including a range of MBA options and a comprehensive one year Masters in International Business. To find out more, take a look at our blog 7 steps to working out what you want and how to get it. Download a brochure or get in touch today to find out how Hult can help you to learn about the business world, the future, and yourself.
---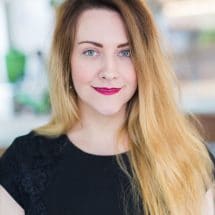 Emily Gaskell
Written by Hult staff blogger Emily Gaskell. Originally from the U.K., Emily has travelled to many countries around the world. She lived and worked in Asia for four years and is now based in London. Her writing focuses on higher education and working overseas.
Related posts