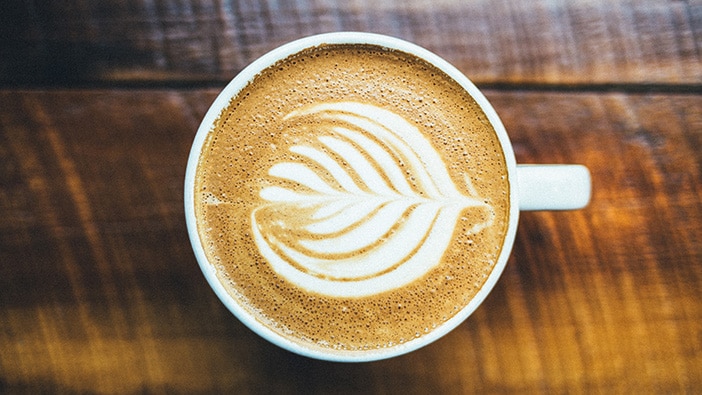 Written by Aletta Brandle, Master of International Marketing student, San Francisco campus, Class of 2016
I introduce to you: San Francisco, California. Also known by its various nicknames –San Fran, Fog Town, Frisco – San Francisco is home to one of Hult International Business School's seven global campuses. In the heart of downtown, the campus is steps away from the waterfront and is surrounded by amazing restaurants and fun activities. With the influx of new students each year, this international campus constantly has something new and exciting to discover.
As a current Master's of International Marketing student at Hult and resident of San Francisco, I've put together this guide to how a typical Hult student could spend a free day in San Francisco to help you become familiar with just a handful of the places around campus.
Wednesday
CAFFEINE FIX – 3 P.M..
For a true Californian caffeine fix, head to Blue Bottle Coffee. With locations across the city, Blue Bottle Coffee provides San Franciscans with their daily coffee hit. One place you'll find Blue Bottle Coffee is just 15 minutes from campus, in the iconic San Francisco Ferry Building, located at the intersection of Market Street and The Embarcadero. Follow the coffee smell wafting through the Ferry Building and you will find Blue Bottle Coffee. The line is almost always long, but certainly worth the wait. The menu includes drip coffee ($2.75), cafè latte ($3.75), cappuccino ($3.25), caffè mocha ($4.75), as well as their famous caramelized Belgian waffles ($7.50).
WING WEDNESDAY – 6 P.M.
Dr Teeth and the Electric Mayhem has a daily special for just about every day of the week. Located in the heart of The Mission, its backyard patio is lined with sparkling lights and full of friendly locals. Dr Teeth is famous among Hult students for their Wing Wednesday deal. You can purchase a plate of chicken wings for the same price as a San Francisco bus ticket – $2.25. The deal includes all the chicken wings you can eat for 25 cents each, with your choice of flavoring.  Maybe even throw in a side of their all-American tater-tots while you're at it.
INDIVIDUALLY TAILORED DRINKS – 9 P.M.
Rickhouse is packed with a hip crowd, filling up the place after a long day's work. The inside walls boast their extensive alcohol collection, which even requires a sliding ladder to access the very top. Rickhouse, known for their inventive drinks, will make you whatever your heart desires. Tell them your preferred alcohol and your favorite flavors and watch the bartender create a drink just for you.
Thursday
SCIENCE FOR ADULTS – 12 Noon
The Exploratorium is a place to learn and discover all things science. Sounds nerdy? Well it is. However, the Exploratorium takes a unique and fun approach to science, that visitors of all ages can enjoy. Located a few minutes from Hult's San Francisco campus, along the Embarcadero, the Exploratorium is great to visit with friends and get silly with science.  With several free admission days throughout the year, keep your eyes peeled so you can get in on a deal.
HAPPY HOUR – 4 P.M.
Il Fornaio, a typical spot for Hult students, offers a happy hour every Monday – Friday from 4 P.M. until 6 P.M. Students flock here after class to wind down, enjoy a drink and eat some cheap pizza (only $6) with friends. Only steps away from campus, you can reward yourself after a hard day's work and get to know your fellow classmates.
Kickstart your career right next door to Silicon Valley by studying at Hult's San Francisco business school. To find out more, take a look at our blog Saving your pennies in San Francisco. Download a brochure or get in touch today to find out how Hult can help you to learn about the business world, the future, and yourself.
Related posts