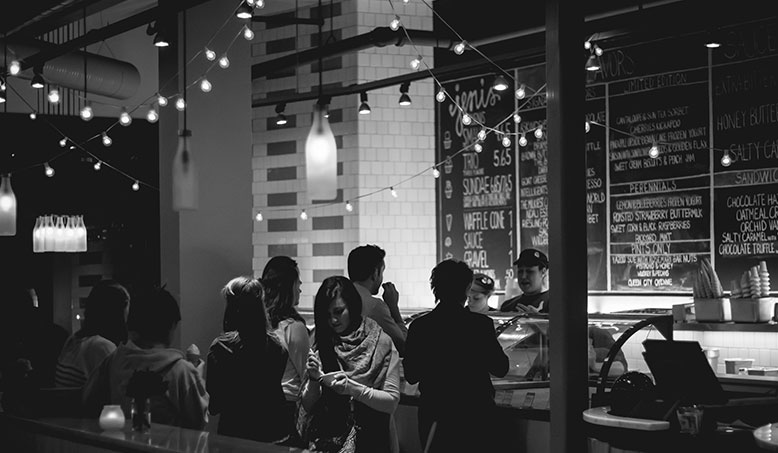 Someone back in London asked me how it was living as a student again. I said, "Amazing!"
I told them how I love the flexibility in my schedule, and that I love the learning element. I love meeting new people and learning about new cultures. But I had to reveal that I hate not having money.
Their response was, "Isn't San Francisco the most expensive city in the world? How are you getting by?" I told them that it was difficult, but definitely possible.
Below you'll find my tips for living the good life as a student in San Francisco, all while still saving money.
1. Accommodation on a student budget
I never thought for one second that two people would be sharing a one-bedroom apartment in San Francisco, with one of them (me!) happily sleeping in the living room. This concept seemed pretty crazy! But with studio prices upwards of $2000 USD per month, and a one-bedroom upwards of $3000 USD, concessions need to be made.
My number one tip would be to find another student—or two, or maybe even three—that you feel comfortable to live with and share your space with.
(The most I've heard of is five people living in a two-bedroom apartment! And that is very socially acceptable here in the city.)
2. Finding food without breaking the bank
Food in San Francisco is notoriously expensive. Don't get trapped into thinking you have to spend $8-$10 for a sandwich every day or eat out for $20 every night.
My tip for eating on a student budget is to make your own lunches. The way I do it is to head to my favorite (and fairly affordable!) grocery store, Trader Joe's, and buy some avocado, cold meats, cheese, salad, and nice bread. With this, you'll have an easy meal for well below the price of buying a pre-made one every day.
Some of my classmates head to Costco and buy large quantities of food for the month, while others cook lunches and dinners for the week. Either of those options works well, and may mean that you can still treat yourself to the occasional meal out.
(Bonus tip: If you are going to go out and don't want to spend too much, Chubby Noodle is the best!)
3. Saving money on transport
I have three main tips for getting around San Francisco:
1. WALK!
2. Ford Go (or JUMP) bikes
3. Lyft Line.
I do the majority of my transport by walking. SF is small in comparison to the huge metropolises of London and New York. In fact, it's tiny! Once you get to know the city better and know how to avoid the hills, it's pretty easy to walk everywhere.
If you want to get around a little quicker, I'd recommend the Ford Go bikes. You'll mainly find these in areas from SoMa to Embarcadero.  In other areas, JUMP bikes are popping up too. These are very affordable and make getting around the city fairly easy.
But, if you are inherently lazy like me, Lyft Line is a super cheap way to take a taxi. It's usually around $4 or $5 for a normal ride, making it very affordable on a student budget. Also, the BART and CalTrain are not bad as American transport systems go if you live outside of the city, in places such as Oakland or further afield.
4. Take advantage of free networking events
Free networking events kill two birds with one stone: you get to meet new people in San Francisco, and you get free drinks!
I would highly recommend going to as many events as you can, especially at the start of the academic year and again around April, as those seem to be the times with the most events. I've been to some great ones so far this year. No other city has quite the same networking opportunities as you'll find here. Just be proactive on websites such as Meetup or Eventbrite to find them.
"I would highly recommend going to as many events as you can, especially at the start of the year."
5. Treat yourself during happy hours
Happy hours are the "in" thing in San Francisco. Almost every bar or restaurant in the city will do half price (or lower) on drinks and food between 4pm and 6pm pretty much every day.
My personal favorite is beer and pizza in Il Fornaio, across the road from the campus. This has become our MBA haunt this year.
6. Save money on flights home
This tip was one I discovered before actually arriving in San Francisco, and it has saved me a bunch of money already: Norwegian Airlines. This "budget" airline flies in and out of Oakland, to London Gatwick and other destinations in Europe.
If you're not flying at peak times, it's incredibly cheap. Admittedly, you do have to pay extra for baggage and food, but the planes are 787 Dreamliners and are extremely comfortable. Check out Wow Air as well, as they also often have great deals.
While the tips above may be a little non-traditional, I think they fit pretty well with students who don't want to change their lifestyles too much. For me, after living life with a fairly "loose" budget in the U.K., discipline is a key factor!

Aaron Salamon
Aaron is an MBA student at the Hult San Francisco campus. He currently works for Accenture and has extensive experience of working in management consultancy. Outside of work, Aaron is a mentor to university students working on social enterprise projects. He's an avid traveler with 49 countries under his belt. Follow Aaron's Hult MBA experience in his blog: aarontravelblog.wordpress.com
Related posts