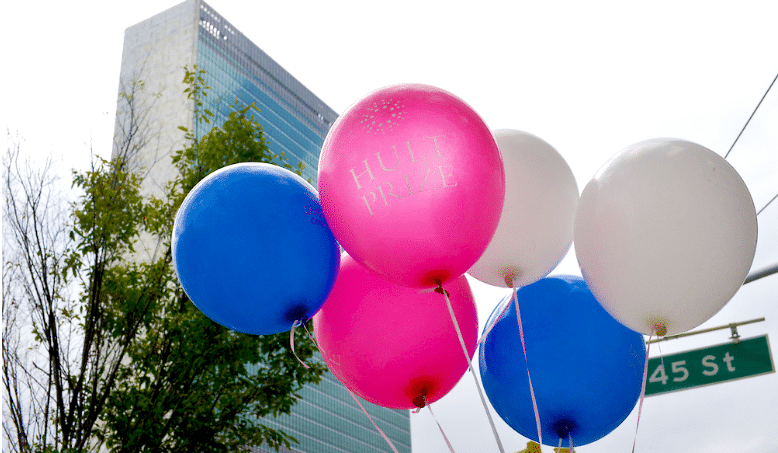 You only have to turn on the news to see how urgent climate change is becoming. This month alone, we've seen the devastating effects of Hurricane Florence on the U.S. East Coast. This week, leaders from the around the world came together for the Global Goals Week 2018 to review progress and hold governments accountable for solving climate change and the 16 other Sustainable Development Goals.
But how do you empower the next generation of leaders to also take action? How can we creatively involve young people in building a more equal, sustainable future for all? Luckily for us, it already exists—The Hult Prize. 


The Hult Prize: Creating the next generation of changemakers
Deemed "the Nobel Prize for students" the Hult Prize is the world's largest engine for the launch of sustainable, impact-centered startups. Sponsored by Hult International Business School and run in partnership with the United Nations, the competition challenges university teams from around the world to solve the most pressing global issues with viable business ideas.
"Ten years ago I was a student. And I had an idea," explains the Hult Prize Founder. "Today, I am here and we are the community that shows you how to make the world a better place."
Creating a new wave of social entrepreneurs and changemakers, Dr. Stephen Hodges, President of Hult, describes this as "higher education with a higher purpose." This year, the Hult Prize challenge was around harnessing the power of energy to transform the lives of 10 million people. From Brown University to the University of Oxford to the University of Rwanda, over 100,000 students responded to the call. 
42 teams made it into the summer-long Hult Prize Accelerator Program, and an elite group of six final teams were chosen to present at the finals. On September 15th at the UN headquarters in New York, these were the students competing for the grand prize of $1 million of startup capital.
The 2018 finalists: #UN6
U–light, American University of Sharjah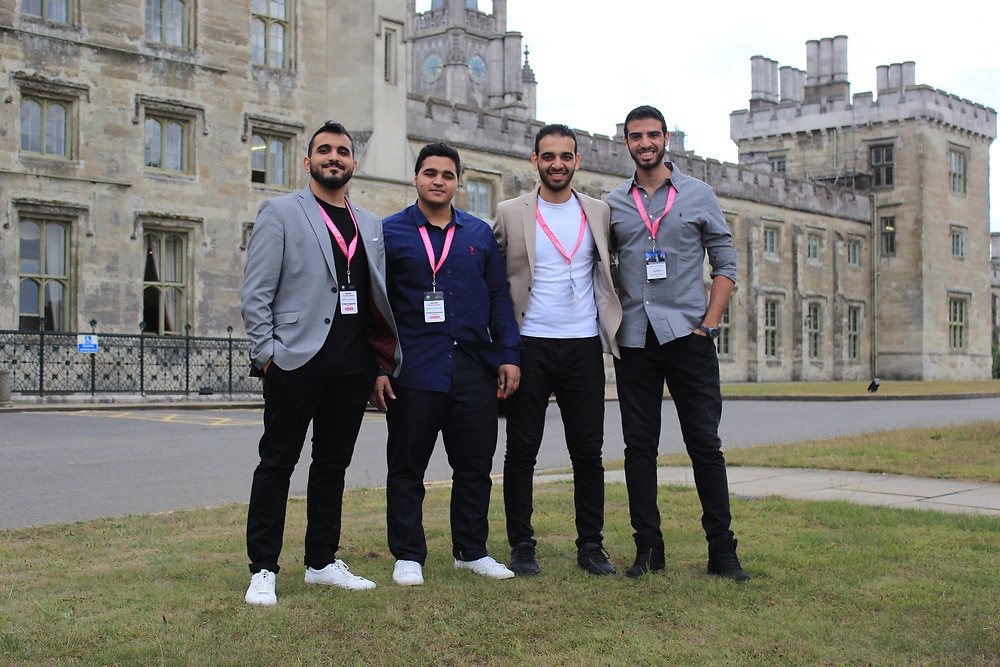 ---
ImpactRays, International Islamic University of Malaysia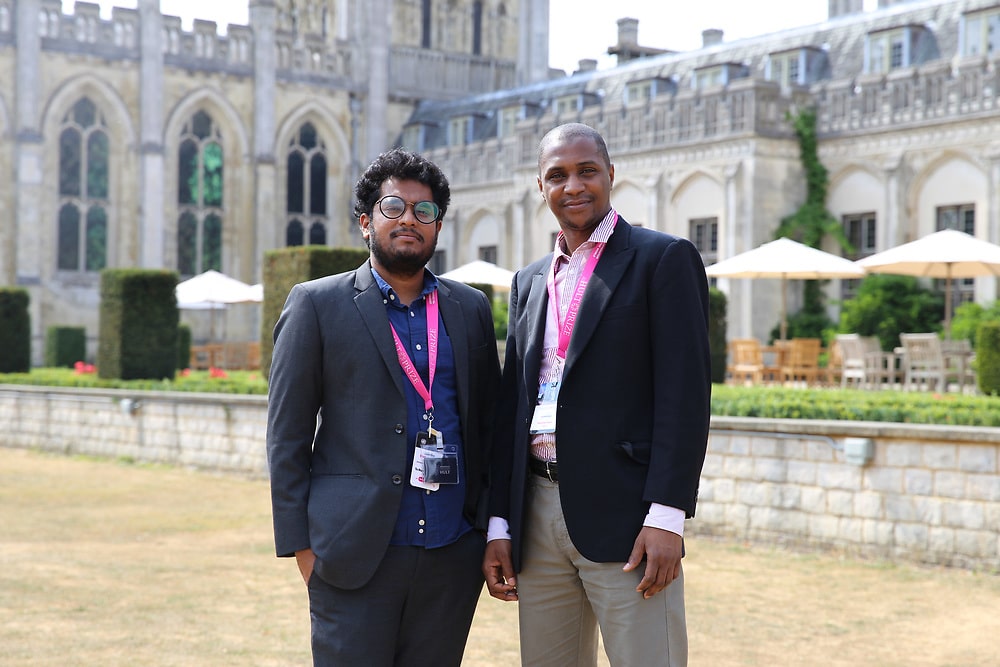 ---
Noor Medical, Albert-Ludwig University Freiburg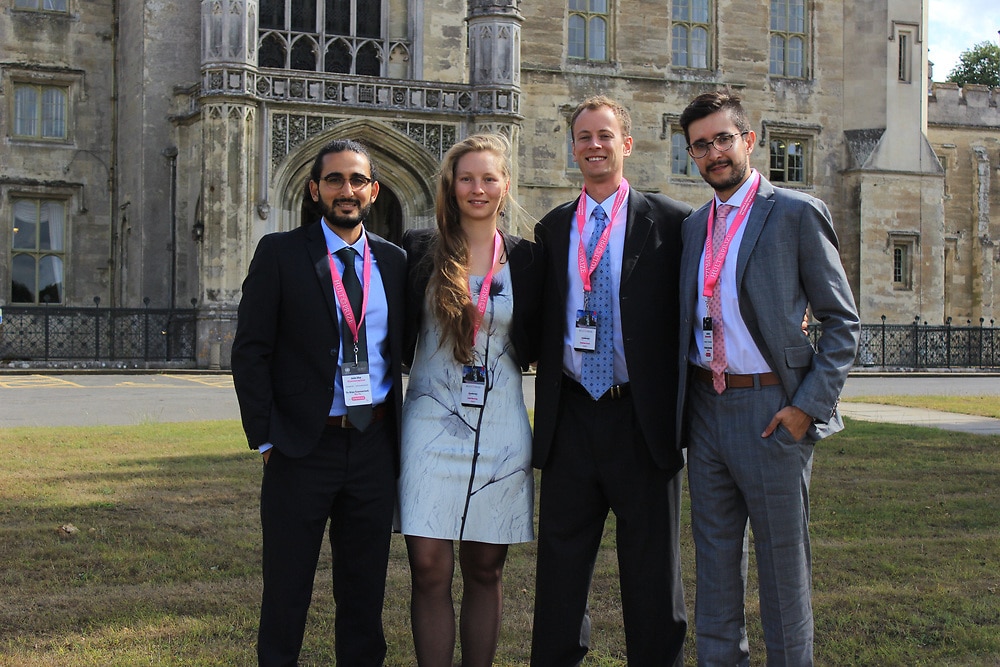 ---
Phyta, University of North Carolina at Chapel Hill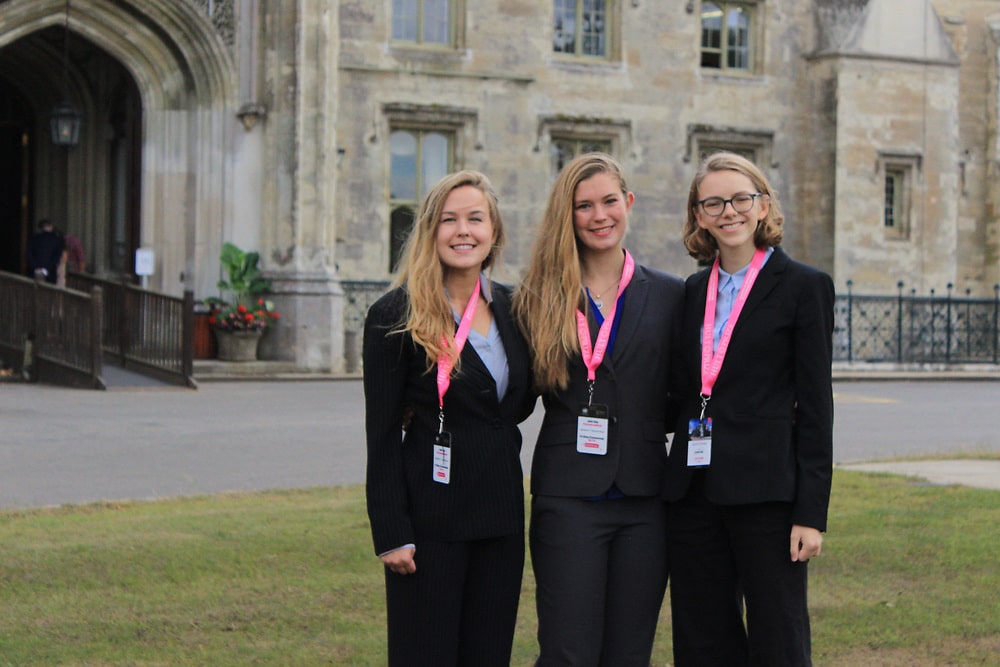 ---
SunRice, University College London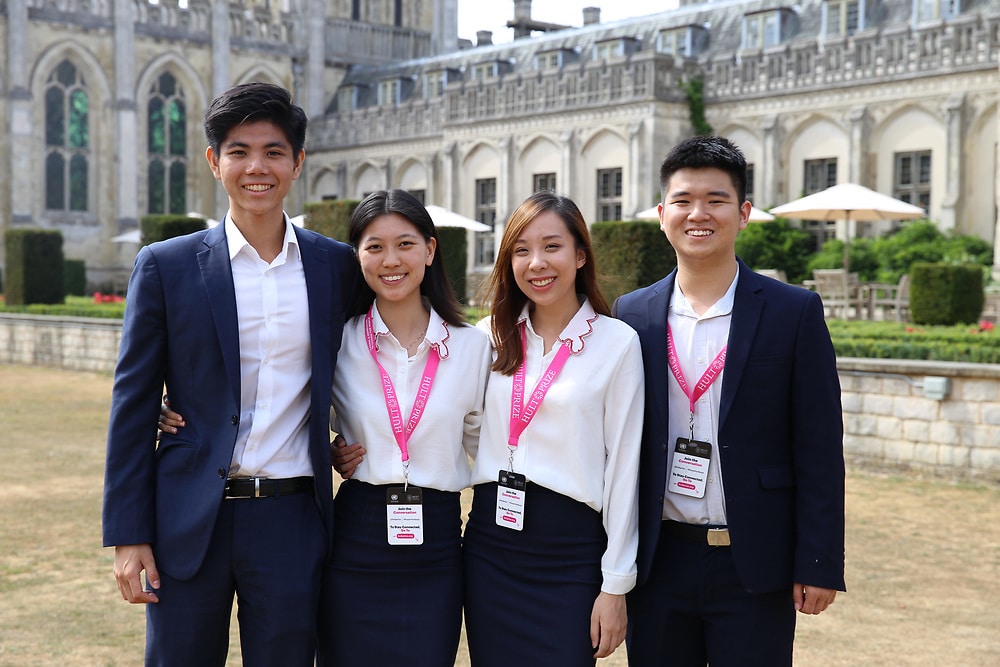 ---
Empower Energy, University of Oxford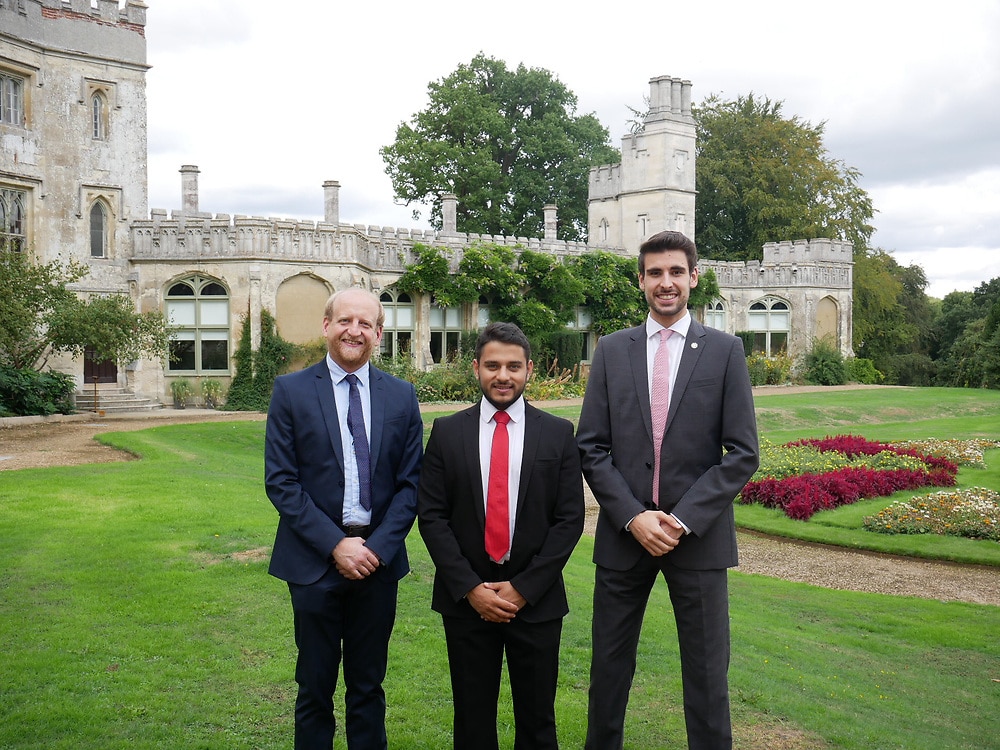 ---
And the winner is…
As the teams gathered to deliver their final presentations at the UN, the pressure was on.  It was a mix of intense emotions backstage. For these six teams, a year of dedication now boiled down to a six-minute pitch.
ImpactRays team member Shitab Akash says this is has been a grueling but transformational experience. "All of us have our own story, and you wouldn't believe what we've been through to get here," he explains.
"These past two months alone, we've invested over 700 hours preparing for this very moment. Challenging from day one, this entire experience has broken and built us. Stepping back, I can see how much we've all changed. I've become closer to everyone around me and the way I view the world has changed forever."
"The way I view the world has changed forever."

Shitab Akash, Team ImpactRays 
One by one, the teams were welcomed to the stage to present to an expert lineup of judges, which featured a mix of UN officials, entrepreneurs, and corporate executives including Verizon CEO, Hans Vestberg, Arianna Huffington, and Earth Day President, Kathleen Rogers.
After a tough deliberation, Former U.S. President Bill Clinton announced SunRice from UCL as the recipient of the 9th annual Hult Prize.  A ready-to-launch solution with clear practicality was what judge Kandeh Yumkellha, Former UN Under-Secretary-General, says gave them their "winning edge."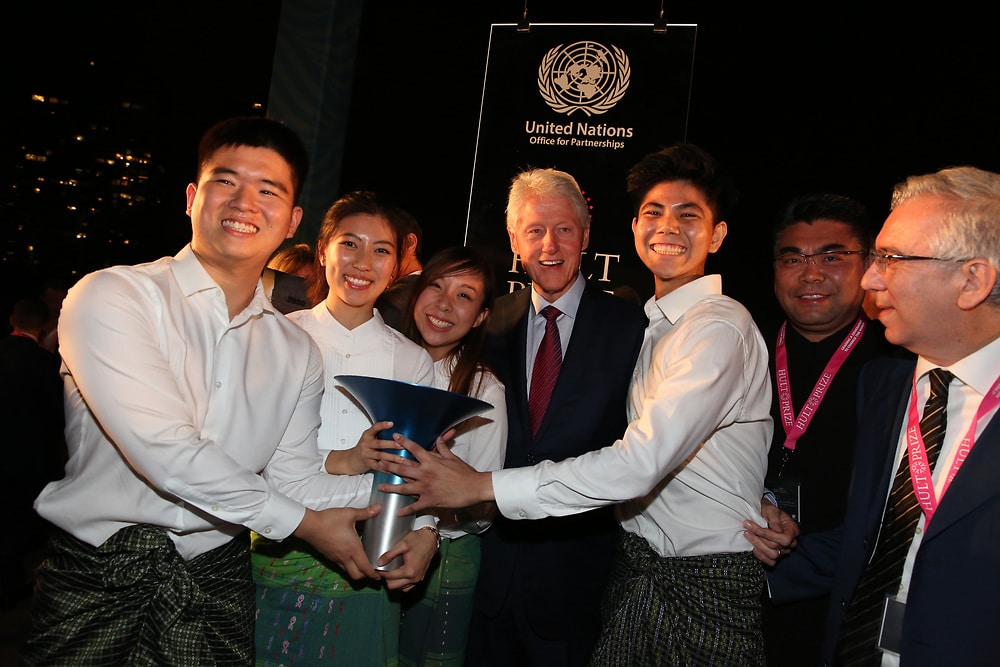 Mr. Clinton went on to congratulate all competing teams and recognize the Hult Prize Foundation for not only investing in SunRice but for being a movement that is influencing a generation, by "making the definition of 'us' bigger and 'them' smaller." He also announced the theme for the highly anticipated 10th Anniversary Hult Prize Challenge, which will see to tackle youth unemployment.
We wish SunRice and all the 2018 competing teams the best of luck as they continue to take their ideas forward and positively shape tomorrow's future. And we look forward to witnessing the impact of next year's $1 million idea.
---
 The world needs you
To learn about how Hult is empowering the next generation of changemakers and to find out where a future-focused business degree could take you, download a brochure.
Like game changers? Break the mould in the business world with a Masters in Disruptive Innovation from Hult. To learn more, take a look at our blog 5 big reasons why to apply early for your MBA or Masters, or explore overall business challenges with a Masters in International Business instead. Download a brochure or get in touch today to find out how Hult can help you to find out everything about the business world, the future, and yourself.
Selam Ibrahim
Lami is a global marketing and project management professional with experience across the Education, Music, FinTech and International Development sectors. Currently working for payments and tech giant PayPal, Lami works within the Growth Marketing division. She's committed to social impact and also leads several non-profits initiatives here in the UK and overseas: Together For Her x Femme International, PayPal GIVES and Amplify, Black Employees @ PayPal.
Related posts