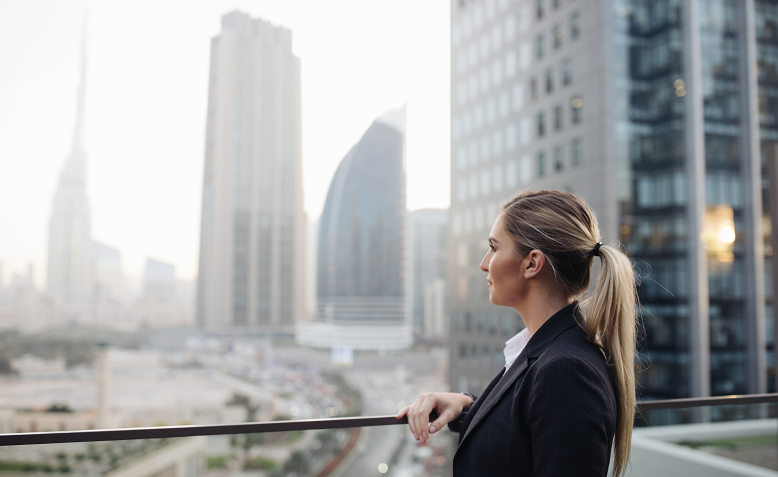 When you're finishing up at high school there's a lot to think about in terms of what's next. University life promises so much opportunity. More freedom, different living arrangements, new people, and new perspectives. It's an exciting and defining time of your life!
If you've decided to study business it's worth weighing up whether you'd prefer to go to university or pick a dedicated business school. Your instinct would be right to throw up the thought, "I want to study business, so doesn't it make sense to do so at a business school?" Yes! It often does. Though, it can pay to dig deeper with some research and really work out what's the right route for you.
Four reasons to study business
Develop expert communication skills
Communication is the lifeblood of business. So, at a business school you'll invest time developing your oral, written, and non-verbal communication skills as part of your studies.
Understand how organizations operate
Think of this as getting a jump start before you hit the job market. You'll learn how companies structure themselves and how they work. You'll also often have a placement where you spend time embedded in a real business to get invaluable first-hand experience.
Gain 360° insight into every element of business
This is one of the biggest pluses of doing a degree at a business-dedicated school. Rather than studying a single subject, you'll study multiple subjects. Everything from legal terms, marketing and strategy, to history of business, research, statistics, planning, budgeting, and negotiation.
Expand your entrepreneurial skills
Everyone has the entrepreneurial spirit in them. And if business is the path you want to take, a business school will give you the solid foundations you need to go from fledgling to full-time entrepreneur.
What's the difference between a business school and a university?
A big part of the difference is in the name of the organization—as simple as that. A business school is still a university. Yet, rather than offering degrees in a variety of subjects, a business school focuses on the subject of business and all the elements which this includes. Finance, strategy, marketing, legal, you study it all.
At university, on the other hand, you pick a primary subject. Medicine, psychology, architecture, science, language; your topic of choice—and that's what you study for the course of your degree.
Learn business by doing it
Learning by doing is what's amazing about studying at a dedicated business school. You don't have to wait until you've earned your degree to secure and gain experience—it's baked into your studies. And that gives you the competitive edge employers look out for.
At Hult, your degree can include problem-solving for real businesses—like Hajar's did while she studied in London. Hajar is from Morocco and her time at Hult delivered on all the expectations of university life and more:
"When I first joined Hult, I saw my classmates networking with CEOs, planning events, and talking so confidently that it really inspired me. My friends are really outgoing and open-minded, so being around them has naturally made me into a better version of myself."
One of the most important experiences for Hajar was being recognized as a business professional even before graduating:
"My favorite project was Principles of Entrepreneurship—real-world business owners asked us to come up with creative solutions to solve problems that they were facing. It was so nice to be treated like a graduated professional already."
— Hajar Bouazzaoui, Hult Class of 2022
Study business at Hult, the first triple-accredited business school
Join Hult and you'll join a non-traditional business school ranked among the best. In 2018, Hult joined the top 1% of business schools in the world to be recognized by business education's three most prestigious international accrediting bodies: AACSB, EQUIS, and AMBA. Hult is the first and only school in the United States to achieve this triple-crown status, which is complemented by Hult's strong position among the most reputable business school rankings including those of The Economist, Bloomberg Business, Financial Times, Forbes, and others. Hult never stops striving to update and improve themselves, and aims to instill the same growth mindset in Hult students.
Founded by one of Europe's most successful entrepreneurs, Bertil Hult, Hult is a non-profit business school run by business people for business people. Hult's pioneering approach to education is designed to give you the entrepreneurial skills needed by employers. And the opportunity to put these skills into practice while gaining real experience.
Hult has all the infrastructure of a university but specializes purely in business. When you study at Hult you're not hampered by tradition, bureaucracy, and academic research—it's all about learning by doing, just like business in the real world.
Find more about the Hult undergraduate program.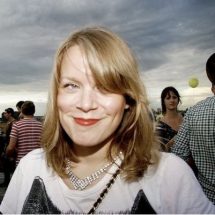 Clare Scott
Clare is an experienced freelance writer, content strategist, and contributor to the Hult blog. Her work spans many industries–from luxury fashion to travel. She works with brands, startups, and individuals to create their tone of voice and editorial content.
Related posts