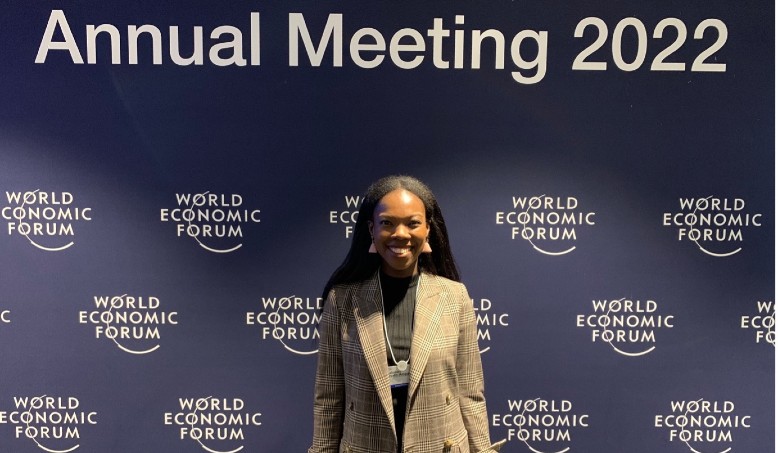 As the World Economic Forum's annual meeting in Davos gets underway, so does my quiet reflection on last year's meeting in which I was a participant. I was selected as part of the Global Shapers Community Davos50 Delegation of 50 young people from across the world to join the convening of global business, civic, and political leaders, at Davos and uplift the voices of young people. A former Hult grad, I was invited to attend the event because of my membership in the World Economic Forum's Global Shapers and my active role in advancing the community mission through my social impact work with MEYFUND Foundation, which focuses on providing quality education to underprivileged children. Additionally, I was selected because my involvement could help advance the theme of the meeting and relevant thematic areas.
Last year's theme was "History at a Turning Point: Government Policies and Business Strategies" and centered many conversations on Ukraine, COVID-19 recovery, global cooperation, and rebuilding youth trust. I was particularly interested in sessions focusing on education, employability, and reskilling with a particular emphasis on engaging the youth.
Davos was everything I imagined it would be and more. The small Swiss resort town, Davos, where the annual meeting is hosted sits in the Alps, granting it a rather surreal beauty. During the annual meeting, the town is transformed into a high-security zone buzzing with high-level negotiations, new ideas, conversations, panels, and many evening parties and corporate side events. I was excited to engage in conversations on key global issues, hear from experts, and discuss ideas and solutions with policymakers and young leaders from across the world.
The meeting agenda was live weeks ahead of the forum and I started to bookmark sessions and panels on topics I was interested in, schedule bilateral meetings with other participants whose work interested me, and prepare myself for the travel and conversations to be had.
A week of incredible energy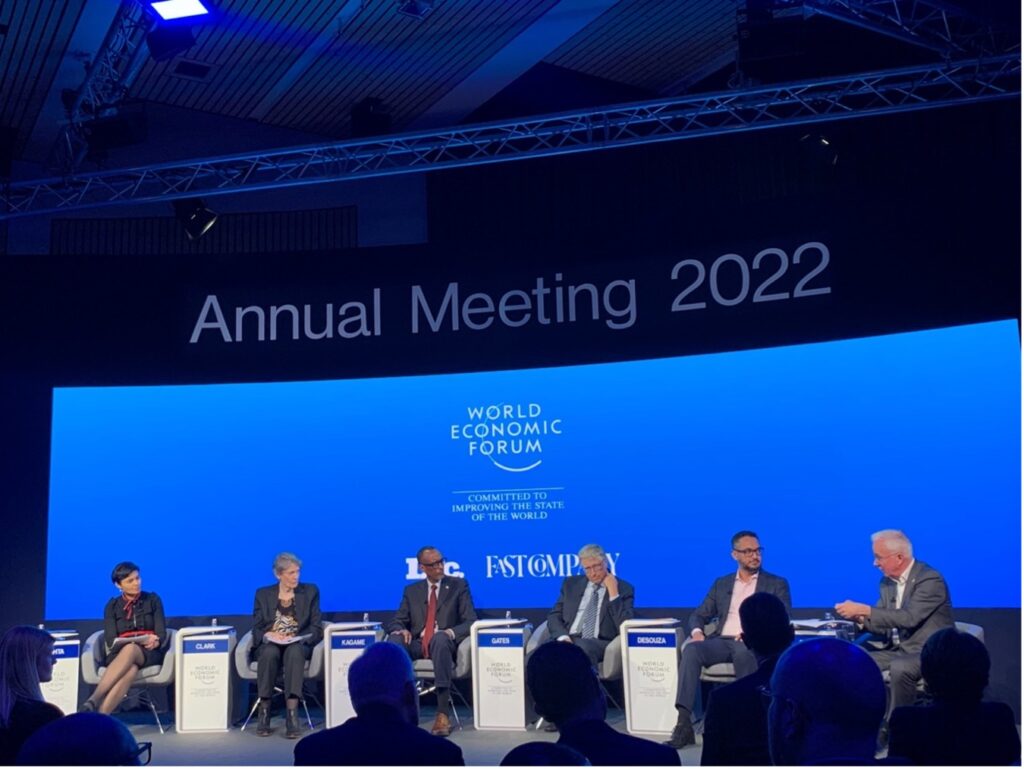 Each day started with an early morning bus ride with the surreal alpine views to the meeting grounds. As I walked through the halls of the Davos Congress Centre, I couldn't help but be struck by the diversity of the attendees. There were leaders from all sectors, including government, business, and civil society, as well as young people from all over the world. The energy in the room was palpable; everyone was engaged and eager to find solutions to the pressing economic and social issues of our time. The meeting brought together nearly 2,000 participants, including 50 young delegates from the Global Shapers group, the first post-pandemic.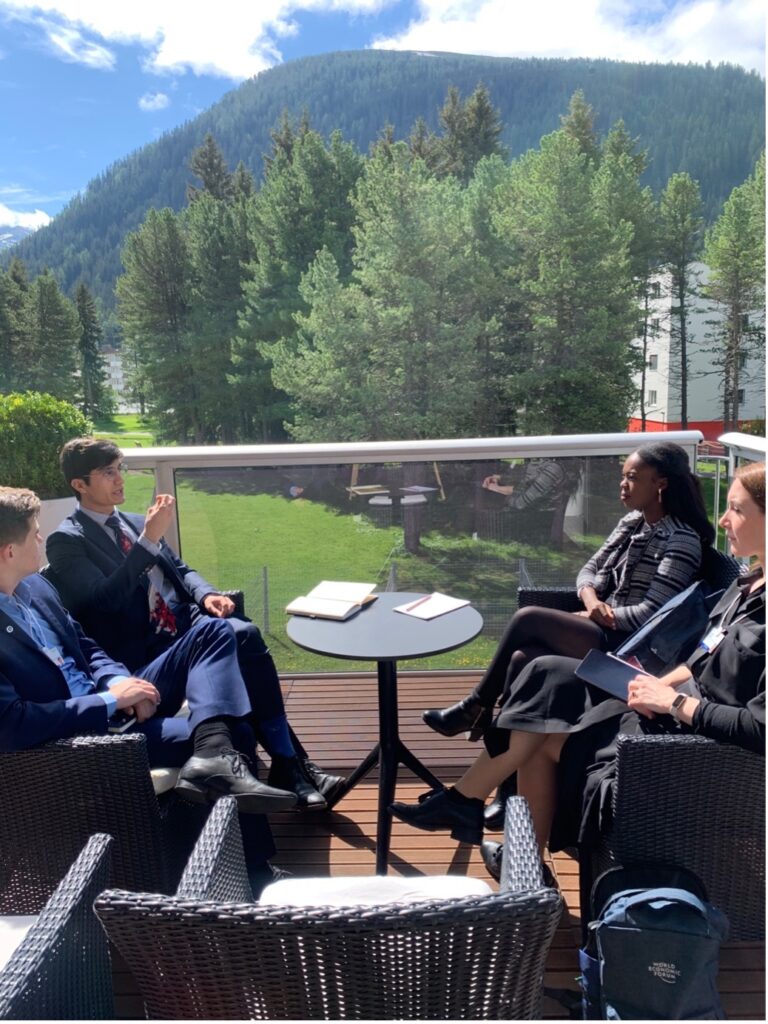 It was inspiring to witness young leaders at the meeting boldly question political and business leaders and posit their own opinions. The World Economic Forum itself, over the past decade, has worked hard to center youth voices through its initiative, Global Shapers Community.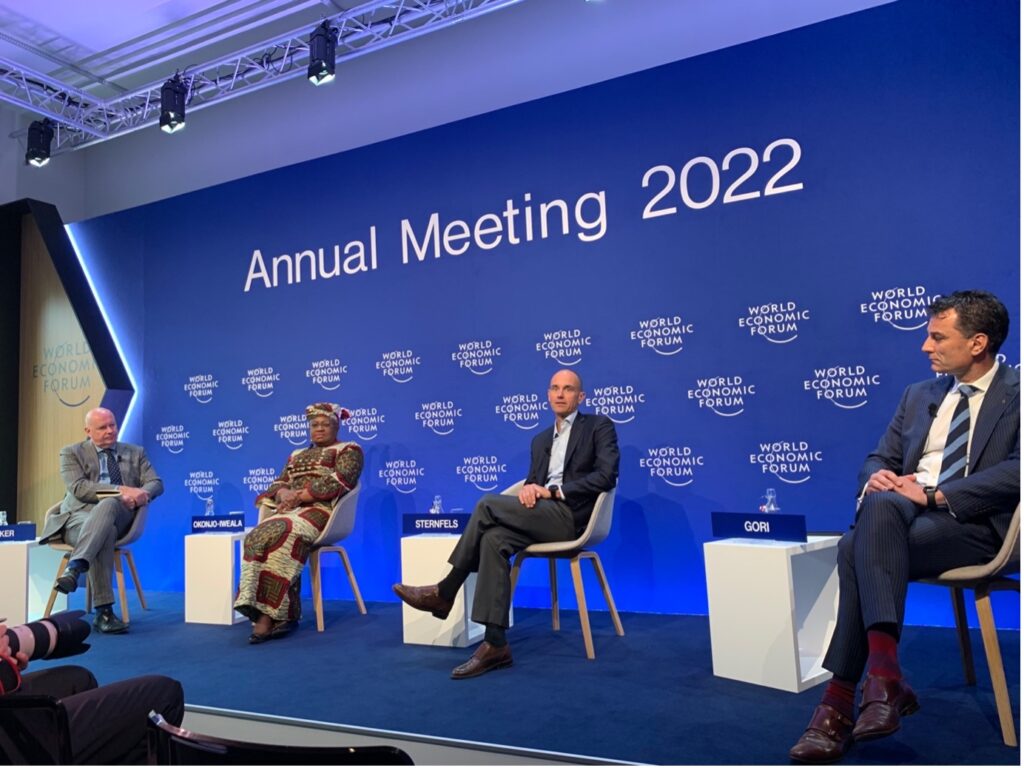 Given my keen interest in talent development and training the next generation of leaders, I attended many sessions on the subject. A panel, "Accelerating the Reskilling Revolution" was particularly insightful. Indeed, the job market across many industries is being disrupted by technology and advancement in AI and machine learning.  There was an intriguing conversation on post-pandemic recovery and resilience. The key takeaway for me there was the need for organizations and whole systems to reconsider and redefine what resilience means, and the need for preparedness and equity at the center of such efforts.
Another panel of fellow Global Shapers on "Tackling Youth Mistrust" was also impactful in shifting even my own views on intergenerational leadership engagement with youth and restoring trust.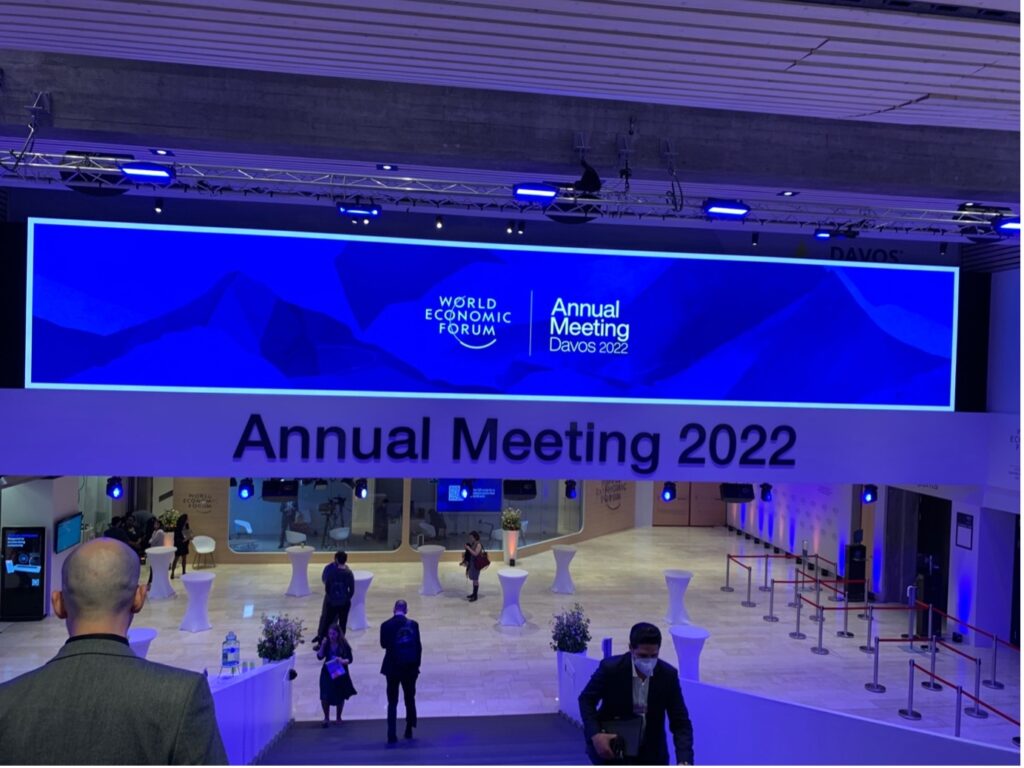 Davos 2023, "Cooperation in a fragmented world"
Building on last year's theme, this year's is timely and important. As I reflect upon the previous meeting, I also ponder on the upcoming meeting. Even though I'm not attending in person, I will be following the event and conversations. I'm interested in learning about and following the conversations this year on reshaping education and reskilling and upskilling. I am interested in learning about the progress that was made with commitments and declarations from last year's meeting.
The World Economic Forum annual meeting was not only a great opportunity to learn and network, but also an opportunity to experience how swiftly conversations change and improve when youth are given a voice and a seat at the table. Young people, indeed, are not just the leaders of tomorrow, but they are the leaders of today.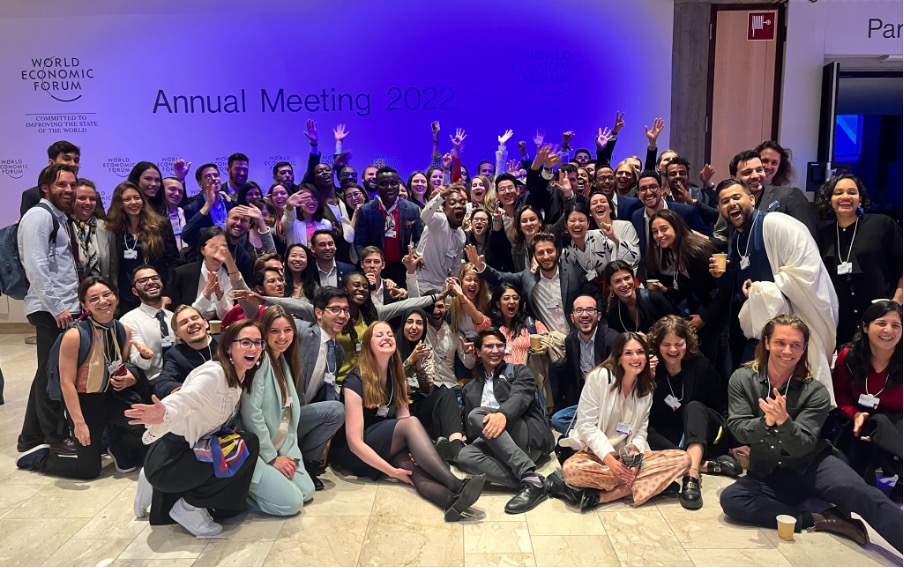 At Hult, in our work of bridging the gap between industry and education, and training the next generation of leaders, we play an important role in reshaping education.
The education field has always been of interest to me, stemming from my volunteer experience working with orphans during college. I saw first-hand the challenges these children faced, not just with basic needs like clothing and shelter, but also with access to developmental education that focuses on emotional stability and cognitive development. Without these skills, many struggled in school. This experience solidified my belief that all children, regardless of their background, deserve access to quality education to help them succeed in life. This is what continues to inspire me.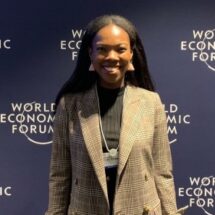 Salomey Ampadu
Salomey, a graduate of Hult's Master's in International Business Class of 2017, founded MEYFUND Foundation to empower underprivileged children through quality education, after witnessing severe gaps within Ghana's orphanage system. Outside her work with MEYFUND, she was a career advisor at Ashesi University in Ghana; a renowned university that aims to educate ethical and entrepreneurial leaders in Africa. Salomey currently leads corporate relations for Europe at Hult International Business School's London graduate campus for increasing student employability and bridging the gap between industry and education. Her vision is to create equal opportunities for marginalized children to broaden their horizons.
Related posts