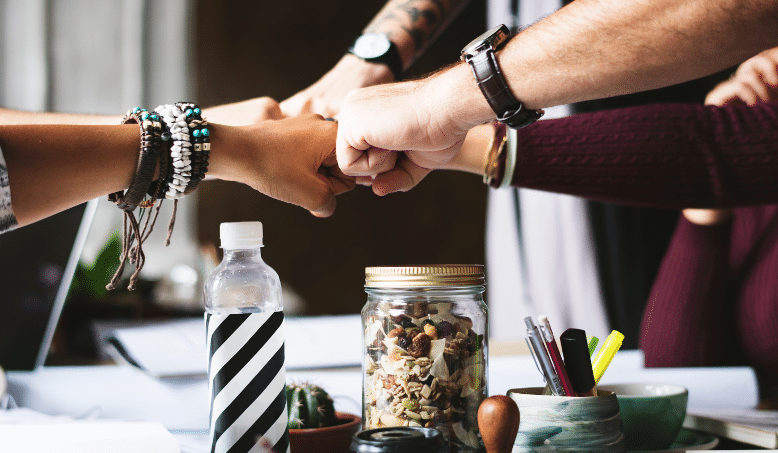 Teams are set to play a critical role in the organization of the future.  In fast-moving markets, traditional hierarchical structures are giving way to agile teams that can respond quickly to new challenges, solve problems and innovate at speed.  In a new book, faculty Mike Brent and Fiona Dent from Hult's Executive Education campus, Ashridge, look at the challenges this poses for team leaders and give advice on how they need to respond.
1. The march of the Millennials
Generation Y employees will play a big part in the teams of the future, so it's important for team leaders to understand how to get the best out of them.  Our research shows that Millennials want challenging and interesting work, flexible working patterns and frequent praise.  They want informal, friendly relationships with their managers, and for their bosses to share their knowledge and experience with them.  They are digital natives who have grown up with technology and expect to be able to use it to its fullest extent in the workplace.  Much of this is alien to team leaders, who have grown up against a more hierarchical, slow-moving backdrop.  Trying to force Millennials into what is rapidly becoming an outdated mode is futile.  If leaders want to get the best out of their Generation Y team members, they need to tap into what motivates and engages them.
2. Multi-generational teams
The typical team of the future will be made up not just of different cultures, but also different generations.  Demographic changes, coupled with changes in pension legislation, mean that 'Baby Boomer' employees will be working well beyond traditional retirement age.  The challenge for team leaders will be to get the generations working together harmoniously.  Over 50s will need to adjust to new ways of working, embrace new technologies and come to terms with the fact they may be reporting to people from a less experienced, younger generation.  Millennials will need to focus on developing relational and interpersonal skills so that they can work effectively with older colleagues and learn from their knowledge and experience.
3. New ways of working
The world is changing too quickly for us to be able to ignore the collective intelligence of the team. What this means is that the way teams work together and are led is set to change radically in the future.  Instead of teams having a single leader who is in charge, every single team member will have to develop the ability to both lead and follow.  Team leaders and team members will have to develop their skills in areas such as facilitation, motivation and managing change.    The ability for teams to learn on their feet is vital.  The environment is changing quickly and the capacity of teams to learn new skills and adapt needs to keep pace.
4. Networks of teams
In the future, it's likely that everyone will have a network of teams to which they belong.  Research suggests that already, only 38 per cent of companies are organized by function, so we will see more and more cross-functional, multi-cultural and virtual teams.   Teams will be forming and disbanding more rapidly as business needs change.   Team leaders will have to develop the ability to create teams, get them performing effectively and then disband them on a positive note.  They will also have to be skillful in their ability to collaborate, flex their style and relate to a wide range of people – and to equip their team members to do the same.   Team-based rather than individual reward is also becoming more common.  This is a highly emotional area that will demand a step change in attitude and approach and real skill on the part of the leader.
5. Building engagement
Engaged teams work more effectively.  Research by Gallup shows that engaged employees have 22% higher productivity, 65% lower turnover and 41% fewer defects.  At a time when employee engagement is at an all-time low, the challenge for team leaders will be how to keep team members engaged.  Having a strategic vision and being able to translate this into clear objectives is key to success.  People need to understand why what they do matters, and how it fits into the bigger picture.  Leaders also need to make sure people feel valued and appreciated for their efforts and to show an active interest in team members, their aspirations and what drives them.
'The Leadership of Teams:  How to develop and inspire high-performance teamwork', Mike Brent and Fiona Elsa Dent, part of the Bloomsbury/Hult series, 2017.
---
If you would like to find out more about our business programs, download a brochure here.
---
Grow your leadership capabilities with an MBA in international business at Hult. To learn more, take a look at our blog A new model for leadership development in the 21st century, or give your career a boost with our Masters in International Business. Download a brochure or get in touch today to find out how Hult can help you to learn about the business world, the future, and yourself.

Erika Lucas
Erika Lucas is a staff blogger and communications specialist in the research team at Hult. A journalist and PR professional, she has written widely on subjects ranging from leadership and management to personal development and learning.
Related posts