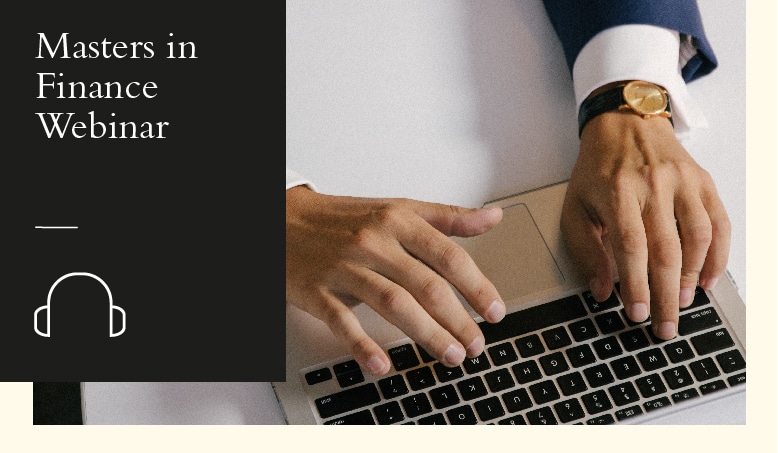 Find out more about Hult's Masters in Finance program. Hear from Hult Professor, Tom Porter and Associate Dean Clarissa Quintanilla as they introduce you to the program, share their personal experiences, and take questions from prospective students in this interactive webinar.
---
About Dr. Tom Porter
Dr. Tom Porter is a Professor of Accounting at Hult. Tom brings over thirty years of professional accounting experience into the Hult classroom. After receiving his Ph.D. from the University of Washington, he taught at Boston College then worked at the Financial Accounting Standards Board. Most recently, he was vice president at NERA Economic Consulting where he provided expert witness services on accounting-related matters in commercial litigation. Tom studied for his PhD at the University of Washington.
About Clarissa Quintanilla
Clarissa is an Associate Dean of the postgraduate campus in Boston. Clarissa earned her MBA degree at Harvard Business School and her college and postgraduate experiences reflect her dual interests. She studied business, but also started the Latino Student Organization on campus. After graduation, she worked at Edward Jones "because I was interested in its community-based distribution system." After two years with the company (working in its Rotational Development Program and in marketing), she joined the Peace Corps.
---
About Hult's Masters in Finance
Hult's one-year Masters in Finance degree teaches you both the language of business and the tactical financial skills needed to make an impact in corporate finance and international accounting. With our Masters in Finance program, you will learn to make smart financial management decisions that maximize company value, limit risk, and optimize financial performance. With business at its core, your degree has been designed so that you learn to work in cross-cultural teams, develop your unique leadership skills, and understand how you can shape the future.
Find out more: Download a brochure
Accelerate your financial career and boost your earning potential with a Masters in Finance from Hult. To learn more, take a look at our blog 7 steps on the road to success, or get into wider business with a Masters in International Business instead. Download a brochure or get in touch today to find out how Hult can help you to explore everything about the business world, the future, and yourself.
Related posts