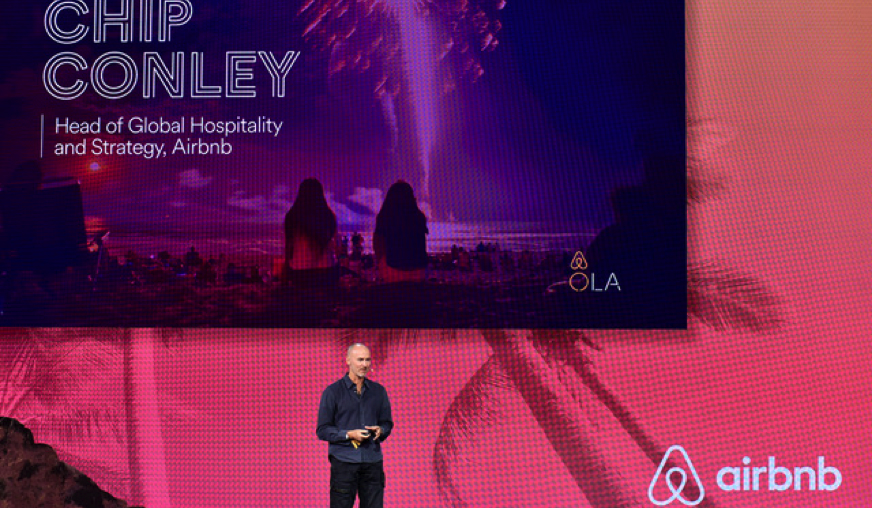 After running his own successful boutique hotel company for close to 25 years, baby boomer Chip Conley was invited by Airbnb's millennial CEO and co-founder to join the company as head of global hospitality and strategy.
In this webinar, Conley shares his lessons for how to repurpose a lifetime of experience and wisdom to stay not just relevant, but indispensable, in the second, third, or fourth act of our careers— and become a catalyst for society to embrace age like any other diversity.
Chip Conley is Head of Global Hospitality and Strategy at Airbnb and is a regular collaborator with Hult. Chip was the client for Hult's first Real-time Research project, for which students delivered a product that was instrumental in accelerating Airbnb's go-to-market strategy. The lessons in this webinar  on staying relevant at all stages of your career are explored in from his latest book: Wisdom@Work: The Making of a Modern Elder
Read Chip Conley's blog on the advice he wishes he'd been given at 10, 20, 30, 40, and 50 years old
Grow your leadership capabilities with an MBA in international business at Hult. To learn more, take a look at our blog A new model for leadership development in the 21st century, or give your career a boost with our Masters in International Business. Download a brochure or get in touch today to find out how Hult can help you to learn about the business world, the future, and yourself.
Related posts