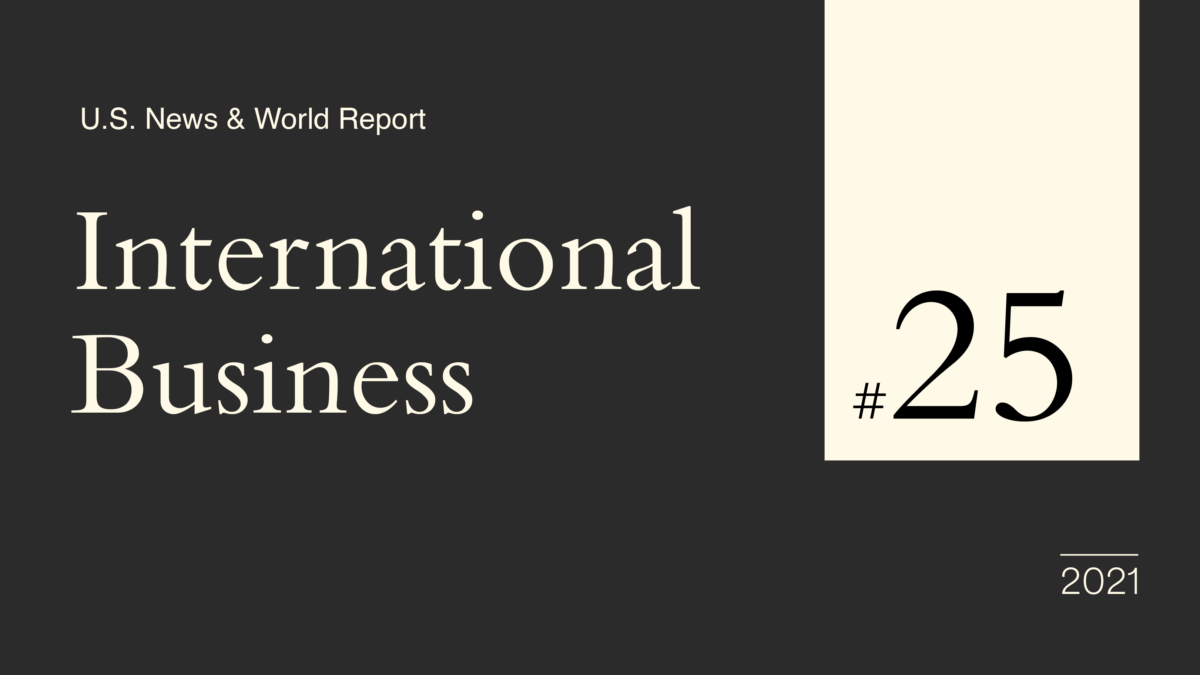 Trailblazing is what we do best at Hult, and our rankings are no exception. We're excited to announce a massive achievement for our undergraduate program—the U.S. News & World Report ranked Hult #25 in the international business category.
President of Hult's undergraduate program, Shane Steffens, had this to say regarding this latest recognition:
"Making it into the international business category is a first for Hult and a massive achievement. Gaining recognition on such an acclaimed list in such a short time and coming in at #25 supports our school's mission to be the most relevant business school in the world. It also pushes us even more to continue to innovate and prepare our students for a career on a global scale."
The U.S. News ranking methodology uses 17 measures of academic quality to calculate the positioning of each school. These include average class size, student satisfaction, and student-faculty ratio, amongst others.
This is a huge achievement for Hult as it's the first time we've been ranked by the U.S. News & World Report's acclaimed ranking list for international business. With five campuses spanning the globe—Boston, San Francisco, London, Shanghai, and Dubai—and a diverse student body made up of over 140 nationalities, Hult commands a vast international footprint.
Given the global reach of the US News & World Report and its powerful presence within the education sector, we're proud of every student, faculty member, alum, and individual within the Hult community that continues to take our school from strength to strength; and help us to achieve these outstanding achievements.
Our students and alumni are to thank for our continuing success—here's what some of them had to say about their Hult experience:
"Before coming here, I put limits on myself. I didn't know what skills I had because I'd never had to put them into practice. Here, everything changed. We're encouraged to dream big, step out of our comfort zone, and achieve our aspirations. With the help of this incredible global community, I've overcome every challenge—and become the best version of myself."
Hajar Bouazzaoui
Moroccan
Class of 2022
"Working with people from different cultures helps me to see things from another perspective. It's given me the skills to work in a diverse environment that can be applied to my future career. To me, the school's biggest strength is its openness to the world, and this is exactly the mindset I want to apply to my future in business."
Thomas Morin
Canadian
Class of 2022
Our undergraduate program has been redesigned for 2022 to reflect the real world of global business more closely than ever and give students the skills to thrive in a rapidly changing international environment.
Related posts