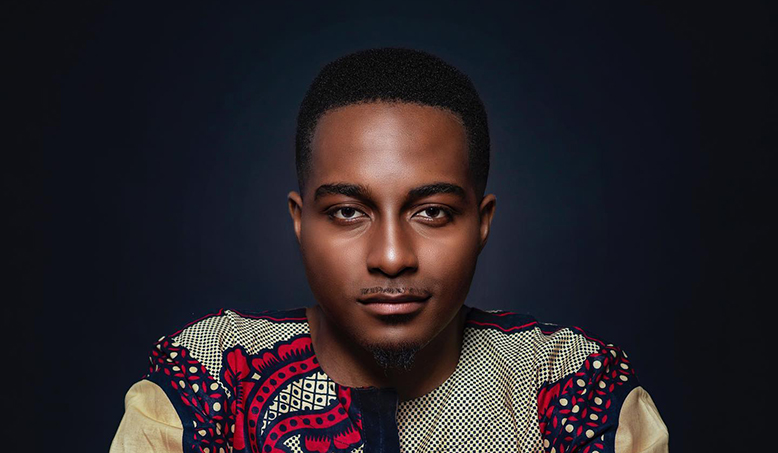 There's a responsibility that comes with being an entrepreneur, especially an African American entrepreneur. It truly is a privilege that is to be honored and revered as such, because so many have paved the way for us with their literal blood, sweat, and tears. I have been gifted countless examples of what I should and should not do, based on the journeys of my predecessors. Am I perfect? Absolutely not. Do I make mistakes? Quite often. Nevertheless, each day that I wake and I physically feel well enough to grind, that is exactly what I do, and will continue to do, as long as I have breath.
I view entrepreneurship as discipleship and as a service to my Creator. My ability to study the art of business and entrepreneurship, and to transform that knowledge and sheer willpower into tangible results via products and services that help people feel better about themselves, is a powerful gift that I will never take for granted.
I believe in us
I have personally witnessed the transformative power of education in both my life and in my family's life. I am the last born son of Nigerian immigrants, and I've seen my parents battle many injustices on many fronts, both accruing accomplishments and making mistakes along the way. Access to education and capital are direct impact options that we, as a society, can leverage to help lift millions out of poverty.
Many of my African American business associates were unable to secure a PPP or disaster assistance during the ongoing COVID-19 global pandemic. I am thankful for the strides that have been made in recent years for many business owners in the US and I'm hopeful that there will continue to be progress regarding minority-owned businesses with the recent change in government administration. I have so much faith in our collective ability to create and build businesses that will bring tangible financial progress to our communities. The thirst for entrepreneurship and business knowledge is palpable in the African American community, and many trailblazers have set examples that we can follow.
The thirst for entrepreneurship is palpable in the African American community.
In my industry—beauty and cosmetics— alone I've witnessed Richelieu Dennis grow Shea Moisture from a $20M USD company in annual sales, to selling his jointly-owned brand to Unilever for a reported $1.7B USD (Link 5). I've also witnessed countless stylists, nurses, barbers, and blue-collar citizens become millionaires and multimillionaires from the natural hair movement. With additional targeted investments and low-interest loans, I am confident that Richelieu's story will become more norm than anomaly. Even in hip-hop music, numerous artists have embraced and acknowledged entrepreneurship as a primary pillar of their success. My favorite artist, Nipsey Hussle, speaks on the values of business and entrepreneurship in his music, and I leverage his creative expression as both motivation (check out his song Dedication) and for comfort (listen to I Don't Stress) when things inevitably get rough.
Entrepreneurship saved my life
Entrepreneurship changed my life for the better—it literally saved my life. I suffer from sickle cell anemia, the most common genetic blood disorder in the United States. It's a disease characterized by chronic pain and tissue damage. I have spent many weeks hospitalized throughout my youth, and I have nearly succumbed to the disease on at least three occasions. In the year 2009 alone, I spent six out of 52 weeks in the ICU (intensive care unit); the most critical unit designation given at hospitals for patients that require a one-to-one nurse to patient ratio to enable constant care and supervision. That's not to mention the additional weeks spent hospitalized in other hospital units. Needless to say, by the spring of 2013, I was completely overwhelmed and depressed regarding the status of my health and quality of life.
I suffer from sickle cell anemia, the most common genetic blood disorder in the United States.
The previous year, my sister Obia and I co-Founded OBIA Naturals, a natural hair and body care brand that predominantly targets multitextured haired women. Early in our journey, we attended the World Natural Hair Show, a major industry and consumer goods event, in which our startup desperately needed to participate and muster up a solid showing. I had recently stopped working as a floor nurse (I fell in love with nursing as a child, due to my frequent hospital visits) because I could not physically handle the 12-14 hour shifts. Needless to say, driving 12 hours to Atlanta to attend the show and then conducting a two-day (12+ hours per day) trade show, and then driving back to Dallas was not the best idea. I found myself in the hospital, again, and I missed a critical event the following weekend. It was at that moment, that I submitted to the power and process of entrepreneurship, and I accepted its purpose in my life.
I realized that I could not live as I had been living, and expect to achieve success in business simultaneous—something had to give. I changed my lifestyle and habits, and I complied with my prescribed medication and diet regimen (save for candy, I have the biggest sweet tooth, and I'm still working on that). This upcoming May will mark eight years since the last time I was hospitalized, and I credit having something "bigger than me", leadership via entrepreneurship, as the flashpoint to my current journey. Since that time, our products have been distributed in over 20 countries, and sold in stores at the following national and international retailers: JC Penney, Target, Walmart, CVS, Bed Bath & Beyond, H.E.B, and Albertsons to name a few.
Hult is a critical step on my journey
Even though we achieved remarkable success in a relatively short amount of time, I still knew that I was missing key fundamental business knowledge and skills. These "holes" have led to five and six-figure mistakes, at various points, respectively. I have an endless drive to improve, and Hult was the place where I gained that knowledge in real-time, in a relevant setting taking into account the constantly changing field of business and entrepreneurship. The coolest part: I know that, after my Dual Degree, I can keep coming back to Hult to expand and refresh my skillset every year with my alumni "elective for life" for as long as I want. And trust me—I'll be back!
---
Entrepreneurial spirit is an urgent requirement for the business leaders of tomorrow. Whether that spirit needs further development or just an outlet for its abundance of ideas, Hult has two master's programs that can help. If you plan to spearhead socially-responsible changes in the world then our Master's in Social Entrepreneurship is for you. Or if blazing a trail through the competitive marketplace of ideas is what you were made to do, you need our Master's in Entrepreneurship and Innovation. Both programs are now open for applications for a September 2022 start, so apply now to secure you place.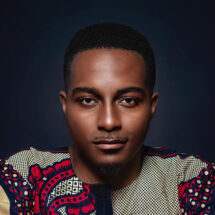 Omini Ewah
Omini Ewah is an award-winning registered nurse and entrepreneur, with a manufacturing and fast-moving consumer goods background. Omini is a native Nigerian-American and offers support to those who suffer from a genetic blood disorder, sickle cell anemia, which he suffers from too. Omini is currently enrolled as a graduate student at Hult International Business School, where he is scheduled to complete both a Masters in Business Administration, and a Masters in International Marketing in 2021, and 2022, respectively.
Related posts