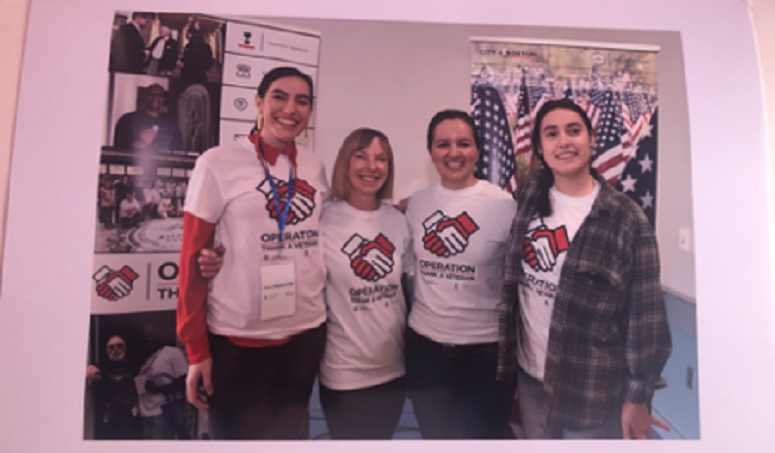 Networking can be intimidating. Especially when you're in a foreign country, speaking a foreign language, trying to get into a totally new industry than the one you used to work in. Some people might do a ton of research before going to a networking event. Or practice over and over their one-minute elevator pitch. In today's networking story, I'll show you the simplest but most powerful and infallible tool that you can use to create powerful connections. My classmate Gaby is even going to share her step-by-step guide to implementing this secret tool. Are you ready to find out?
It all started as a New Year's Resolution
Gaby Manzano is probably one of the most energetic, fun, and motivated people in our MBA class. She tackles any assignment, team presentation, and business challenge with a laser focus and a willingness to learn that inspires everyone around her. However, she wasn't always like this. "As part of the second half of the MBA program, I decided to make a New Year's resolution: attend two events per week. The goal: build a strong professional network in Boston before rotating to the Hult Shanghai Campus for Module D. The tool: myself and my Hult business cards. I was motivated and I had a plan" Gaby remembers.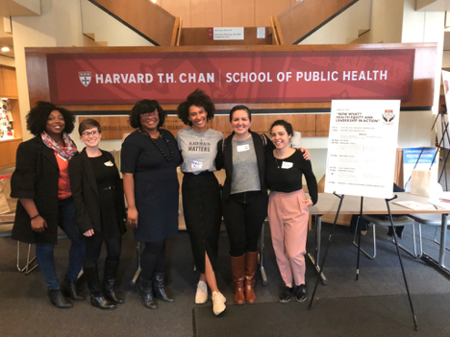 The secret tool
As Gaby started attending events, both on- and off-campus, she discovered the key for starting conversations: saying hi and listen carefully. "People tend to think that they must pitch their story the second they introduce themselves to new people, but that's not what worked for me. It's easier to create a connection if you are truly interested in what the other person is trying to communicate. Entrepreneurs, professionals, students, and people, in general, are willing to share their stories."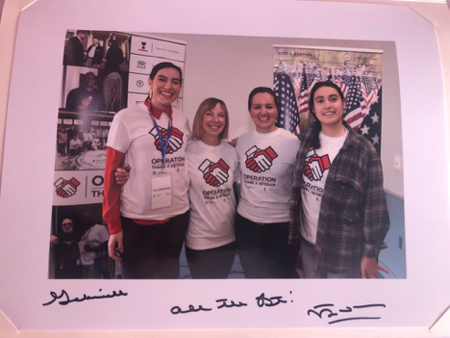 Step 1: Say hi and introduce yourself
The first step in Gaby's proven networking methodology is saying hi, introduce yourself and ask the other person's name. That will help you build confidence to start a conversation with a question. Gaby's favorites are How are you doing today? How did your day go? "You'll start to see how people relax and start opening up to you. You just have to listen and be present in the moment. Smile, because it helps to eliminate the awkwardness and will make you appear more approachable."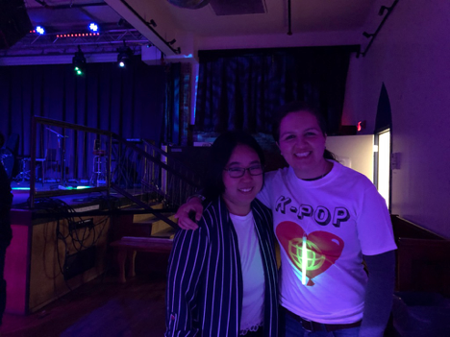 Step 2: Find out why they're at the event
"Try to keep the conversation very casual and simple. Avoid trying to sound super smart, shooting complex questions, never focus the conversation on yourself. Instead, try to understand what motivates them to be at that particular event or try finding any common topic of interest. Food and travel are always great topics to keep conversations fun and casual."
Step 3: Always refer to them by their name and follow up
"By referring to people by their name you'll make them feel important and show that you're a good listener. If it's hard for other people to pronounce your name, that's an excellent cue to hand them your business card. It will feel natural rather than forced. Then, the same day or during the following couple of days, send them a thank you note or a 'nice meeting you' email. That will open the channel to stay in touch with your new connection.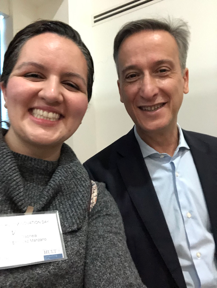 The results
If you're not yet convinced by not of the effectiveness of Gaby's methodology, you'll definitely be applying it when you know about the amazing results she has experienced. "I was invited to volunteer for the 'Thank a Veteran' event, where I got to meet the Mayor of Boston, Martin J. Walsh. I got invited to concerts, plays, conferences, and other amazing events. I invited people that I met on conferences to attend as speakers and panelists at school.  And I even met IBM's VP, Geraldo Cavagnari. And everything started with a smile and a "hi." Remember to always be thankful to people who share their time, stories and knowledge. My favorite quote after many conversations and networking events is: 'Let me know if I can open any doors for you.' The more honest and truthful you are to people, the more doors are opened for you."
This is the fourth of a six-part series. Part 5, How to ask for help, will be published next week.
---
Ready to unlock the best version of you? Download a brochure now.
Luis Olguin
Luis Olguin is currently enrolled in the Hult MBA program in Boston. Upon completion, he will pursue a Dual Degree in Business Analytics in San Francisco. Before coming to Hult, he worked as a Capital Markets and Accounting Advisory Senior Consultant for PwC in his native Mexico. His interests include venture capital, fundamental and technical analysis, corporate finance, portfolio management, and the application of big data to analysis in finance.
Related posts