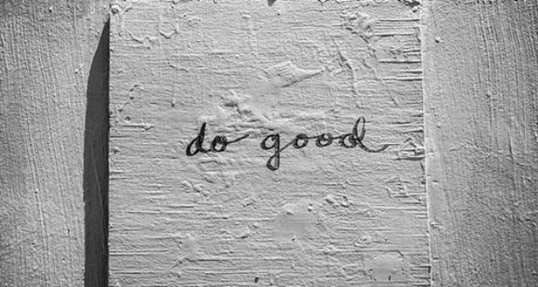 Social entrepreneurship blends traditional capitalism with the imperative to address the planet's most pressing problems. And even if you are already familiar with the term and concept, you may not know that we can attribute full credit to one person for articulating what it is exactly: Professor Gregory Dees. In 1998, the professor of business published an article titled "The Meaning of Social Entrepreneurship," and it essentially set the foundation for what social entrepreneurship means as a field of study today.
As for why this area of study—and legitimate career path—has become so incredibly popular, all we have to do is read Dees own words to understand why social entrepreneurship first began gaining traction in the business community 16 years ago. He wrote, "The idea of 'social entrepreneurship' […] combines the passion of a social mission with an image of business-like discipline, innovation, and determination […] Many governmental and philanthropic efforts have fallen far short of our expectations. […] Social entrepreneurs are needed to develop new models for a new century." He identified a strong societal need (filling the gaps left by government and philanthropic enterprises) and a new approach to address that need in a clear and concise way.
Dees acknowledges that social entrepreneurship, as a concept, is nothing new. He states in his article that "we have always had social entrepreneurs," even if we didn't use those two words to describe the core philosophy behind it, or the people engaged in it. But Dees also offered up the notion that social entrepreneurs are essentially "change agents in the social sector" in these five critical ways (which I have modified slightly for this post):
• "They adopt a mission to create and sustain social value (not just private value);
• They recognize and relentlessly pursuing new opportunities to serve that mission;
• They engage in a process of continuous innovation, adaptation, and learning;
• They act boldly without being limited by resources currently in hand, and
• They exhibit heightened accountability to the constituencies served and for the outcomes created."
Just 10 years ago, six years after Dees first published his article, Simoney Kyriakou writes in the article "Social Entrepreneurship and the MBA" that students may have typed the term "social entrepreneurship" in a web browser only to come up with a thousand or so hits. But not anymore: "Today, that figure is nearer 100 million," writes Kyriakou. Why the huge difference? Some postulate that social entrepreneurship's popularity surge has a lot to do with the financial crisis a few years ago. In 2010, a survey conducted by GlobeScan showed that 53% of Americans said they still believed in the free market system, which was much lower than the 80% who asserted their confidence in the system when surveyed in 2002.
As the dust from the economic collapse settled, people—from economists to consumers to business leaders—looked for the root causes of the crisis, and it prompted some introspection. Born out of this were debates and discourses that took a closer look at concepts like ethics, finding meaning in one's work, and philanthropy. At the same time, academics and economists were gathering data that showed that social entrepreneurship can work as a business model—and that data has only grown. Writes Kyriakou: "Time has enabled the collation of measurable results that prove social enterprises can be both profitable and socially effective."
Business schools have listened to students and developed curricula to address the subject area, especially as students have elected to incorporate elements of social entrepreneurship in their career aspirations, or follow the path completely—wherever it leads. But perhaps there should be a few more caveats in the classroom as to what can lie ahead. Writes Kyriakou: "Incorporating social entrepreneurship into MBAs has given many students the skills they need to put their ideas into action. However […] An MBA is not a pass to immediate success. Graduates will still face issues such as debt and some will fail." The rules of business still apply, even if part of a business' vision is to "do good" and find solutions for impossibly complex problems.
Still, caveats need not throw water on the fire. In their article "The Rise Of Social Entrepreneurship Suggests A Possible Future For Global Capitalism," Richard McGill Murphy and Denielle Sachs write that the collaborative approach inherent in social entrepreneurship "offers intriguing hints about how enterprises of all sizes can deliver value for themselves and society." They quote Pamela Hartigan, director of the Skoll Centre for Social Entrepreneurship at Oxford University as saying, "social entrepreneurs are mad scientists in the lab." They're harbingers of new ways of doing business." Professor Dees probably knew he was onto something back in '98, but he probably didn't know it would grow into the dynamic, problem-solving field it's become.
Picture courtesy of Flickr's Potential Past.
---
If you would like to find out more about Hult's global business programs, download a brochure here.
---
Grow your leadership capabilities with an MBA in international business at Hult. To learn more, take a look at our blog Opportunities and entrepreneurial spirit: Looking at Africa's role in the global economy, or give your career a boost with our Masters in International Business. Download a brochure or get in touch today to find out how Hult can help you to learn about the business world, the future, and yourself.
Related posts