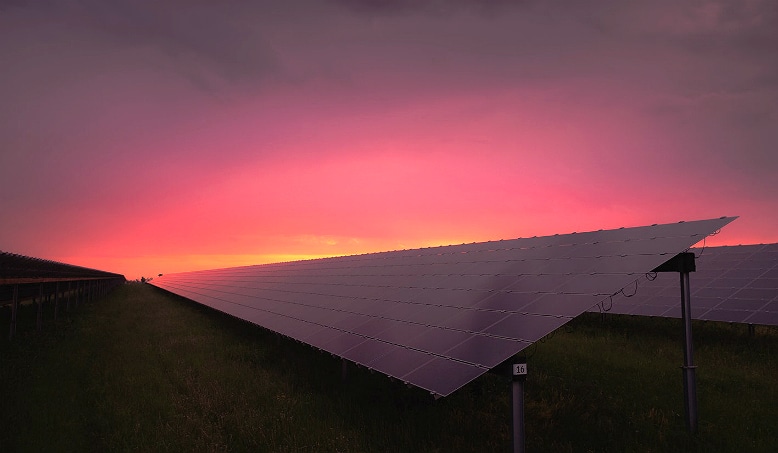 Entrepreneurship, innovation, sustainability, and business for social good are themes embedded into all degree programs at Hult International Business School. Hult graduates go on to use the lessons learned in the classroom to reorient and transform their careers. And for graduates returning home to or doing business in Africa, these themes have a particular resonance in 2018.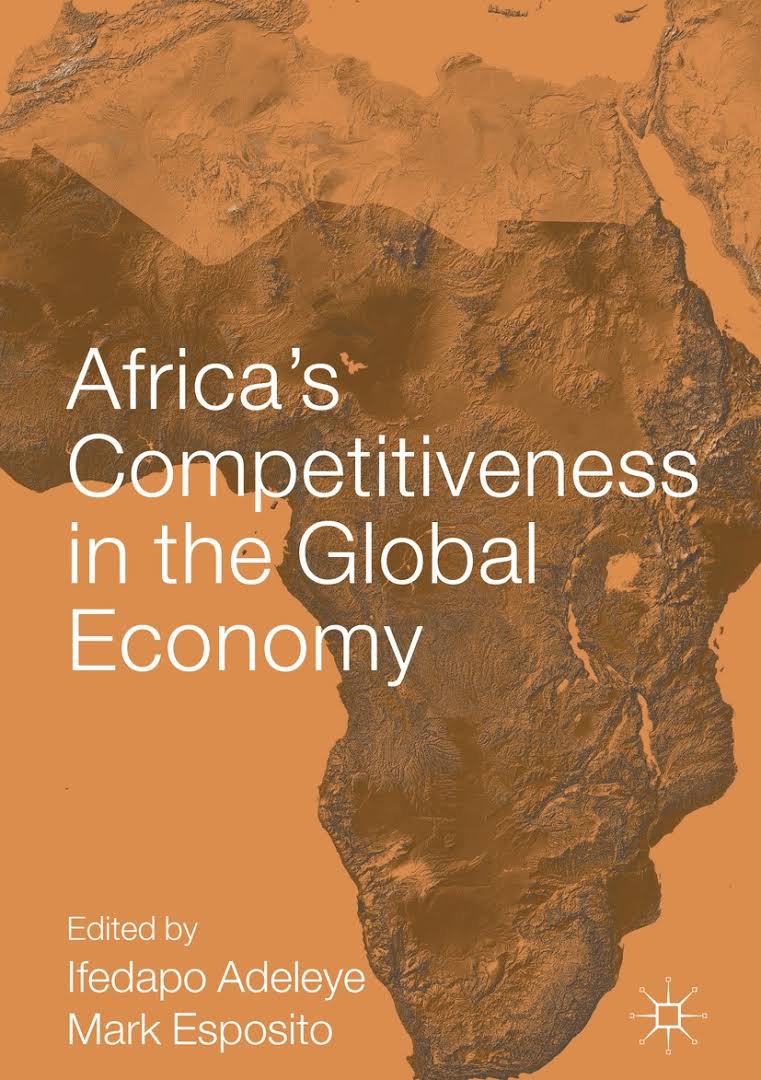 Professor of Global Economics, Dr. Mark Esposito, co-edited and contributed to the recently published book Africa's Competitiveness in the Global Economy, with Ifedapo Adeleye. The book highlights the key opportunities and challenges facing African firms, industries, and nations in their quest to compete successfully in the global economy.
"Africa is going through a period of some of its most substantiated growth," Mark explains. "These days, Africa is what Asia used to be back in the 90s."
According to Mark, there are growing opportunities in an exciting range of sectors and industries across the continent. "Several pockets are developing in the region, which are promising," says Mark. "From the special economic zones of Morocco, to the fresh and democratic rise of a young Tunisia, to the strength of Lagos, and the digitalization of Rwanda—many areas are booming as part of the next big wave of global economic development."
In his own chapter of the book, Mark focuses on the importance of renewable energy in South Africa. "Renewables are our future and Africa has understood this at an early stage of its development," Mark notes. Fostering sustainable energy sources and green business models is playing an increasingly important role globally, and the African continent has made impressive strides in just a short space of time.
"Renewables are our future, and Africa has understood this at an early stage of its development."
"North Africa is testing the possibilities around solar power, while south of the African horn is venturing into hydro-power and distributed household to household energy," says Mark. "It's quite something for a region of the world that, just a few years back, was severely affected by civil wars and famine."
When asked about opportunities for students who may be interested in working in the African market, Mark is confident that a Hult degree can equip them with the skills and mindset to go far.  "The emphasis on entrepreneurship that every Hultian possesses is key to understanding how Africa will develop," Mark explains.
"From open innovation to social entrepreneurship, the continent is buzzing with potential for Hult graduates to enter this market and use their talent to trigger large-scale opportunities."
"The continent is buzzing with potential for Hult graduates to enter this market and use their talent."
Meet two Hult alumni who have found opportunities to do business—and do good—in Africa.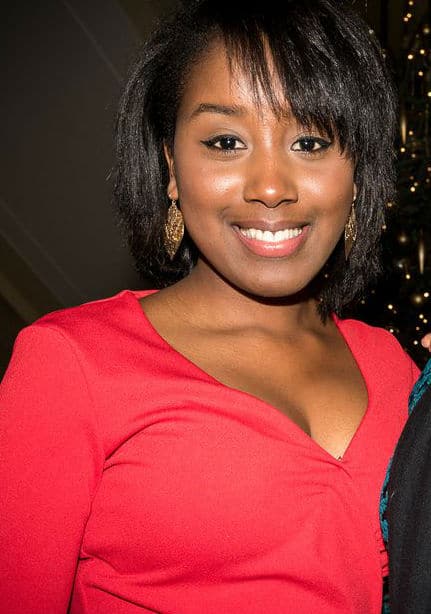 Jolly Ndikumana
Burundian
Grants Intern, International Rescue Committee
Bachelor of Business Administration, Class of 2017
Tell us about your current role at the International Rescue Committee
I assist the grants coordinator with tasks including writing and submitting new funding proposals for IRC Burundi, managing active grants, and sending regular reports to the donors.
My role is based in Burundi, however the grants team has regular interactions with the IRC Regional Offices based in Nairobi and the international headquarters in New York and London.
What was your career goal when you came to Hult?
In all honesty, I had little idea what I wanted to become when I joined Hult. But I knew attending such an international school in a global city like London would give me great exposure.
It's at Hult that I discovered the world of finance. My interest in NGOs came from meeting expatriates in London when I was preparing to move back to Burundi.
Where do you see yourself working in the future?
The two things I enjoy the most are finance and development work. I don't have a concrete idea yet of what role would suit me best. However, I would love to engage in work that covers the African continent.
In the near-term future, I plan to join Barclays' Corporate Banking graduate program in London this August, after completing my internship at IRC.
What opportunities are there for business-minded, entrepreneurial graduates in your home country?
Business in Burundi is in a very rudimentary stage. Given the economic restrictions and slow progress, very few businesses truly survive.
However, the economic stress, low employment rates, and high level of poverty mean that many are forced to become creative and entrepreneurial.
What advice would you give to students in Burundi who might be interested in studying business?
My biggest advice to Burundian students wanting to study business is to keep an open mind and learn as much as you can.
Whether you want to become a professional or a business owner and entrepreneur, it's up to you to bring all your newly acquired knowledge back home (or practice it abroad). You never know what you can become if you are willing to learn.
"Keep an open mind and learn as much as you can while you can. You never know what you can become if you are willing to learn."
---

Oluwaseun Oyinsan
Nigerian
Vice President – Investments, Ingressive Capital
MBA, Class of 2015
What was your career path after your MBA?
Right after graduation at Hult, I went to work in consulting at Forrester, in their Total Economic Impact (TEI) Practice. I later moved to Silicon Valley Bank, working in the Early Stage Practice.
My plan was to work for a while in the U.S. and then do something that would move me back to Africa permanently or occasionally—which is what I currently do.
Tell us about your role at Ingressive Capital
Ingressive is an early-stage venture capital fund that backs tech startups in Sub-saharan Africa. Our four major markets are Nigeria, Kenya, Ghana, and South Africa.
The company is constantly scouting for founders and entrepreneurs with big visions who want to use technology to solve African problems. I'm the VP of Investments, where I lead deal origination and due diligence for selecting the companies that we back.
What's exciting about the startup scene in Sub-saharan Africa? 
The continent is at a critical intersection of an extremely young population, rising mobile and internet penetration, and falling data costs. This presents a huge opportunity for entrepreneurs who are using technology to solve big problems.
With a population of over 1 billion, there is a significant consumer market opportunity.
What specific challenges do African entrepreneurs have?
Like any other space where the opportunity is significant, there are a myriad of challenges.
I'll say that the most common challenges entrepreneurs on the continent face are a lack of access to mentors and the difficulty of accessing capital.
How did your Hult MBA help prepare you for your current career?
The experiential learning approach that Hult uses is a great advantage. The fact that we are exposed to instructors who have real-world experience in the fields they were teaching went a long way in preparing me for the challenges of life after Hult.
What advice do you have for a Nigerian student with entrepreneurial ambitions?
The most relevant advice I would give an up-and-coming Nigerian entrepreneur is to dream big. Dream big in terms of markets, mentors, and impact.
And realize that you are just as smart and capable as entrepreneurs anywhere else in the world.
"Dream big in terms of markets, mentors, and impact—you are just as smart and capable as entrepreneurs anywhere else in the world."
---
 Curious to learn more?
Africa's Competitiveness in the Global Economy is now available on Amazon. 
If you'd like to hear more from Dr. Mark Esposito, please join us for an upcoming Experience Hult event in Asia. Mark will be delivering masterclasses throughout May in cities including Tokyo, Seoul, Taipei, Manila, Jakarta, and Bangkok.
---
About Mark Esposito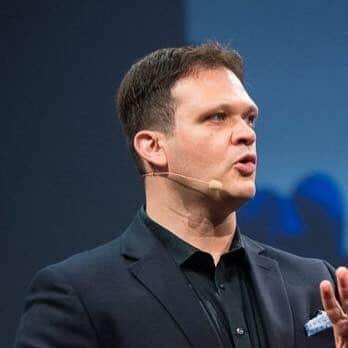 Dr. Mark Esposito teaches Global Economics and Business & Global Society on Hult's MBA, EMBA, and Masters in International Business programs.  He consults in the areas of corporate sustainability, complexity, and competitiveness worldwide, including advising to the United Nations Global Compact, national banks and governments, and NATO. Mark holds a PhD in Business and Economics from the International School of Management.
Follow Mark on Twitter: @Exp_Mark
Grow your leadership capabilities with an MBA in international business at Hult. To learn more, take a look at our blog Why every leader needs a growth mindset, or give your career a boost with our Masters in International Business. Download a brochure or get in touch today to find out how Hult can help you to learn about the business world, the future, and yourself.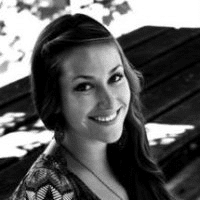 Katie Reynolds
Written by Hult contributing blogger Katie Reynolds who is a freelance writer based in London. Originally from Michigan in the U.S., she relocated to the U.K. in 2010 to pursue a master's degree at Hertford College, Oxford. Today, she writes on topics including business, higher education, healthcare, and culture.
Related posts