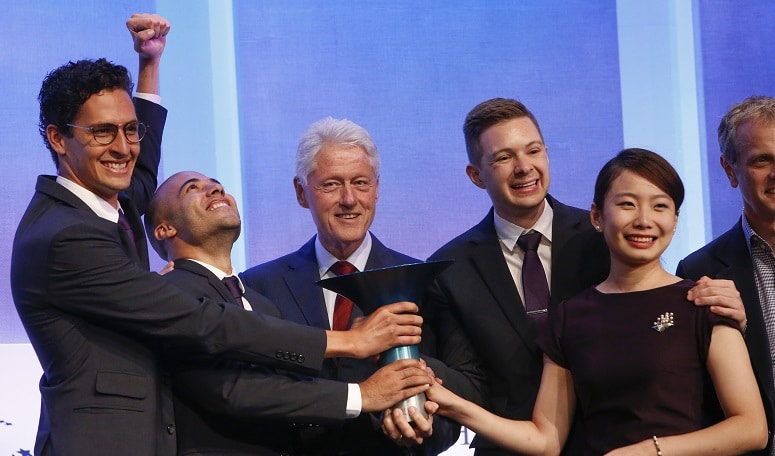 As the Hult Prize Regional rounds draw to a close for 2019, we take a look at the winners hosted on each of our global campuses. This year, student visionaries from around the world are coming together to help solve the global youth unemployment crisis. The call to action is to devise a scalable solution to bring meaningful employment to 10,000 young people. Participants are competing to win USD1 Million prize to put their plan into action. Now, 100,000+ competitors have become just 50 semi-finalists. Read on to find out more about some of the teams that will be heading to Hult's Ashridge campus near London for the final stage – the Accelerator.
Hult Prize Dubai
The first of Hult's global campuses to kick off the regional finals was Hult Dubai. 67 student teams competed for the chance to take their startup to the Accelerator. Team Chance from the University of Sydney won the judges' vote with their online platform to engage and educate using game-based learning.
Hult Prize Boston
Students from around the region joined Hult's Boston campus for the 2-day Regional Summit.
Team Foodle from St Olaf College won the Boston round and are headed to the Accelerator on Hult's Ashridge Campus near London.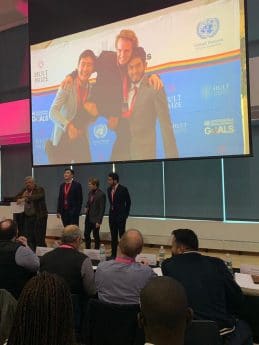 Team Foodle present their winning idea to the Boston judging panel.
Hult Prize San Francisco
Next to take the baton for the Regional Summit was Hult SF Campus. And it was Hult's very own team Silver Legacy who won the judges' seal of approval. Silver Legacy is a peer-to-peer exchange platform pairing disadvantaged youth with older people in need of support.
Hult Prize London
The Hult London Campus announced joint winners for its regional competition. Team AttAIn from University of Oxford and Team ProTeen from HEC Paris. ProTeen have devised Project MAWA, a dual-pronged initiative tackling youth unemployment at the same time as waste management. MAWA trains and franchises young East Africans to transform organic waste into protein-rich livestock feed through the larvae of the black soldier fly.
Hult Prize Shanghai
The last Hult campus to host this year's Regionals was Hult Shanghai. Team Safewheel from the Bangladesh University of Professionals took the regional crown and will join all their fellow semi-finalists at the Global Accelerator in London. There, they'll undergo a rigorous six-week intensive incubator program to put their business models through their paces. This includes pilots, expert coaching, and dotting every "i" to ensure the startup is market-ready. And then all that remains is for the six winning teams from the Accelerator to compete for the USD1 million seed capital at the Hult Prize Finals in New York. To be held as part of the United Nations Global Assembly in September.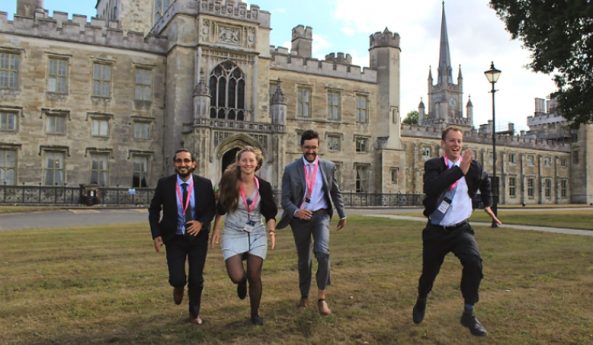 _____________________________________________________________
Find out more about the Hult Prize and download a Hult brochure.

Mel Cloney
Mel is a staff blogger working in London, and is passionate about the Hult journey. Her writing focuses on faculty, academics, and student and alumni experiences. She's a food, scuba, and running junkie with a penchant for all things French.
Related posts