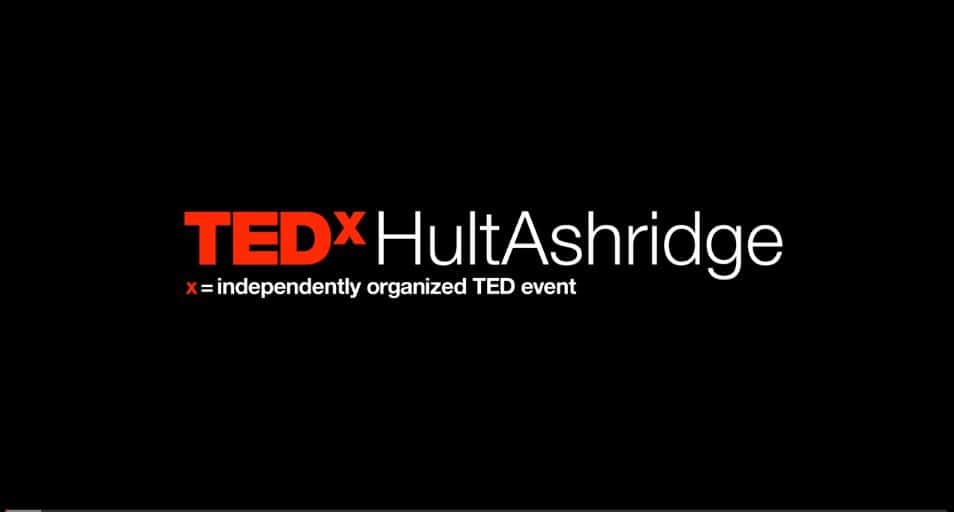 As disruptive innovators, Provoking Change was a fitting theme for the recent TEDxHultAshridge collaboration held at our Ashridge Estate Campus just outside London. Over 15 Hult research faculty from our campuses around the world came together to present TEDx talks on their areas of expertise.
All of Hult's research is primarily focused on tackling two challenges: Transforming Behavior and Creating Disruption. Subjects presented by our experts ranged from the importance of sleep, modern slavery in the supply chain, to philosophy and Artificial Intelligence.
View the TEDx Playlist here to catch all of the talks from the day.
See below five highlights from this inspiring day:
How your power silences truth
Leaders need their people to have the confidence to speak up and deliver sometimes uncomfortable "truths" about what is really going on in their organization. But getting others to open up is as much about you as it is about them. In this thought-provoking talk, Dr. Megan Reitz warns of the three traps we all fall into that have the effect of silencing others. Do you know how scary you really are?
Human values and power in a world of Artificial Intelligence
AI is already being applied to everything from the environment and elder-care to peace-keeping and psychotherapy. But there is a potential dark side. One of the key issues facing industry today is the inability of robots to use morals or apply human values to their decisions and interactions. Global Professor of Strategy, Innovation, and Economics Dr. Olaf Groth believes we need to bring global stakeholders together to develop a new Magna Carta to drive transparent governance of AI in the digital age.
Entrepreneurial success and self-confidence through rejection
Professor of Entrepreneurship and former grizzly bear biologist Dr. Ted Ladd explores the role that rejection plays in shaping successful startups. Entrepreneurs who scientifically evaluate their ideas are likely to be significantly more successful than those who rely on instinct alone. And research shows that those who rejected ideas because their hypothesis didn't stack up had an even higher chance of ultimately achieving success. So why is rejection more important than confirmation when it comes to successful entrepreneurship?
Do business schools develop leadership capability?
In this provocative talk, behavioral scientist Amanda Nimon Peters suggests that business schools need to rethink the way they develop leadership behaviors in their students. Typical business school programs are geared up to equipping students with knowledge and assessing them on their ability to demonstrate that knowledge. But knowing is not the same as doing, and there is now widespread acknowledgement that academic success is not necessarily a predictor of good performance in the workplace. Dr. Amanda shares insights from a major research study exploring the steps and time frames necessary for students to improve their leadership behaviors. The results are surprising—watch Amanda's talk to uncover the three key implications for the way business schools should design their leadership programs.
The business of sleep: The wake-up call
If all employees slept for 7-9 hours every night for a year, it could save the UK a staggering £38 billion. In this fascinating talk, Dr. Vicki Culpin highlights the cost to industry of a workforce where staff are under-performing because of the physical and emotional effects of sleep deprivation. She argues that this is a business issue as well as a personal one, and a situation that organizations ignore to their cost. Businesses need to examine their working practices, provide support and information for employees, and employ the same "predictive maintenance" techniques that are prevalent in manufacturing to the well-being of their people.
Participants ended the day buzzing with their own ideas, challenged to think about what steps were needed to transform behavior and create positive disruption within their own organizations.
You can watch all of the talks here.
---
If you'd like to speak to any of our faculty regarding their talks or subject areas please do get in touch. To find out more about Hult's global business programs, download a brochure here.
---
Step up your game with executive education at Ashridge agile business school. To find out more, take a look at our blog Hult undergrads build their leadership skills: The Ashridge Cohort Experience, or firm up your exec career footing with a Masters in International Business from Hult. Download a brochure or get in touch today to find out how Hult can help you learn everything about the business world, the future, and yourself.
Related posts