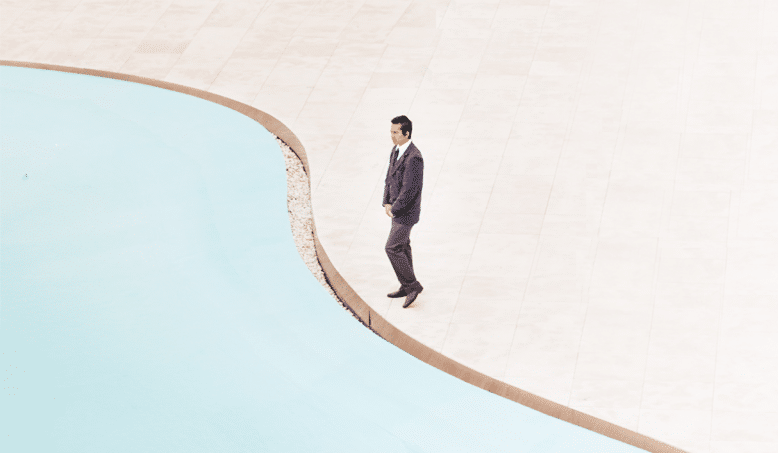 The Federal Reserve is a pretty good storyteller. And the Fed's Beige Book gives us a snapshot of the U.S. economy with anecdotal information from businesses across the country.
Today's storyline is America's major talent shortage.
In Atlanta, there aren't enough long-haul truck drivers to transport a growing volume of freight.
In the Chicago area, manufacturers are having difficulty filling production jobs. One company said it's increasing production in its China plant because the firm can't find skilled workers for its U.S. plant.
In San Francisco, demand for cyber security experts is rising and there are not enough specialists to hire.
"At the end of the day, we're running out of workers on many fronts," says Diane Swonk, chief economist at Grant Thornton. "There's a shortage of higher education workers. Legal immigration is down 20% now from the peak. Only certain people in the world can work on certain things. The tech sector is moving faster than we can educationally adapt."
While this is a candidate-driven market, here's some perspective from employers and recruiters on what they're confronting today across industries.
Financial Technology
Anil Arora, CEO of Envest|Yodlee, is on the hunt for good data scientists. His Silicon Valley company is a financial wellness digital network that caters to financial advisors.
"There are not enough data scientists today," says Arora. "Now there's a dire need for really good ones."
The U.S. Bureau of Labor Statistics says data research scientist jobs will grow 19% between 2016 and 2026, outpacing the average for all occupations. Data science can help financial advisors analyze a client's profile and investment history while doing predictive analysis on future behavior.
"We're soup to nuts for financial advisors. We help open accounts, help them with asset allocation, rebalancing portfolios—the full chain," explains Arora.
Competing with bigger tech giants for the best data scientists, Arora tries to attract candidates by promising a fulfilling career in a company he helped grow from ten people to 3,500 employees.
"You can't do good data science unless you have a lot of good data. That's what we have. With 23 million active users and 87,000 financial advisors, a lot of people get excited about that much data."
"There are not enough data scientists today. Now there's a dire need for really good ones. There's an overall mismatch between supply and demand in the tech industry."

Anil Arora, CEO of Envestnet|Yodlee
Educational Technology
Executive recruiter Teresa Chung can barely catch her breath these days. She's working 80-hour weeks and traveling non-stop trying to fill positions in the niche of educational technology.
As founder and managing partner of executive search firm HighFive Partners, she is navigating a list of blended jobs that didn't exist a few years ago.
"We're seeing this convergence of roles in order to operate at different stages of a company's growth," says Chung.
"The reality is, when you hire someone in fast-growth companies, that person could be a good fit to take the company from zero to $10 million, but may not have the capacity to grow it from $10 million to $50 million. You need people to operate with a lot of ambiguity and can keep pace."
On the technical side, candidates with highly specialized skills can cherry-pick the best-paying jobs.
For instance, one of Chung's corporate clients is a global conglomerate looking for a leader in Consumer Artificial Intelligence. However, the role not only requires AI experience but expertise in three other industry sectors. The finalist for this position is someone Chung describes as "getting bombarded two to three times a week" with calls from other recruiters.
"If you have a highly specialized skill like artificial intelligence, it's going to go far because companies are willing to pay a premium for it," says Chung.
"We are now in a candidate-driven market. Candidates are cherry-picking job offers."

Teresa Chung, Founder of HighFive Partners, on tech companies looking for highly skilled candidates
Manufacturing
American businessman Scott Huff has manufacturing operations in both China and Tennessee. His company, Innovate Manufacturing, makes plastic products like Gatorade bottles for PepsiCo and party serving platters for Wal-Mart.
When the cost of labor in China started to increase, Huff started reshoring operations back to Tennessee. "Land, energy, electricity are cheaper here. Electricity in Tennessee is half what I paid in Dongguan," Huff says.
"Without the cost advantages of China anymore, being closer to our customers is better."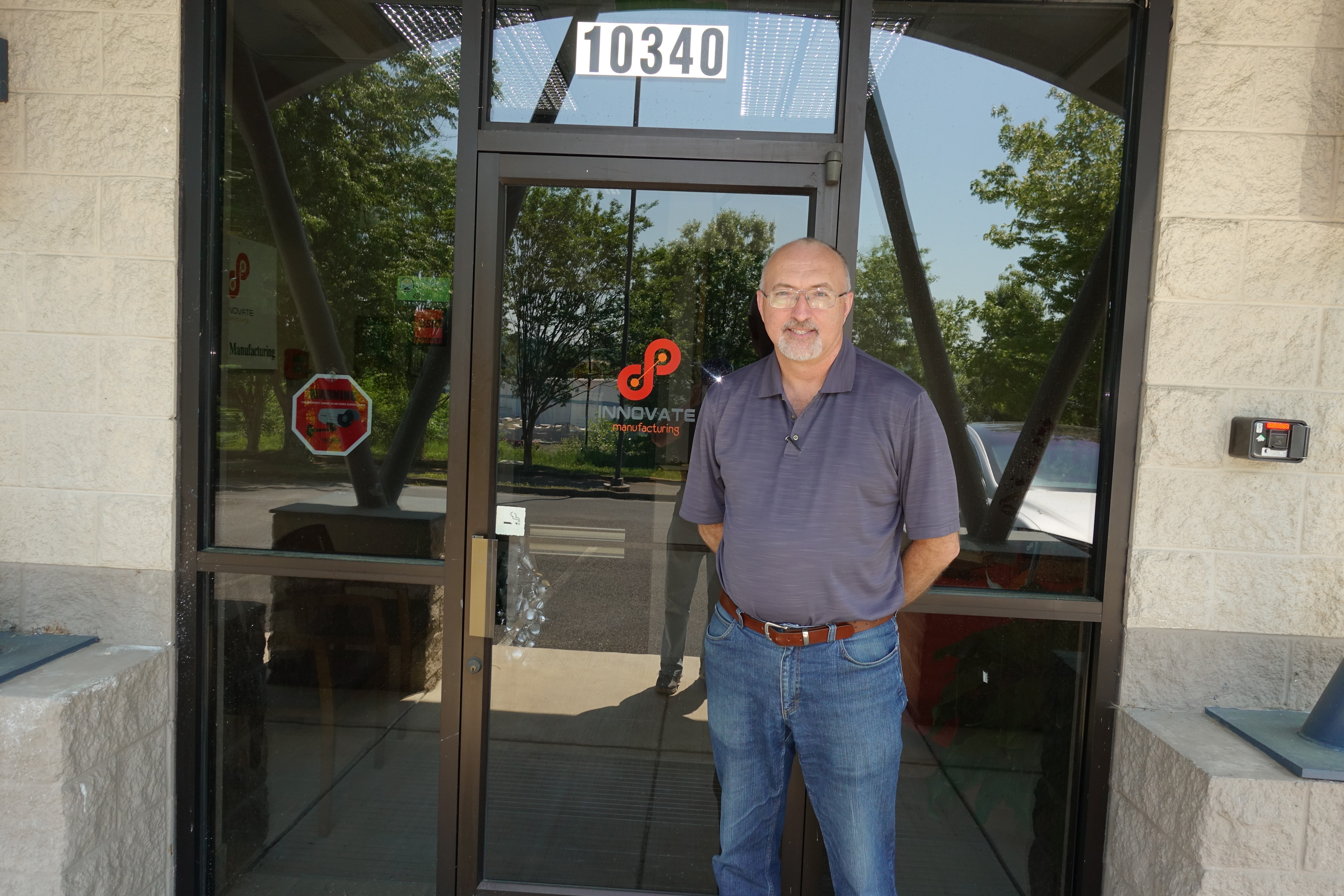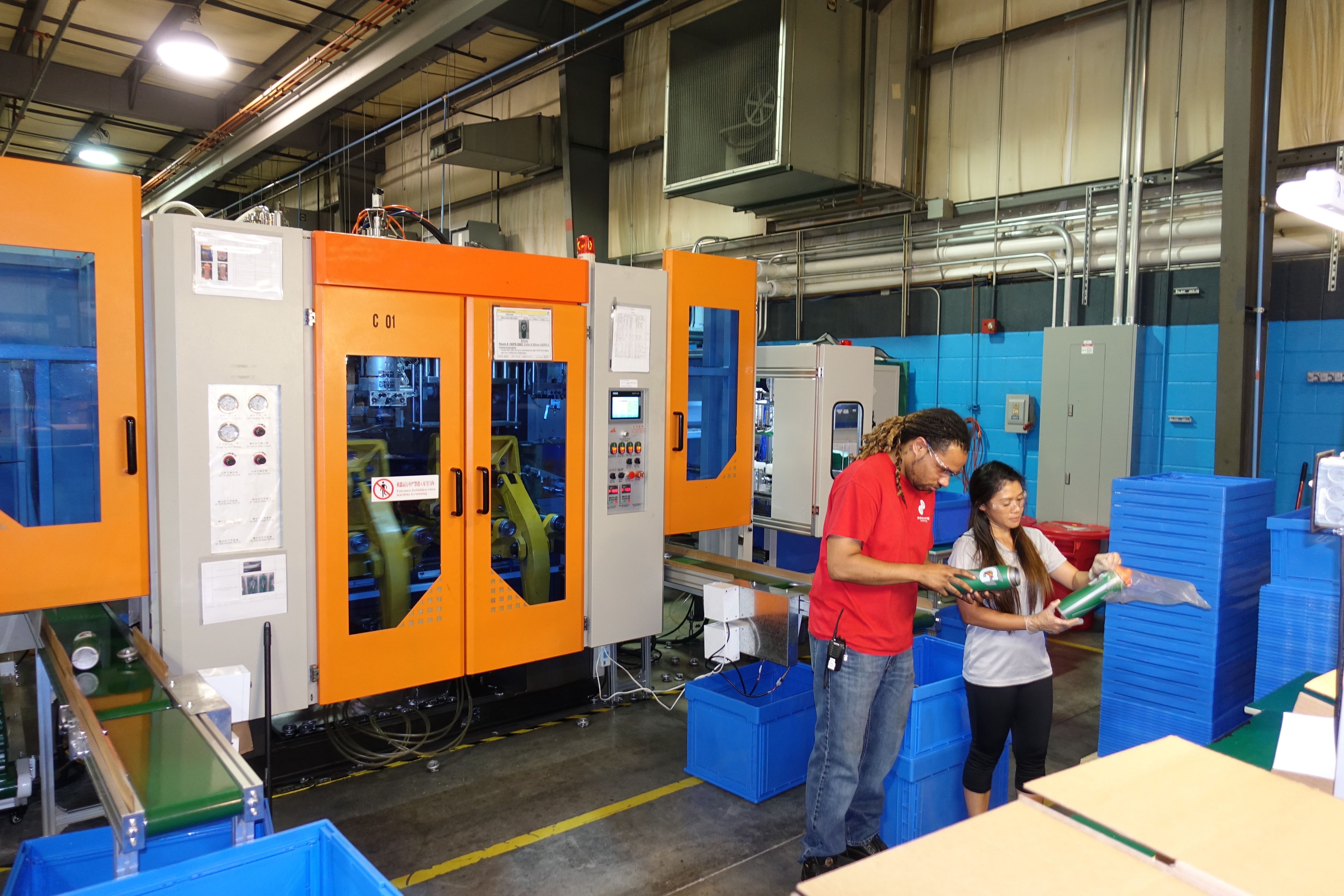 However, a new set of challenges cropped up: finding workers with solid manufacturing experience and a good work ethic. The company has gone through a revolving door of workers for a number of reasons.
"Some workers don't show up on time. Some don't show up at all. Some are not paying attention to the quality of work," says Yvette Newman, the company's human resources manager. "We have a no-cellphone policy in the plant, but they're looking at and paying attention to their cell phone."
"It's a discipline issue really," says Huff. "So many of the workers have never been in an environment that requires discipline."
Retiring Baby Boomers and a lack of apprenticeships are also weighing on the talent pool. Huff has sent some American workers to China to get a crash course in manufacturing and brings Chinese engineers to his Tennessee plant to conduct training.
"We're working on a race car in the middle of the race and the chief mechanic has retired."

Businessman Scott Huff on the demographic challenge of Baby Boomers retiring
Restaurants
Several factors are colliding in the food industry to create a perfect storm.
Some states have increased the minimum wage, which puts pressure on margins. The immigration crackdown has caused restaurants to shy away from hiring illegal immigrants to work low-paying jobs like washing dishes. A stronger economy means more customers and higher expectations of good service.
However, in the same economic upswing, many eateries are seeing rapid staff turnover as employees leave for other restaurants paying higher wages. Economist Diane Swonk jokes, "The minute that service becomes bad, I know the economy is doing well."
To counter this trend, some restaurants are finding unique ways to invest in talent and to create a sense of ownership. For example, Taco Bell is expanding its tuition assistance to all 210,000 employees in the U.S. The fast-food chain said a pilot program last year resulted in a 34% increase in employee retention.
Boston chef Chris Coombs has offered to pay the culinary school loans of his restaurant employees. He told the New York Times, "One consistent theme of our cooks is that they all had student loan debt. It was one of many tactics."
New York City startup, StellarEmploy, focuses on streamlining the hiring process for hourly workers in places like fast food restaurants and call centers. Co-founders Sara Nadel and Irene Chung say the pain point is the moment a company hires the wrong kind of employee. "People who excel at Dunkin' Donuts are really different from workers who excel at Burger King," says Nadel.
"Burger King needs people who are good at multi-tasking. Dunkin' Donuts needs people who pay attention to detail because there's not a lot of cooked food there."
Hiring an employee with the right skills means less turnover, but that doesn't alleviate all the problems. Chung has seen incentives backfire in a tight labor market. "Some fast food restaurants give a $200 bonus after 90 days on the job, but then you see a drop off and people leaving after getting those rewards. "
StellarEmploy uses machine learning and deep learning to identify the strengths of a restaurant's top employees and then finds applicants with similar skills.
In the end, the right fit offers a little more stability in a fast-moving labor market.
---
Interested to find out more about the career paths of Hult alumni?
---
Hult offers a range of highly skills-focused and employability-driven business school programs including a range of MBA options and a comprehensive one year Masters in International Business. To find out more, take a look at our blog Building startup talent: an interview with Hult alum Christian Claus of HoloBuilder. Download a brochure or get in touch today to find out how Hult can help you to learn about the business world, the future, and yourself.

Pauline Chiou
Pauline Chiou is a contributing writer for Hult International Business School. She currently covers global business, news, and politics for CNN International as a freelance journalist based in New York. She spent nine years in Asia as an anchor for CNN in Hong Kong and CNBC in Singapore. Follow Pauline on Twitter @PaulineChiou.
Related posts