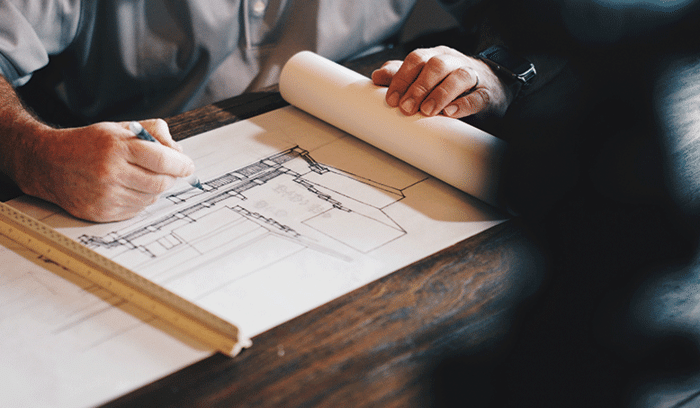 In Silicon Valley, the battle for talent has spanned beyond technology roles and big companies. In this context, a strong network can fast-track the hiring process for companies seeking to succeed in global markets.
To learn more about how today's startups find the right candidates, we spoke with Christian Claus, VP of Product Management at HoloBuilder. HoloBuilder is a San Francisco-based construction technology company that offers reality-capturing solutions for construction project management. Christian, who is a Hult alumnus, shared how a small startup born in Germany is now winning the game of talent acquisition.
Can you tell us in a nutshell what you do at HoloBuilder?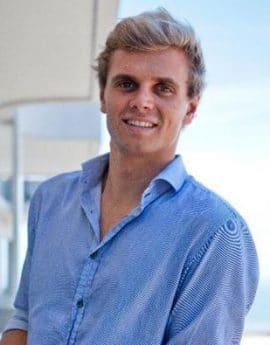 Officially, I am the VP of Product Management, but that is just a formality. As I was the first employee here in the U.S. and the first "business person" at HoloBuilder, my role is always adapting to what the next big goal is.
Today, I am doing a little bit of everything, including sales, operations, fundraising, preparing and joining board meetings, finance, marketing, customer success, and picking up the phone when it rings and nobody else is available.
How did you start your journey with HoloBuilder?
After graduating with a Masters in Social Entrepreneurship from Hult, I joined German Accelerator. I saw joining an accelerator program as an opportunity to get exposed to as many companies as I could and to learn the real-world pains of the startup ecosystem.
After a year as Operations Manager there and helping out with the "Lean Launchpad / Lean Startup" program, I decided it was time to see a startup from the inside. Mo, the Founder and CEO of Bitstars, was part of the accelerator program during that time. He asked me to join the company full-time, so I jumped ship, founded a new U.S. entity, and called it HoloBuilder Inc.
How have you managed to successfully grow the team in a competitive landscape like Silicon Valley?
We never want to go for the obvious choice that means we have to compete with the giants of the Valley. Instead, we look for a unique fit between our DNA and the applicant's background.
For example, being an international startup with offices in Germany and the U.S., hiring from an international business school is a good fit. It makes us stand out from many startups that only have an office in San Francisco. Also, hiring from business schools where people have experience in different industries and countries has been great for us, as we could find people with unique perspectives.
Oftentimes, candidates that apply to startups within their industry are super motivated as they generally have experienced the pain points that the product addresses themselves, and they want to make a change in their industry.
How important is it for HoloBuilder to have a diverse workforce? And what has been the impact?
Diversity is the underlying foundation of everything we do. HoloBuilder is much like Hult as it is very diverse. In our U.S. office alone we have seven different nationalities within a team of just 14 people.
We have also recently been recognized as one of the top five female-founded startups on Crunchbase. Diversity brings a great variety of viewpoints on issues and oftentimes leads to creative solutions that make us stand out as an organization in our industry.
We celebrate cultures in small and big ways. One of my favorites is our Slack channel called "International Sayings," where everyone posts and explains a local saying from their region or country. This is just one of many little things that we do to foster a diverse workforce—as they say, "there's more than one way to skin a cat."
Some of your current colleagues were interns before. How does offering internships provide a benefit to the organization?
Summer internships are a great way to understand how people think and work. We see an internship as a long interview process and we often offer the best interns a full-time position at the end of the summer. Having run the internship program for two years now, we hired at least one intern at the end of each summer.
For the rest of the interns, it is always a beneficial experience to learn what it takes to be successful in a startup. Our interns get very little guidance and have to take initiative by themselves to make awesome things happen.
What are the main challenges you've faced when growing the team?
In the initial stages of a startup, one needs people in the team that can make stuff happen without being told a whole lot. Often, the answer to questions I have from new employees is: "I don't know, let's figure it out!"
Some candidates really struggle with the uncertainty and loosely defined roles in startups. Others thrive, and those are the people we are looking for. Oftentimes, it takes a whole summer to find out if candidates have what it takes to solve real challenges.
What value have you seen through leveraging connections with Hult?
As I graduated from Hult myself, it was an easy step to reach out to the Career Development Team and sign up for the Career Fair. There is much less friction if you already know the people you are working with. And with investing very little of my time, I was able to get a whole lot of quality prospects for our different business roles.
The first summer, we got six interns on board who helped us a tremendous amount with our finance, marketing, product development, and sales. The great thing was that some of the candidates had construction experience from their former jobs. Our Construction Product Manager, who has helped to build much of what our customers love about our product today, was one of those initial six summer interns from Hult.
Any advice for other startups looking to grow their team?
Summer interns are certainly a good way to see how it would be with a bigger workforce. If it works out, great, you can hire the interns right after the summer. If not, no problem—it was a valuable experience for both sides.
"Our interns have to take initiative by themselves to make awesome things happen."

Christian Claus, VP of Product Management HoloBuilder
---
If your organization would like to work with our students or alumni, or you'd like to learn more about Hult's Corporate Relations Team contact us.
---

Kickstart your career right next door to Silicon Valley by studying at Hult's San Francisco business school. To find out more, take a look at our blog Social impact front of mind at Hult San Francisco. Download a brochure or get in touch today to find out how Hult can help you to learn about the business world, the future, and yourself.

Orlando Frasci
Orlando Frasci is Director of Corporate Relations for North America at Hult. Passionate about Social Entrepreneurship, Innovation, EdTech, and Talent Development, he has always had a keen interest in projects and activities that could improve people's quality of life. Born and raised in Italy, he currently lives between California and Mexico.
Related posts