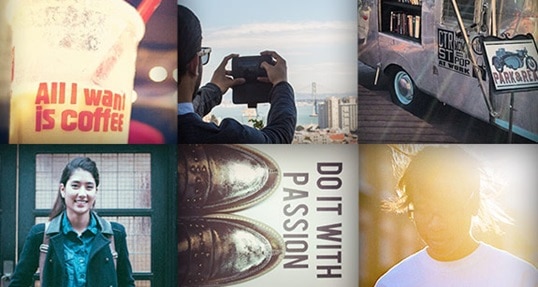 #takemetohult Instagram Challenge

Hult News, 9 years ago
0
2 min

read
At Hult we value creativity in business – Show your passion and how that relates to business
Are you thinking about getting a business degree? Have you considered a school with a global perspective? Starting at Hult this year and interested in a preview of your campus? We want to give you the chance to explore one of Hult's International campuses and experience the city for yourself!
One lucky person will win a round trip airfare to their choice between London or San Francisco, visit the Hult campus, join in Hult activities, and meet some fellow classmates.
Starting Friday, 18 July, 2014 we ask that you follow us on Instagram (hultbusinessschool) and post images that show how passion meets business. These pictures should be personal, original photos that show things that you are passionate about and how they relate to your future plans and business.
For example: Maybe you aspire to start a fashion company; a Hult business degree would be a valuable first step! You could post a picture showing your passion for fashion and tell us in the description that you hope to own your own company someday while including the hash-tags #takemetohult and #hult. You can also search for #takemetohult on Instagram to see all the entries.
Post as many photos as often as you can to better your chances of winning! The contest will begin Friday, 18 July, 2014 and will end on Friday, August 22, 2014. Our social media team will select what we think are the best most compelling photos, and will notify the winner.
Good luck and get posting! #takemetohult #hult
————
Full Terms & Conditions
Individuals over the age of 17 are eligible to enter
Competition open to all but only confirmed Hult Bachelor degree students are eligible to win
Images submitted should not contain any offensive content
The final prize is return travel from the winner's city of residence to Hult London or San Francisco; accommodation not included
Hult offers a range of highly skills-focused and employability-driven business school programs including a range of MBA options and a comprehensive one year Masters in International Business. To find out more, take a look at our blog Hult scores in top 20 in The Economist's Which MBA? ranking for 2019. Download a brochure or get in touch today to find out how Hult can help you to learn about the business world, the future, and yourself.
Related posts